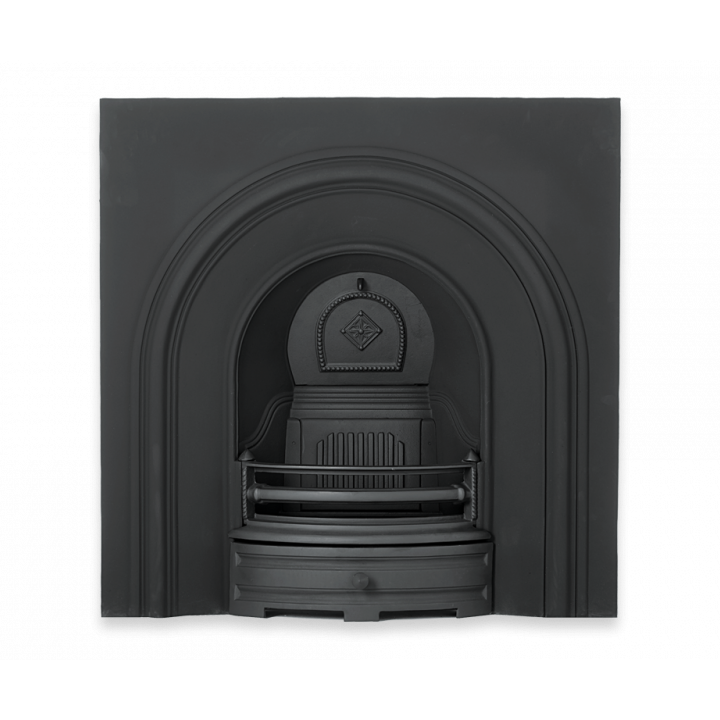 16″ Cast Iron Arched Insert, suitable for Gas, Solid Fuel and Electric Fires. (940 x 940 mm)
Our Cast Iron Inserts have been inspired and carefully copied from original designs in the Victorian era. Every effort has been made to replicate those originals as closely as possible.
Choosing the right fuel for your Cast Iron appliance is vital to ensure an enjoyable, trouble-free use. To burn solid fuel in a smoke controlled area, the law determines the appliance must be DEFRA approved or the fuel must be smokeless. Therefore we would only recommend burning smokeless fuel's within an open fire should you reside in a smoke controlled area.
We also offer Gas Fires for our inserts and our flueless Bio Ethanol Fires for the most enviromentally friendly option