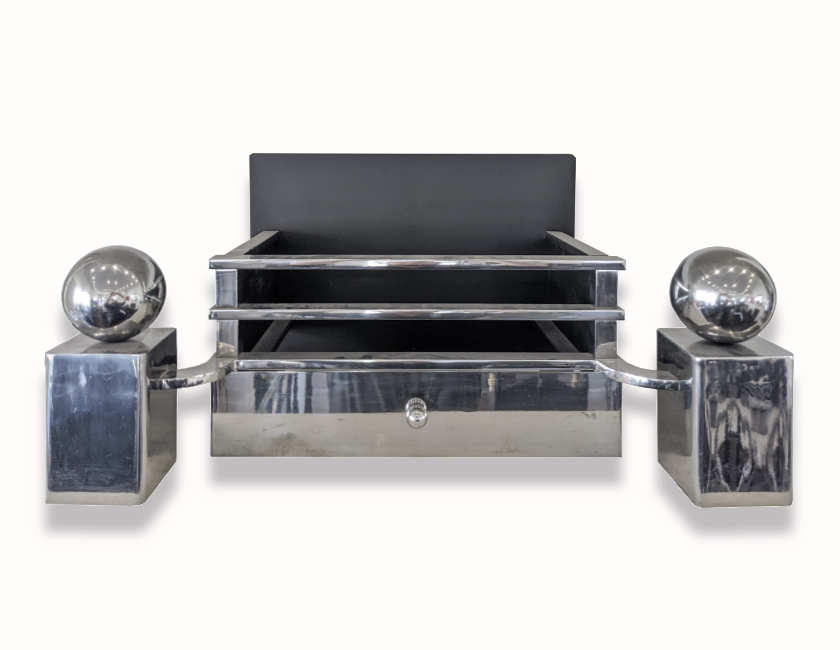 The Pembroke is a very popular basket for clients that would like to make a statement with a modern fire grate.
With the intergrated Spherical Firedogs providing a wider stance for the wider fireplace.
The Pembroke, like all of our fire grates, is made to order and therefore can be made to the correct size for every fireplace.
Shown here in Polished Steel finish The Pembroke is also available in Brushed Steel and Matte Black.
REAL FLAME CE-BADGED GAS COAL FIRE OPTIONS:
| | |
| --- | --- |
| With standard natural gas control | +£425 to firegrate price |
| With battery operated remote control | +£725 to firegrate price |
| With wall switch operated | +£895 to firegrate price |
| LPG | +£100 surcharge to the above gas fire price |
REAL FLAME BIO ETHANOL FIRE OPTIONS:
| | |
| --- | --- |
| GlammFire Burner II S/S | +£800 to firegrate price |
| GlammFire Burner Il Black | +£900 to firegrate price |