With the increase popularity of Bio Ethanol Fires over the last decade it can be confusing to understand the differences of the many models now available. With this expansion in products available and with the current lack of inclusion in the UK Building Regulations it can also be hard to determine which products to steer aware from.
In our first instalment of Bio Ethanol Fires Explained we are going to explain the basics and explore the first step into these products, Manual Burners.
We explained some key features of Bio Ethanol Fires in our previous blog, Bio Ethanol Fires: The Perfect Design Solution
In short:
Renewable Fuel:

Bio Ethanol is made by microbial fermentation from sugar and starch of plant by-products.

Clean Burning:

Bio Ethanol when burnt correctly does not create any dangerous products of combustion. Emitting only Heat, Carbon Dioxide and Water Vapour.

Flue Less:

Due clean burning nature of Bio Ethanol there is no need for a chimney or flue system. In fact, you want to avoid a flue entirely to ensure you benefit from all of the heat that Bio Ethanol creates.
1. What is a Bio Ethanol Manual Burner?
Manual Burners take their name from Gas Fires, or Gas Burners. A Burner being the design or engine designed to burn said fuel.
A Manual Burner is a design that is mechanical and without any electronics. Typically, a Manual Burner will be operated manually with included tools.
It's important to understand that not all Manual Burners are the same. As mentioned earlier in this article Bio Ethanol fires are not yet included within the Building Regulations in the United Kingdom. This means that unfortunately as it stands today anyone can "make" a Bio Ethanol Fire and sell it to the market.
Simply searching online for "Manual Bio Ethanol Fire" you will find products that range from a starting price of £50.00 from the likes of Amazon and £900.00 from Fireplace Specialists like us.
Looking a little closer at the options at the very bottom of the price scale it can sometimes not be obvious that these products are nothing more than a welded trough to burn the liquid within. Whilst this might be suitable for the odd camping trip it certainly is not in any way safe to be installed within your home.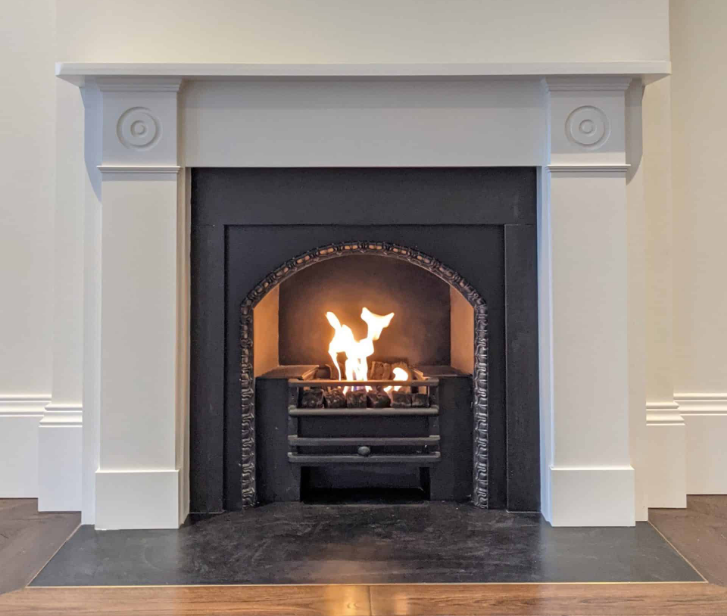 2. What makes a safe Manual Burner?
In order for a Bio Ethanol Burner to be safe and ready for a domestic setting it should include the following features within its design:
Control

: Bio Ethanol will burn as hot and as quickly based on the amount of oxygen it receives. Therefore, a safe Bio Ethanol fire must have the ability to regulate the oxygen to the fuel. This is typically achieved either by a flap/lip system (providing only on or off control) or via a slider (providing different flame heights, heat levels as well as on and off control).

Capacity

: What use is a Bio Ethanol fire in your home if it only lasts 1 hour before requiring refuelling? Providing long burn times is not just above capacity. Whilst capacity does of course make a difference it is also important in how the Manual Burner has been designed to burn the fuel. For example, any Burner worth purchasing will be filled with ceramic blocks, this is the burn the vapour of the fuel rather than the fuel directly and therefore creates a far more efficient combustion.

Look

: A Fire isn't just for heat. Typically, this fire will be the focal point of your room and therefore needs to look the part. Burners should be designed with both the ceramic blocks noted in our last point but also with designs that direct the vapours to create pleasing flame patterns.

Safety

: Safety should always be the top priority. Whether it be included tools to ensure that you are kept at arm's length from a hot fire when operating or methods to prevent you from refilling the fire when lit or before it is cooled you should be looking at products that provide all of these features.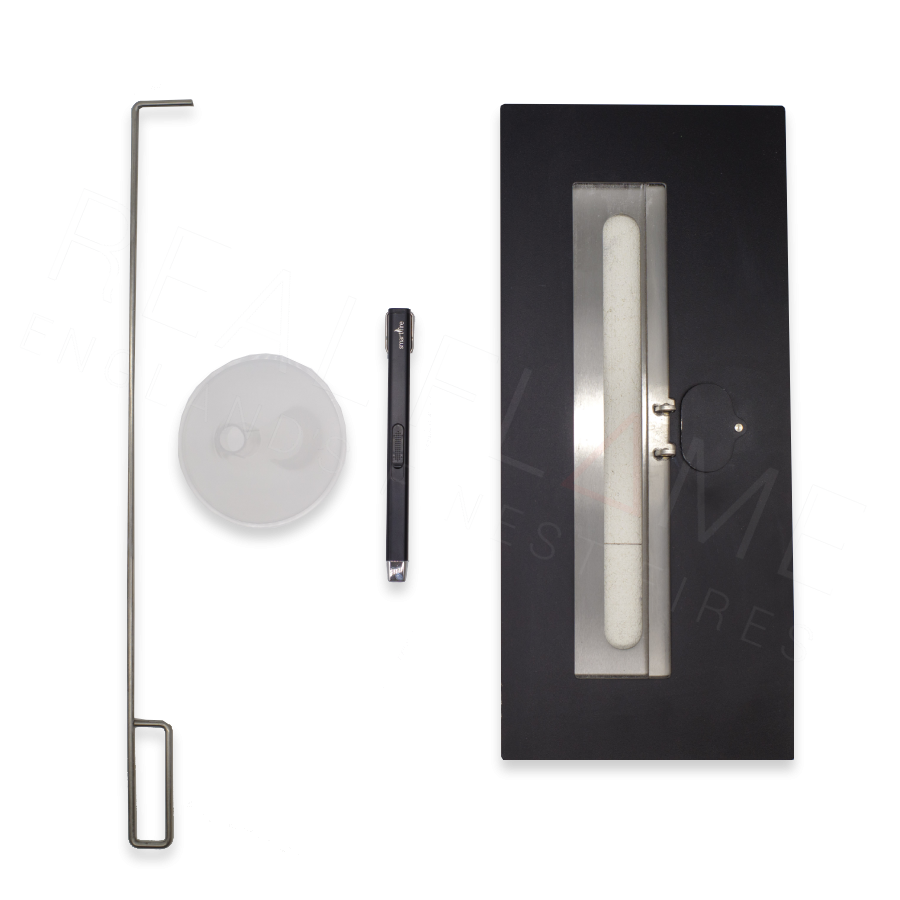 3. Our recommendation?
Approaching 50 years in the industry and 10 years providing Bio Ethanol Fires across the UK across many brands (big and small!) we certainly know the good from the bad.
For the budget conscious the right Manual Burner is a great choice, our recommendation would be the Adapt series from Smart Fire.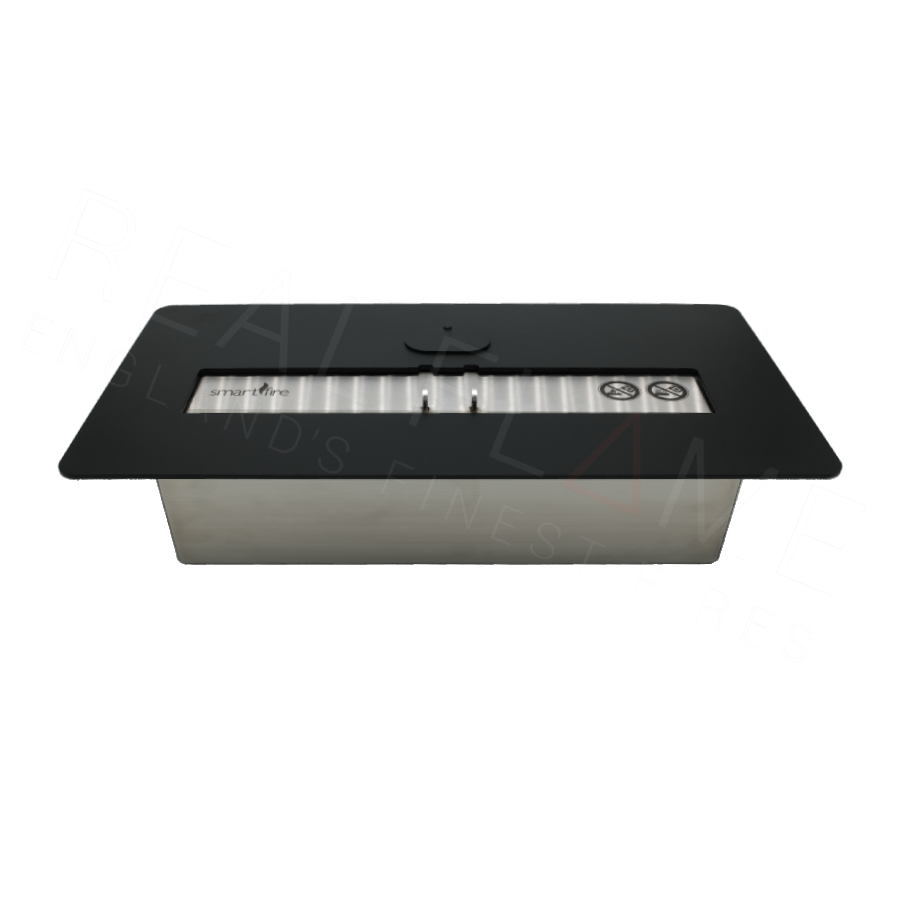 Available in multiple sizes the Adapt series provides beautiful flame patterns and ample heat output without sacrificing on safety in a versatile design to suit any application.
You can see many of the beautiful fireplaces we've created using manual burners on our gallery pages:
You can also check out further information on the SF Adapt Burners including dimensions, pricing and a video here
In our next instalment of Bio Ethanol Fires Explained we will explore the Electronic Burners providing automated designs for convenience and additional safety features.
Get in Touch with Real Flame for more Advice and Information