In some areas of the UK's capital, there are smoke restriction rules, which means you may not use specific fireplaces or burn certain fuels within particular regions.
However, while you may think this limits your options when looking for the perfect fireplace, this has sparked an exciting new type of fireplace, which are rapidly replacing regular wood fires in London with Bioethanol fires in London.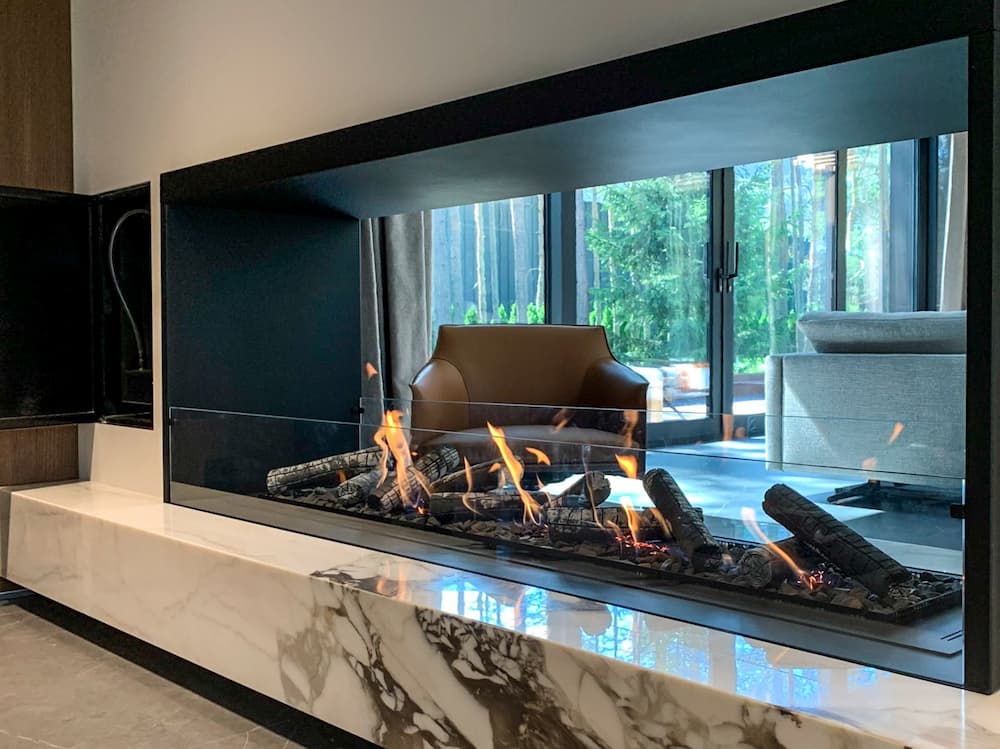 Read on to learn more about smoke control and how you can still benefit from a fireplace in the capital without disregarding the wood-burning stove ban.
Why are Smoke Control Areas Necessary?
London has a long history of air pollution. A 2017 report of London's air quality discovered particulates of 2.5PM (per million). These levels were higher than deemed safe by the World Health Organisation (WHO), and whilst there are several sources of air pollution, wood burning accounts for as much as a third of the pollution levels.
It is not surprising that the city is taking seemingly drastic measures considering London's history with pollution. These new measures are already positively affecting air quality, reducing more than 90% of nitrogen dioxide levels compared to 2016. Additionally, the number of major roads in London meeting these requirements have doubled. Currently, 1.2 million people are living in areas meeting the WHO's guidelines for air quality, when in 2016, there were none.
London Smoke Control Areas
Most boroughs have declared the whole borough as a Smoke Control Area. These include the following:
– Greenwich
– Hammersmith and Fulham
– Islington
– Kensington and Chelsea
– Redbridge
Using unauthorised fuel that emits smoke from a chimney within these areas can result in a fine of up to £1,000.
If you are unsure if you live in a Smoke Control Area, you can contact your local council directly or view a list of local authorities that have been declared a Smoke Control Area here. We will be more than happy to advise on the fireplaces that would be suitable for your property and the fuel you can use with these units.
What is a Bio Ethanol Fire?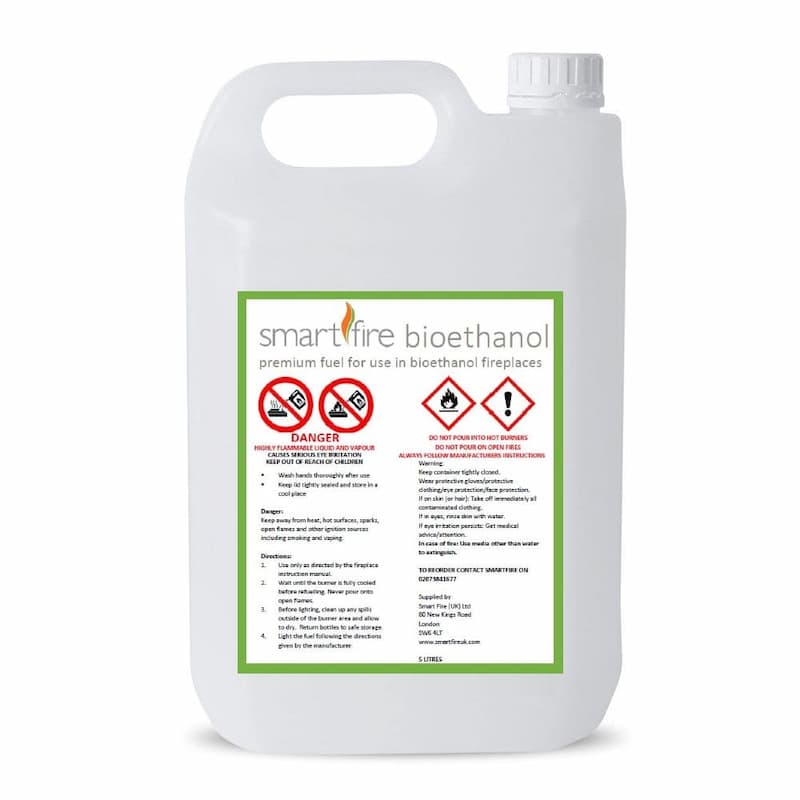 Biofuel Stoves or Bioethanol fireplaces are the future of indoor fireplaces. Bioethanol is an alternative fuel source set to replace pollutive sources completely.
The fuel is an ethanol-based, all-natural fuel made from plants. Some of these plants are sugar cane, maise and so on; these are far more eco-friendly than traditional burning fuels.
All you have to do is pour this liquid fuel into the burner of your bioethanol fireplace and light it with a spark, simple as that. You will then have roughly 4-5 hours of heat until the fuel runs out. You can extinguish the flame sooner by closing the lid on the burner and starving the flame of oxygen. Bioethanol doesn't produce smoke when it burns, making it not just more eco-friendly but gives you the choice of a no chimney fireplace.
You can easily top up the burner with more fuel, but it's paramount that you wait for the burner to cool before doing so; otherwise, you may re-ignite the liquid by accident.
You can read more about the benefits of Bioethanol fires in our other blog.
Which Fireplaces Can I Have?
These regulations do not mean that you cannot have a real fire in a London residence. There are plenty of Real Flame fireplaces that offer the opportunity to have a real fire but have been approved by DEFRA (Department for Environment, Food and Rural Affairs) so they can be used in Smoke Control Areas. There are also many outdoor fires you can use, so long as they are DEFRA approved.
Consider this burner from our Neverdark range, the Neverdark 1 Chalet. This outstanding example from the collection can be inserted into an existing fireplace alcove. With the unique qualities of Bioethanol, you can use this in a fireplace with a sealed chimney to gain all the aesthetic qualities and lose all the hazardous smoke. This particular piece can also be decorated with our faux pebbles, coals, or logs made of fire-resistant ceramic to complete the look.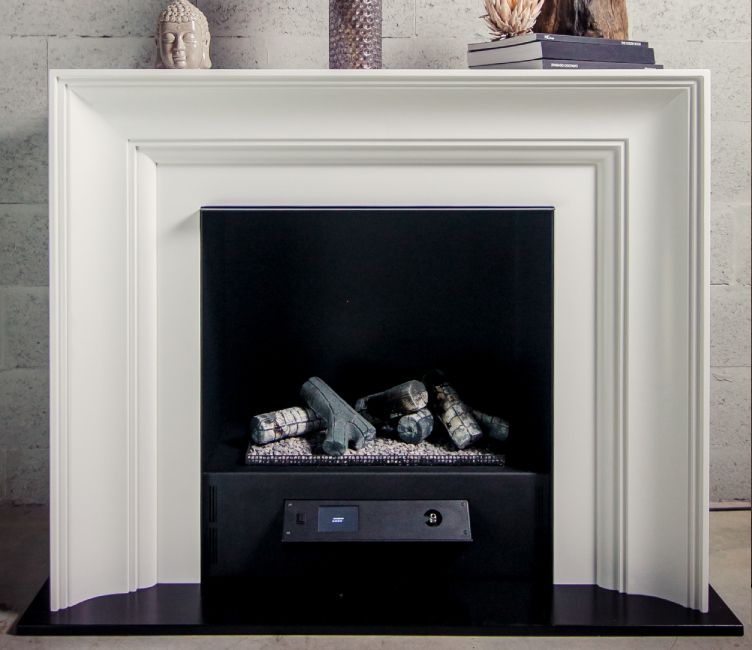 Or, if you desire something a little more sleek, consider the Smart fire pure. This versatile burner can be installed in various locations on your property. Its adaptability to either be a garden burner, indoor fireplace or anywhere you like makes this piece very appealing. The simple construction helps with easy installation whilst still projecting the highest quality to you and your guests.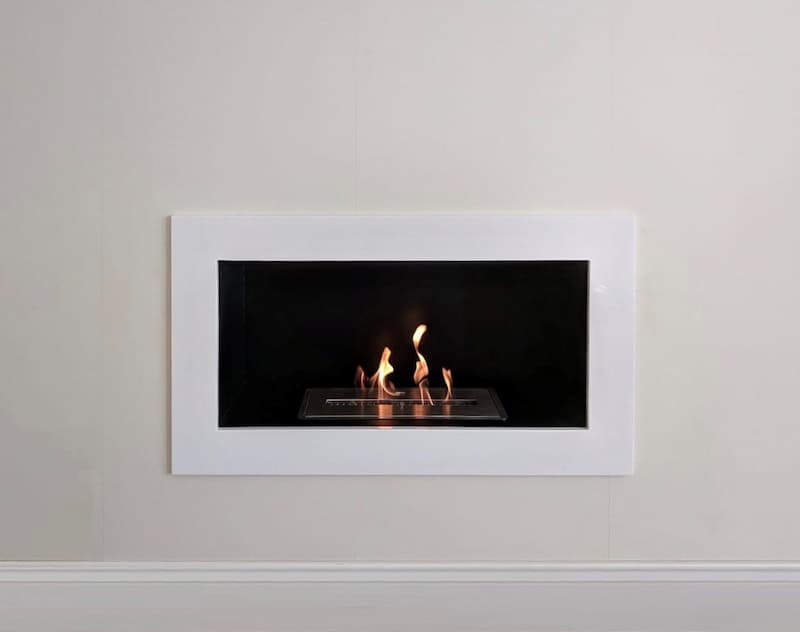 We at Real Flame have had many years of experience working with Bioethanol and have been at the forefront of innovative domestic fires for over ten years. These fires are easy to install, require no gas or electricity and are eco-friendly. When living in a smoke control area like London, a Bioethanol fire is the best choice by far.
Don't hesitate to get in touch with a member of our team by calling 020 7731 5025, and we'll answer any questions you may have.
Get in Touch with Real Flame for more Advice and Information