The world of technology is constantly evolving. Whichever industry you look at, significant changes are happening every day, and it's sometimes difficult to keep on top of. The fire industry is no different. Here at Real Flame, we love keeping on top of the latest trends and technology advancements to offer our customers the latest and greatest products available on the market.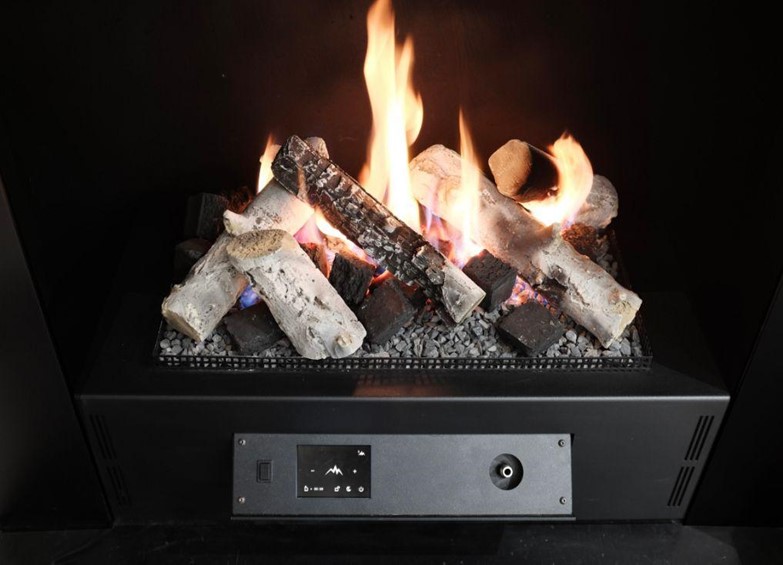 Additionally, as trends and technology change and improve so rapidly, it's as important to stay ahead and be aware of what's coming next. That is why, in today's blog, we're looking into the future of fireplaces. We'll be discussing all the various aspects of fireplaces, from design and aesthetics to technology and sustainability, and noting how we predict these factors will change over time.
How Far Has Fireplace Technology Come?
The fireplace is and has always been the heart of the home. Families, friends, and loved ones all over the globe use fire as a gathering space and somewhere to relax, wind down, and warm up. Of course, this dates back longer than we could ever imagine, with scientists and researchers discovering evidence of human-controlled fire up to 2 million years ago. Although we've come a long way since then in just about every other aspect of life, our traditional wood-burning fires found in homes all over the world remain the same.
The world of fireplaces has evolved tremendously, and we no longer have to solely rely on wood-burning stoves to heat our homes, although they're still a popular choice today. Here at Real Flame, we have a wide range of wood and multi-fuel burning stoves suitable for all homes, whether you prefer a classic design or a more contemporary style. There are plenty of other options, such as gas, electric, and the most recent and growing favourite, bioethanol. We will explore more about our bioethanol fires later on, but first, let's look at where we predict fireplace technology could be in the future.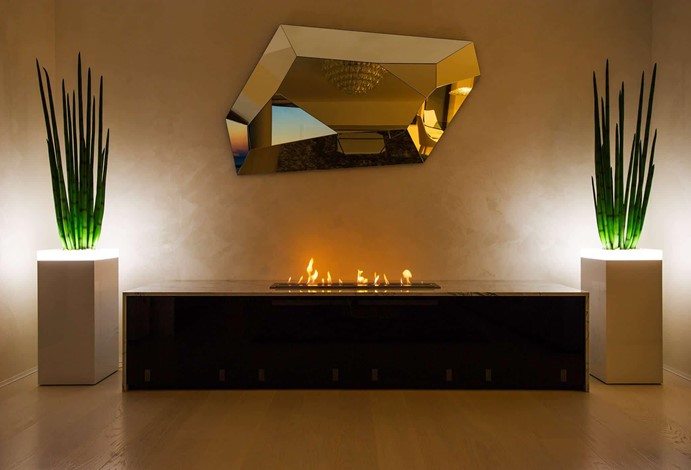 The Future of Fireplaces: Technology Advancements
Although it's impossible to predict the future, we can make fair judgements on the future of fireplace technology by looking at recent changes and trends. For example, people are becoming more environmentally conscious and are looking for new ways to reduce their carbon footprint. With this in mind, it's fair to say that future fireplace technology advancements could link to sustainability.
Additionally, we are becoming much more connected as many of us expand our collection of technology in the home, with some of us adopting the idea of a smart home. Neverdark, one of the latest brands to launch here at Real Flame, allows users to access their fireplace's controls through a smartphone app. This is a huge step forward for fireplace technology and could quite possibly pave the way for more home integrations in the future. Browse our range of neverdark fireplaces, including the neverdark chalet burner and neverdark chalet II burner, to level up the technology in your home.
The Future of Fireplaces: Design and Aesthetics
Like every other aspect of interior design, fireplaces' colours, shapes, sizes, and aesthetics go in and out of style. The classic wood burner will most likely never go out of fashion and will always have a place in a traditionally decorated home. However, this doesn't mean that there isn't room for some contemporary designed fireplaces to take centre stage in the future. A trend that we have seen a lot of in recent years is minimalism, which isn't going anywhere anytime soon. As a result, we have a wide range of modern designs available on our website and our London showroom. So, if you're looking for a contemporary gas fireplace, a modern bioethanol burner, or a sleek and minimalistic multi-fuel burner, we have what you need.
Additionally, we believe that a fireplace is personal and should match the aesthetics of your home personally, captivating your personality and turning your space into somewhere you can call your own. This ethos had led us to build a fantastic bespoke installation service, which allows you to get involved with the design process and provide us with the inspiration to build and install your dream fireplace. This is the future of fireplaces, and we don't believe you should settle for anything less – get in touch with our team today to learn more about what we can do for you.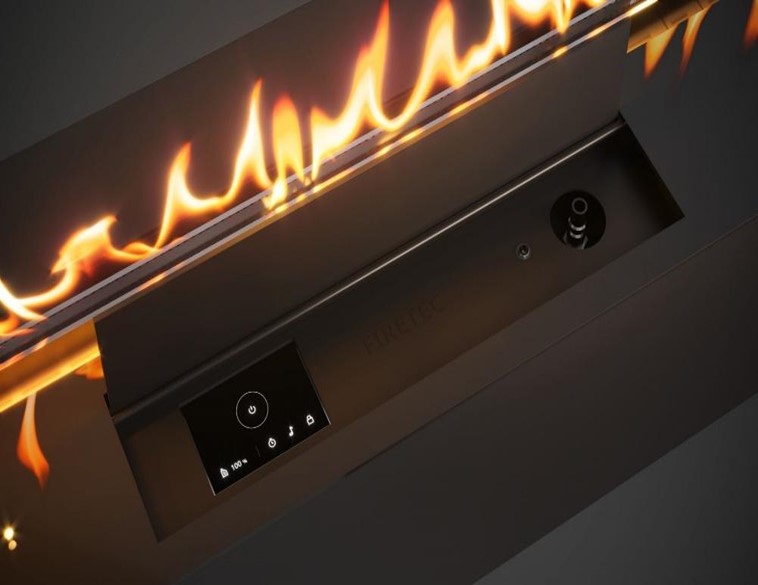 The Future of Fireplaces: Sustainability
It's clear that we're heading into a more sustainable future, and with the rise of bioethanol, reducing your carbon footprint in your home is more accessible than ever. Therefore, we hope that the popularity of bioethanol fires will continue to rise and others choose to turn to a more sustainable way of living.
Our range of bioethanol burners includes some of the biggest and best names in the industry, and we couldn't be happier working with brands such as neverdark, who aim to change the way we live and help us lead more eco-friendly lives. So if you're looking for bioethanol fires in London, please pop into our showroom, and we will be more than happy to advise you on the most suitable fireplace for your home.
How Real Flame Adapt to These Changes
The team at Real Flame are continuously working hard to provide the latest and greatest that the fire industry has to offer. We are always looking to expand our range of fireplaces in London at our showroom and on our website, so please keep checking to see the regular new additions. Please visit us at our fireplace shop in London, at 80 New Kings Road, London, SW6 4LT, to see our stunning fireplaces first-hand.
We hope that this blog has been helpful, and you now feel ready to choose your new fireplace based on our predictions for the future. If you have any questions, please feel free to contact our friendly team, and we will be more than happy to answer your queries.
Get in Touch with Real Flame for more Advice and Information