While chimneys have been a big part of British architecture for centuries, many properties now simply don't have a chimney, especially new builds.
However, as properties evolve, so does technology, and having no chimney is anything but a burden. In fact, it can make for a space saving and stylish alternative to a chimney-based fire.
So, what are your options for adding value or style to a chimney-free home?
Balanced Flue Fire
A balanced flue fire (or a closed combustion fire) is perhaps a perfect solution when there is no chimney or flue in a home. They are glass fronted fires that run on gas and deliver super-efficient heat with low fuel consumption.
But what exactly is a balanced flue fire, and how does it differ from a regular gas fire?
Conventional chimneys rely on natural circulation of heated air; however, balanced flue fires are sealed from the room with a wall pipe vent directing outside. The air is then drawn through your modern flue from outside with waste gases expelled through the flue.
Courtesy of the simple yet sophisticated built in flue that uses natural convection, these fires are amongst the safest available since the oxygen levels in the home are not being depleted. Plus, there is no need for an electric supply – all that's required is an outside wall for installation, which offers flexibility on the location of your fire.
Above all, a balanced flue fire is elegant, stylish and energy efficient. A true style-staple that is perfect for a home that you are renovating or building.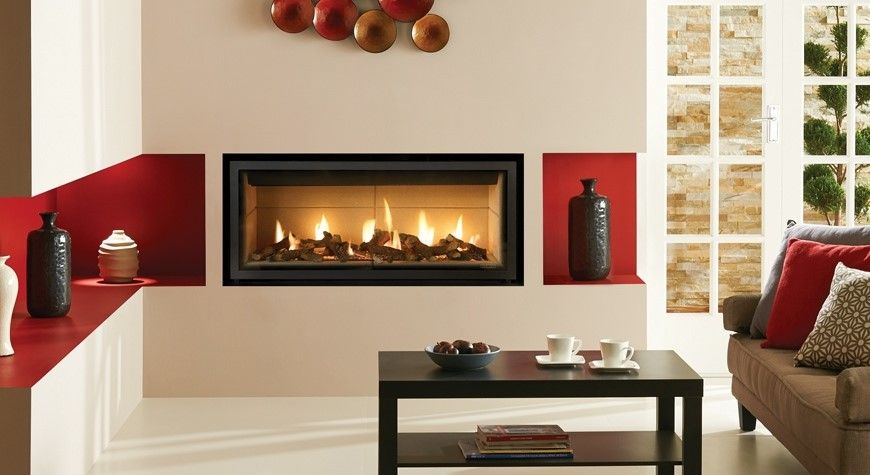 Electric Fires
Electric fires are a great minimal maintenance yet high-performance option. Not only are they easy to install, but they don't need a chimney; you simply plug it in.
Many people may think that electric fires aren't efficient, however, this isn't the case. They are extremely quick to heat a room and all our fires at Real Flame are designed to the highest manufacturing quality to make sure they do. Electric fires can also have real flames, which enables them to exhibit the same warming characteristics of more maintenance heavy traditional open fires.
For a contemporary and sleek design that will fit into any setting, an electric fire could be the right option for your project. There are a range of electric fire options for various budgets and style preferences – ranging from electric stoves to wall mounted electric fires and even more traditional electric fires with fire baskets.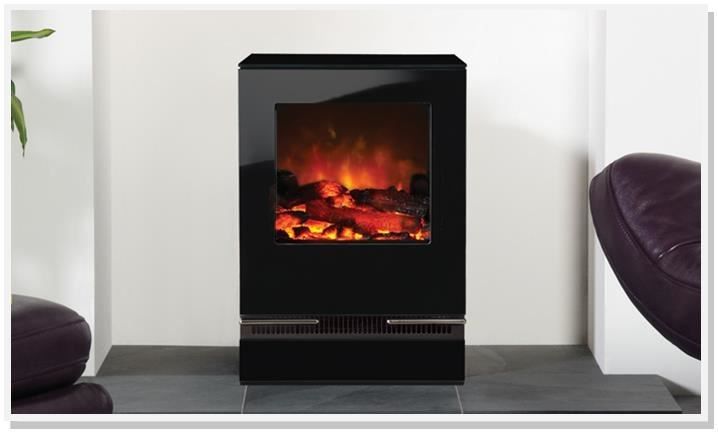 Gas Fires
There are many types of gas fires available to those looking install a fire into a chimney-free property and they can certainly be a great option to warm the home efficiently.
If you are looking to create a unique ambience in a property that doesn't currently have a fireplace or chimney, a gas stove could be great.
Using the latest technology, gas stoves bring a relaxing and warming atmosphere to any home, without the need for a chimney, which could make it a lot more marketable when it comes to selling.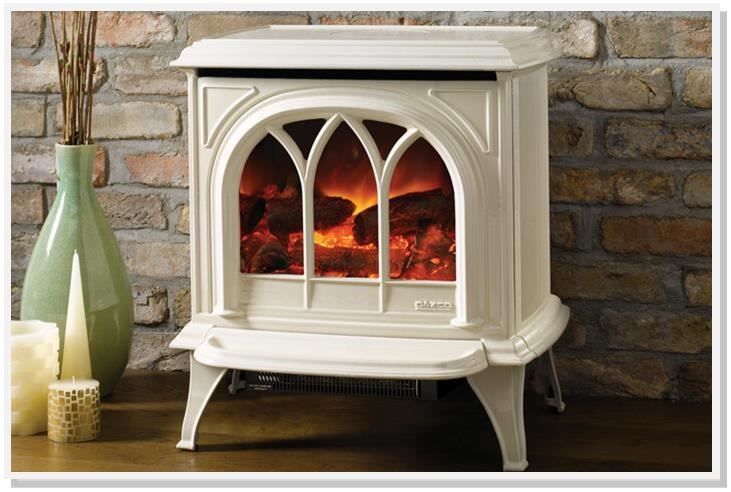 Bio-ethanol Fires
Bio-ethanol fires differ from ordinary fuel fires as they use fuel completely composed of plant by-products. Since they don't produce any smoke or soot, they don't require any cleaning or even a chimney.
The innovative design makes the heat from the fire spread evenly throughout the whole room without any energy being lost. Bio-ethanol fires can complement traditional styling or a more modern approach, meaning whatever interior style you are creating, it's possible.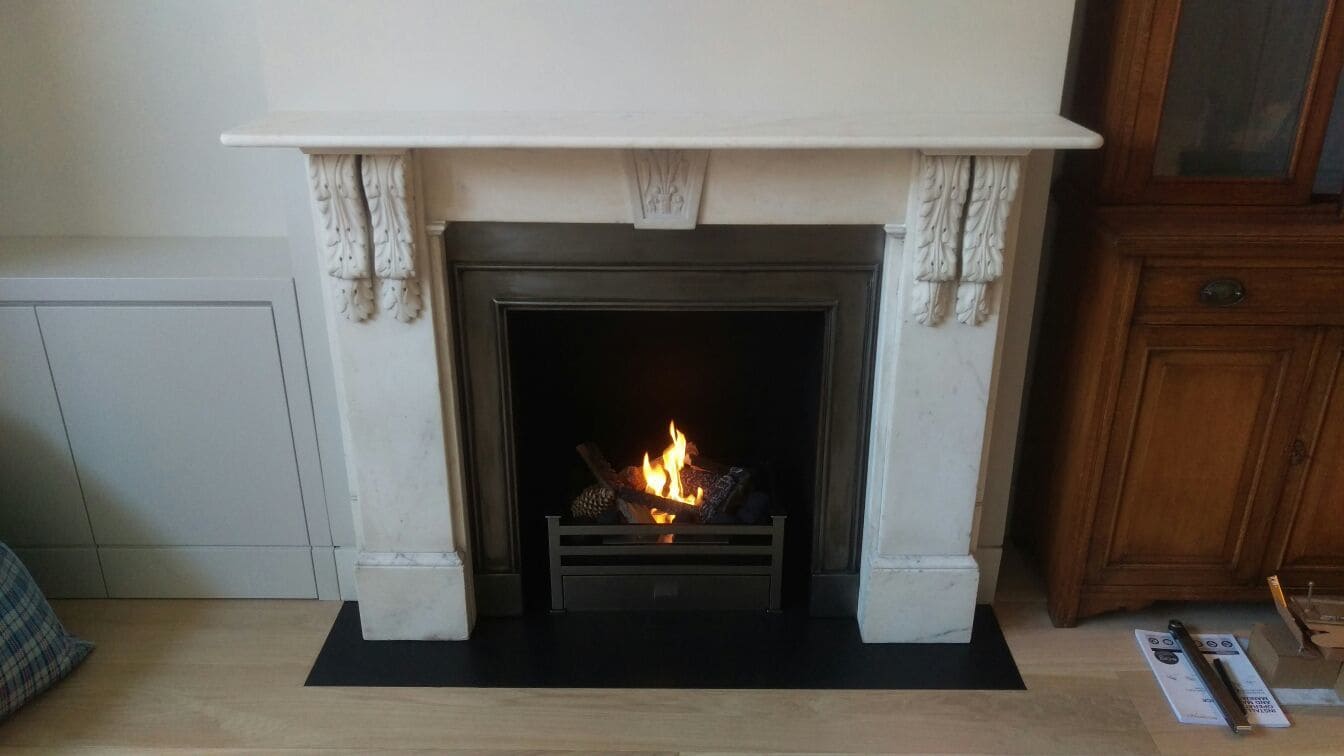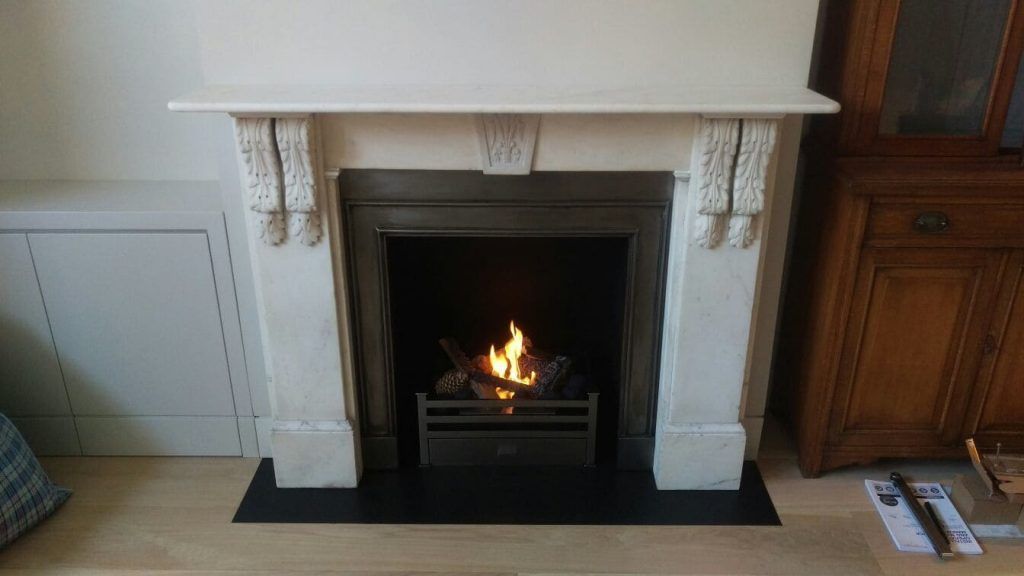 This option of fireplace offers absolute design flexibility and freedom within any home. The range of eco-smart fires are constantly evolving into the future of design, meaning your style expectations are always exceeded. No chimney- no problem!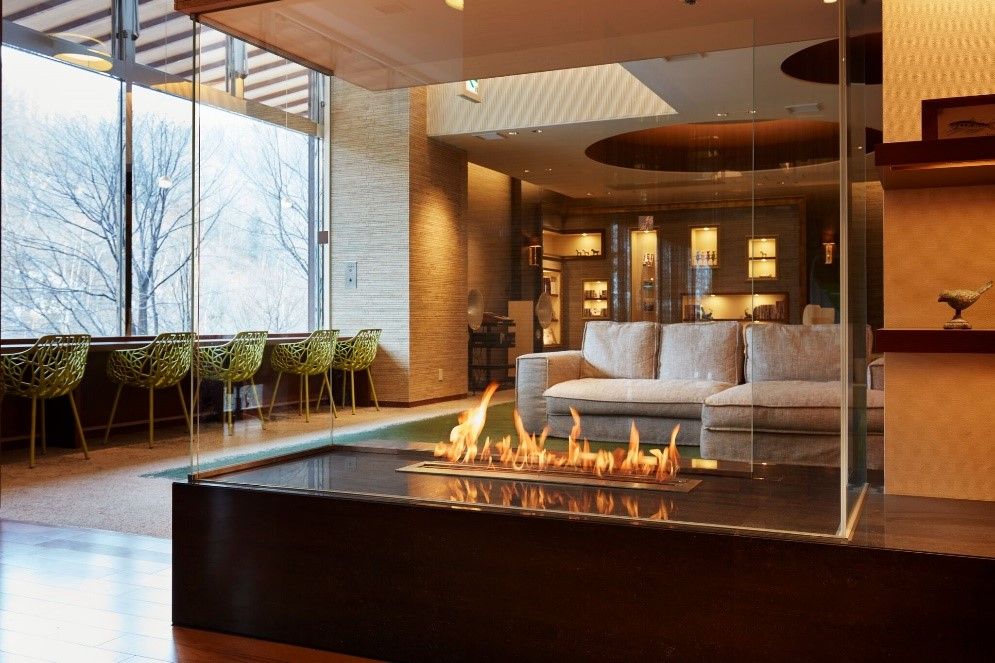 Here at Real Flame, we want to ensure that all our customers have access to their perfect fire. Whether you're working with the proud owner of an older home with a chimney and flue or a modern new build home without – we have plenty of options to suit everyone.
Simply get in touch with our team for further information.
Get in Touch with Real Flame for more Advice and Information