Even though we now find ourselves in 2017, many vintage trends are still as popular as ever. Not just in industries such as fashion and film, but also in interior design. Designers and engineers alike are breathing new life into old ideas and fashions. By doing so, they can reshape the past into something new and exciting, but also retain the authenticity and class of a more traditional world. Mixing vintage finds with modern furniture can create an eclectic and worldly look, but by sticking with an overall traditional look you can create a look unlike any other. Why not stray away from the conventional contemporary trends in 2017 and be a vintage connoisseur for your business?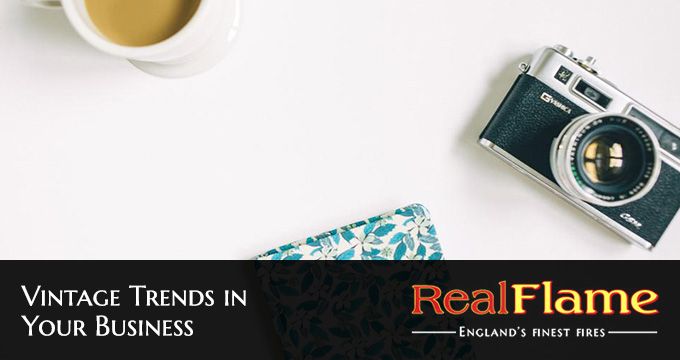 Vintage Prints
When looking at more modern interior design trends, even though they seem current and new, many have taken inspiration from vintage. Statement wallpaper and feature walls are a thing of the past, but this doesn't mean they can't be bang-on-trend now. Floral prints, as well as bare brick walls and panelling are all features from back when, but by incorporating them with a modern twist it can be an innovative way of styling a room. Layer a fireplace wall with rolls of floral vintage and pair with simple white wooden frame, and you've got yourself a vintage yet contemporary masterpiece. Many cafes and restaurants take advantage of this style, as this year has seen many weddings and events taking on some vintage inspiration.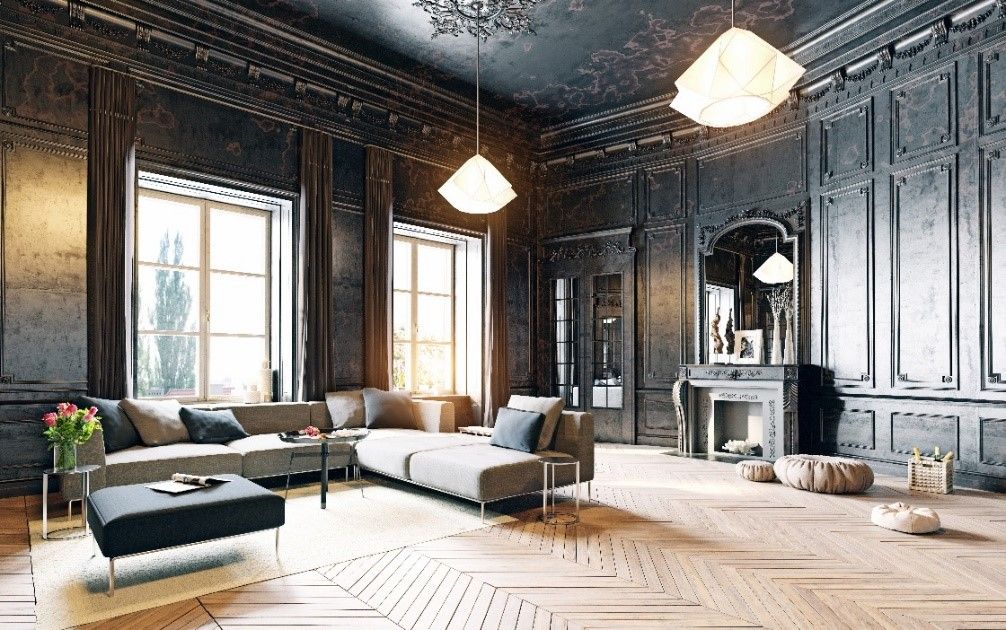 Up-Cycle, Recycle, Preloved
Many trends in 2017 are seeing a shabby chic look, involving a lot of upcycling, giving a bit of love to otherwise forgotten about items. An old table can easily be transformed by spending some time sanding it down and coating its worn-down parts with a lick of paint. This can not only save money, but it can look super stylish. Again, by pairing upcycled features in a room with the latest items, the ultimate space of elegance can be created. By upcycling any item, you can instantly create a vintage feel. Why not add some old recycled jam jars to tables in your restaurant and add some candles? This will create a cosy and classic look alongside your roaring fireplace.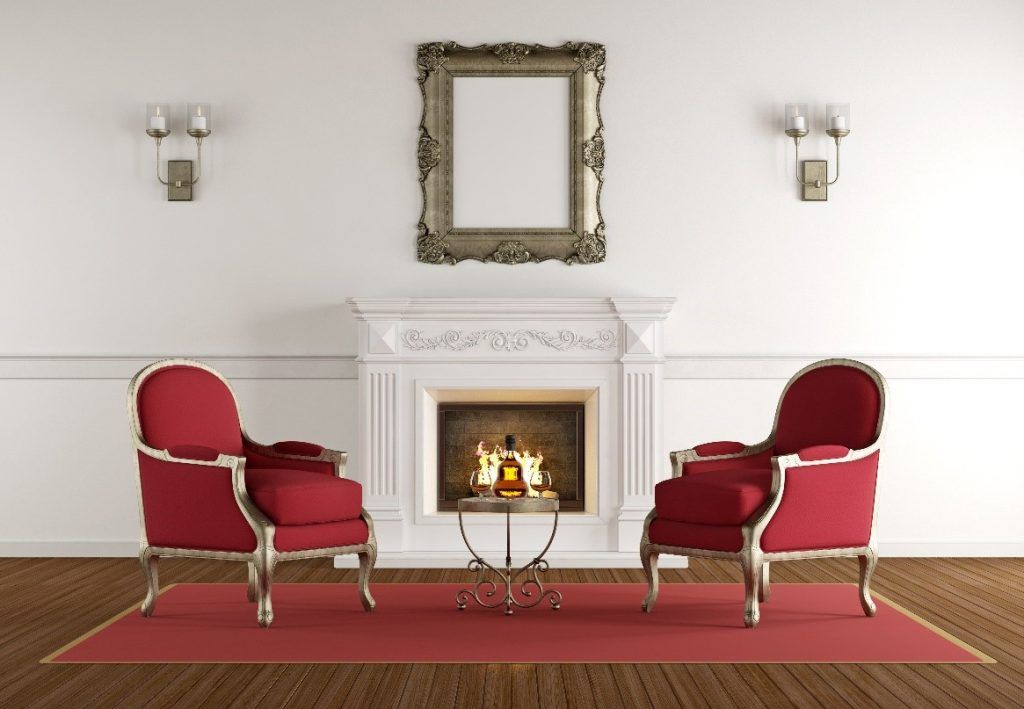 Furniture and Accessories
There's nothing wrong with purchasing a modern cotton sofa from a mainstream store or following current furniture trends, but if you want to stand out from the crowd, vintage could be the answer. By finding one key piece of furniture, you could not only gain a slice of history but transform a room back to an era of time. Whether a 50's style sofa or metal framed garden seating, these pieces are timeless and by pairing them with other vintage assets, a wonderland can be created. Not only can furniture transform a business or home, but if you aren't ready to commit to full vintage, small accessories can give a boost. A simple vintage clock on the side, some framed prints, or a vintage mirror above a fire. All these will add a simple and elegant touch of antique.
Classic Fireplaces
In the past, we have seen bedrooms have a feature fireplace, and most houses and buildings even had one to each room. If you are lucky, then your place of work or business has an original fitting that can instantly create an eye-catching feature. A classic fireplace can instantaneously give a classic vintage feel to a room and can create a feature area without fail. Pubs and restaurants with a traditional fireplace seem to always feel much warmer, cosier and that feeling of originality and vintage essence makes a room feel much more approachable and friendly. A traditional fire grate can also turn a more modern fire into a chic vintage one.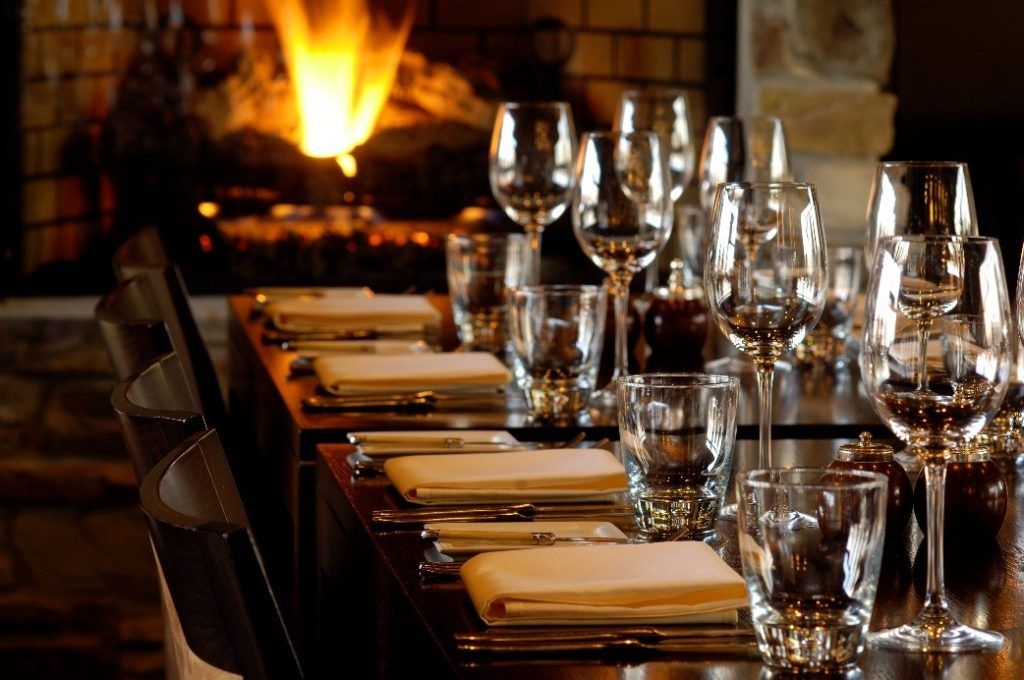 Vintage has quality's that transcend time, and many items and trends are almost ageless. No amount of modern design trends or interior fashions have reappeared so much in industries as these staple trends. Originality is key to style, and vintage could be the thing that makes your business stand out. A fireplace can act as a focal point of a room, and will easily draw attention to a retro inspired décor.