When it comes to installing the perfect fireplace within your home, in some cases it can be a challenge to find a fireplace with the right aesthetics, that is available in the dimensions you require. This doesn't have to be a problem though, with bespoke installations becoming more popular among homeowners in recent years, you can rest assured that you can have almost any fireplace redesigned to fit your exact requirements.
In this article, we take a closer look at the bespoke fireplace installations available from Real Flame, and some of the major benefits they can bring to your home.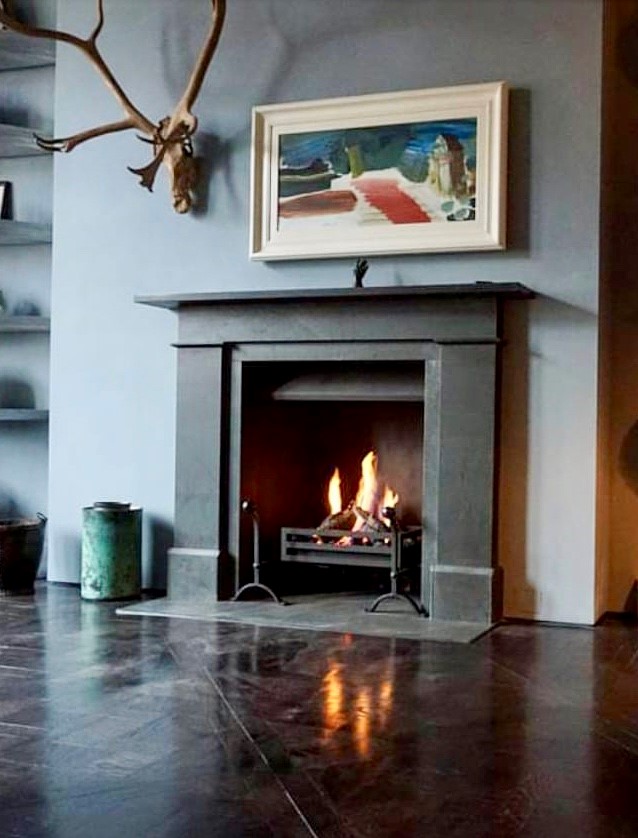 Bespoke Fireplace Designs From Real Flame
Our in house experts take great pride in being able to create a wide range of fireplace designs to fit in with your existing interior design. If you do happen to find a fireplace that is perfect for your home but isn't available in the exact size you were looking for, the team at Real Flame can help. We have extensive experience in adjusting fireplaces to fit perfectly into almost any space within your home.
Our company prides itself on providing all clients an effective solution to their interior design needs, whilst also providing excellent customer service throughout the entire project. From the initial consultation, right through to fireplace aftercare following installation, Real Flame will provide expertise and advice every step of the way.
Not only can our expert engineers create a slightly amended fireplace for your home, they are also capable of creating a completely bespoke fireplace design based off your exact requirements. Following a design consultation with a member of our team, we will go away and draw up plans for your dream fireplace. We will then begin to liaise with relevant companies in order to create a timeline for the project to be fully installed into your home.
For more information about our bespoke installations service, please get in touch with our team or read on to find out more about a bespoke fireplace project we recently carried out for a client.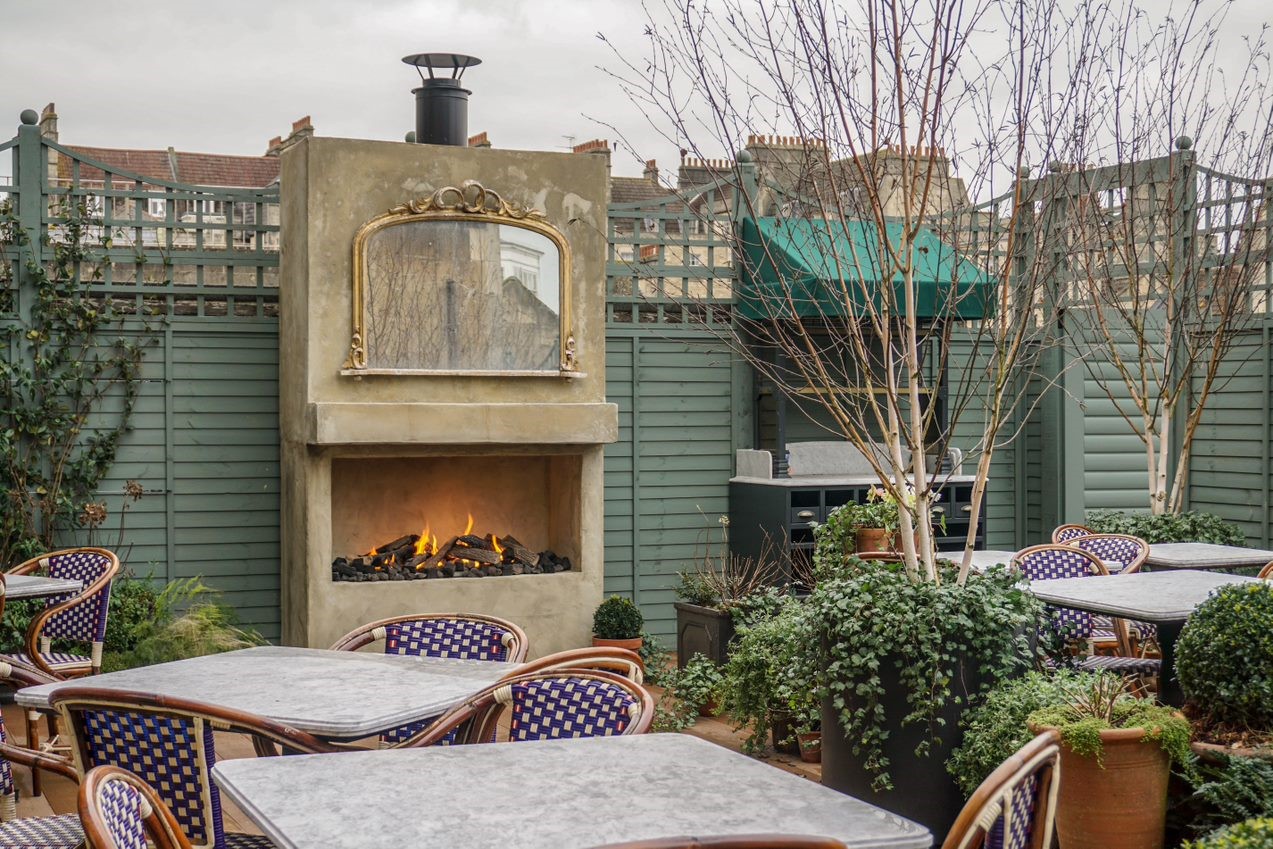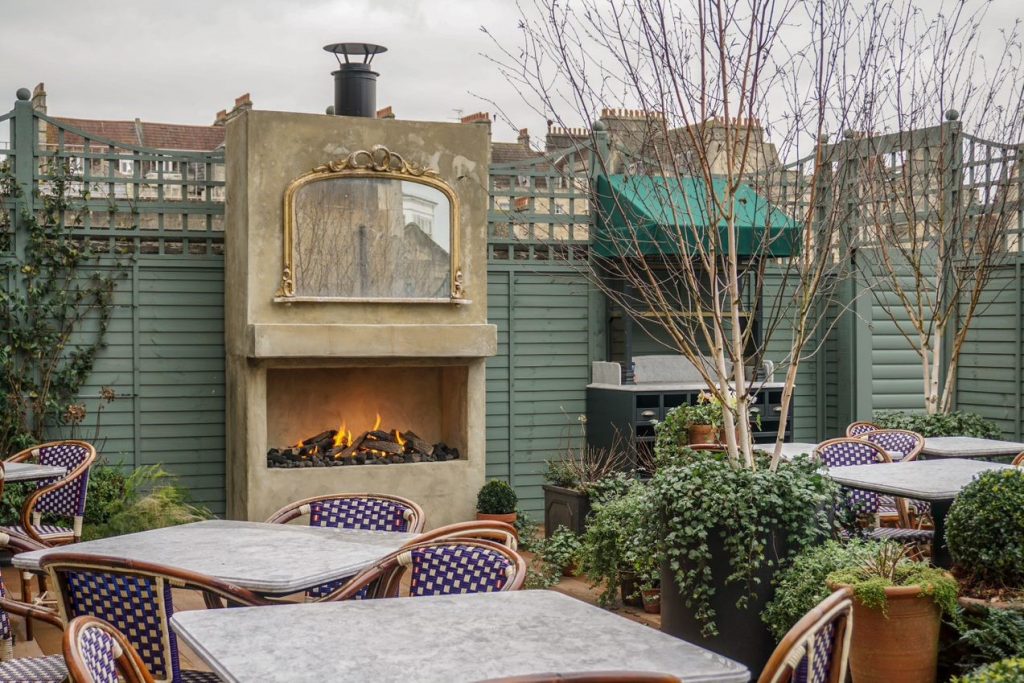 Case Study – Bespoke Fireplace Installation
If your home has a particularly challenging area that you would like to tackle, Real Flame could have the perfect interior solution for you. One of our latest bespoke installation projects provided a real test for our team to come up with a creative solution, as the client's home was a completely blank canvas, with no chimney or flue. The main issue our team needed to work around was the fact that the fireplace was to be installed on a rear wall which was sloping at almost 45 degrees.
Following several consultations with the client, it was decided that we would provide a fireplace with:
An aperture open on three sides
A remote-operated gas fire with a large flame pattern
Independent flue system with fan assistance integrated to work with the fire
A Suspended Floating Hearth
Despite the odds being stacked against our team and the client's chosen contractors for the project, we were able to create a truly stunning fireplace, which now acts as the centrepiece of the client's home.
If you would like to read more about this case study and see some before and after pictures, check out the full case study now. It's fair to say that taking part in bespoke projects like these are what the whole team here at Real Flame love to do on a day-to-day basis.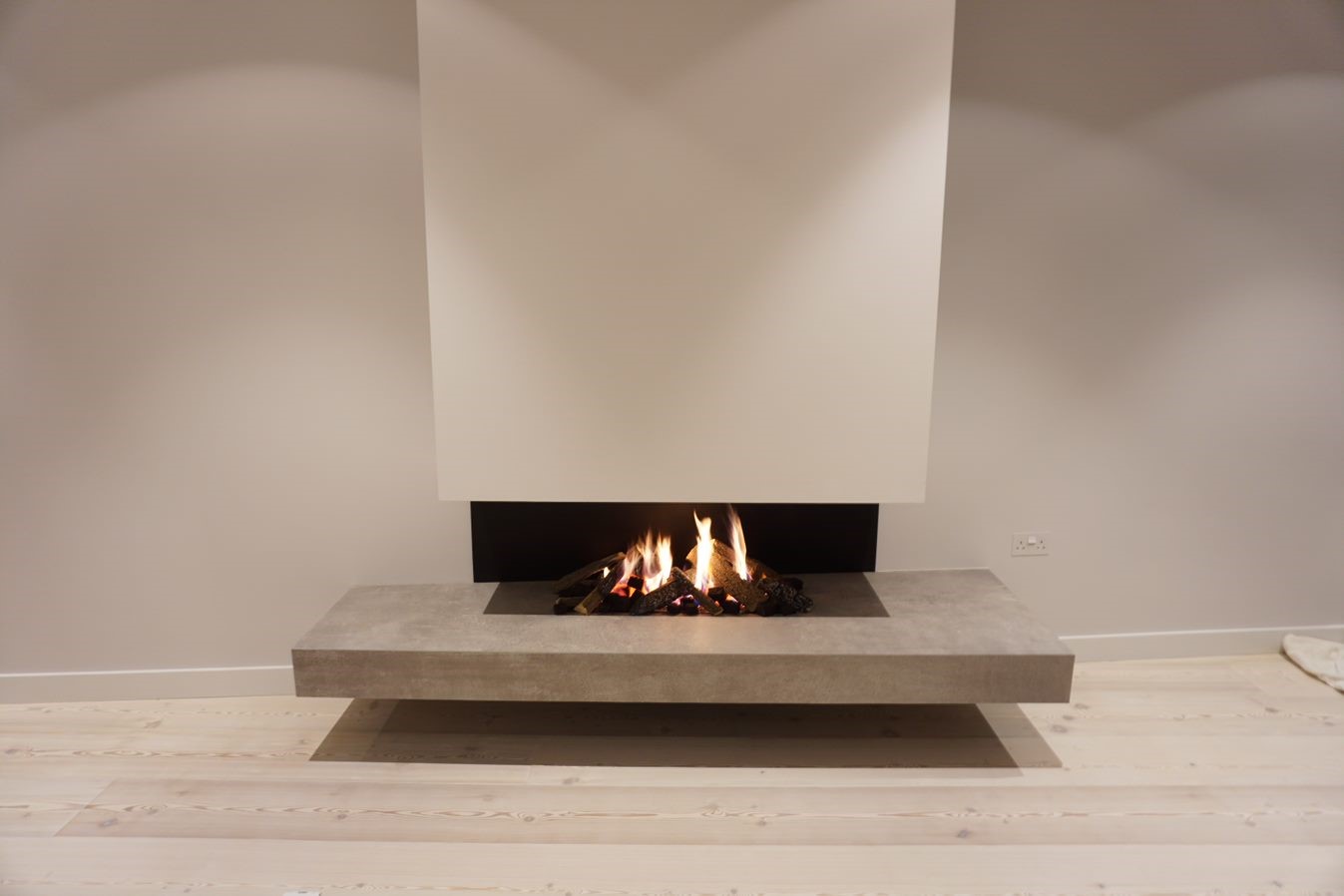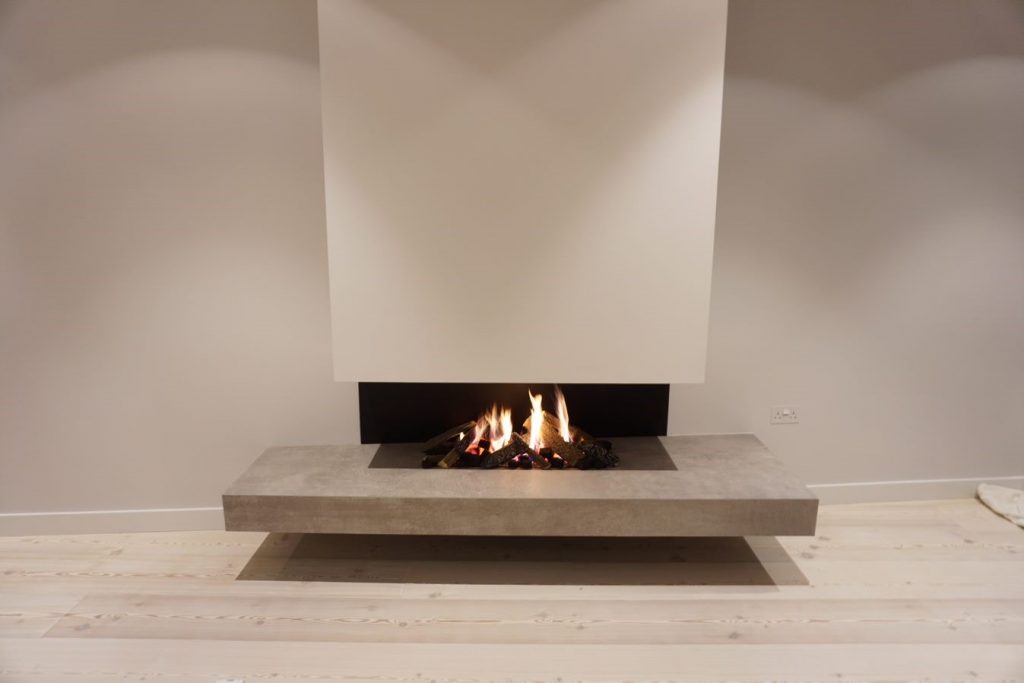 The team here at Real Flame take great pride in coming up with creative solutions to some of the most challenging interior design projects in England. If you are looking for fireplaces in London, be sure to pay Real Flame a visit in store, or get in touch with us via our online enquiry form and we will be more than happy to discuss your project requirements in more detail.
Get in Touch with Real Flame for more Advice and Information