Choosing the right fireplace for your home is a fun and important task. There are so many different types of fireplaces on the market now that it can take you a while to sum up the pros and cons of a gas fire over an electric one, or the sleek designs of biofuel fireplaces compared to rustic inbuilt fires. Though these fine details are important to consider and pick from, there's one other aspect of your fireplace in desperate need of your careful consideration: the insert.
What is an Insert?
For those uncertain about the ins and outs of their fireplace features, an insert surrounds your beautiful natural flames in a variety of designs. Inserts are designed to improve the efficiency of your fireplace, allowing your home to retain that all important heat. With our interior panels made from a selection of materials such as herringbone, cast iron and a variety of different brick patterns, the insert works to encase your flames and preventing valuable heat from escaping through any surrounding materials surrounding material and up the chimney. This greatly helps the efficiency of the fireplace, keeping your desired room nice and toasty without having to spend money turning on your heating.
What does an Insert look like?
If you are still unsure, an insert is the part of your fireplace to first capture your attention. Most of our inserts sit behind your flames, encasing them in a type of semi box while our Fascia range frames the front of your fireplace. While some inserts come with a glass front- further retaining heat and fanning the warmth out into your room- others are left open; protecting only the surrounding walls of your fireplace from soaking up heat. With a variety of grand, minimalistic and stunningly traditional designs, an insert brings your fireplace to life and moulds the natural flames to bring a warming, comforting atmosphere to any home during those winter months.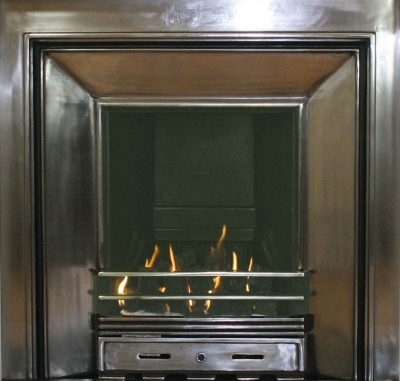 What kind of inserts do you have?
That's a good question. Our inserts are firmly rooted in both the rustic, traditional fireplaces of the grand bygone eras, and the fresh faced modern designs suitable to flatter rooms of all sizes. From the minimalist looking for a simple, slender insert design, to the history enthusiast searching for the very best down to earth design to fit into their ancient home, you can be sure that our professional and quality fireplaces can deliver you the insert you're looking for.
Cast Iron Fireplaces
Hauntingly beautiful in its traditional design, the cast iron fireplace has the ability to grace your sitting room, kitchen and bedroom with an air of dignified sophistication, while its elegant frame and bold design offers a memorable and impressive feature to any home.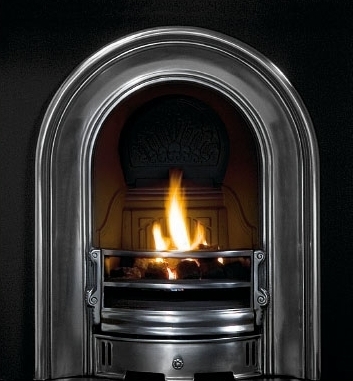 Fascia Inserts
For an alternative to the traditional designs, the fascia is built as an elegant, flat surface and is the perfect feature for the minimalist homes. The sleek design offers a taste of the modern era and fits in with any simplistic, sparse, or futuristic interior decor.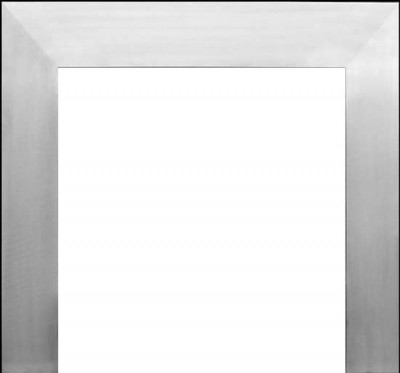 Interior Panels
A fire, as you may have seen in grand old buildings, is nothing without its interior panels. Sublime in their designs, our panels encase the inside of your chimney, offering a stunning look spanning crossed brick work of the rustic household…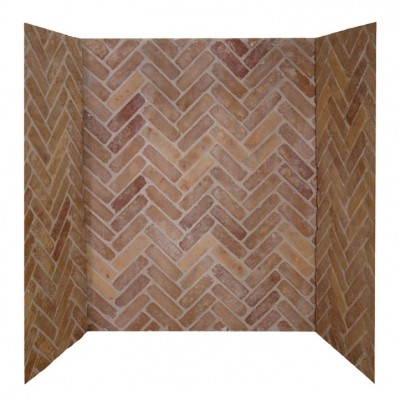 …to a sophisticated dark backdrop, dramatically emphasising the natural light and colouring of your fire.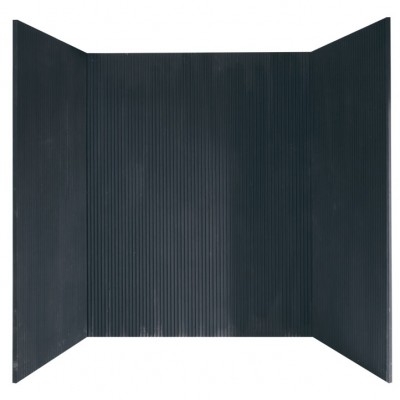 When choosing the perfect fireplace, we know just how important it is to get a certain style and design just right to suit yourself and your home. We're specialists in fireplace installation in London, and with over 41 years of delivering fine quality fireplaces across England and Europe, we've developed an eye for detail. If you'd like advice about which insert or fireplace design would best suit your humble home, contact us on 0207 731 5025 and we'll be happy to help.
Get in Touch with Real Flame for more Advice and Information