Once upon a time, in the dark days before central heating, a fireplace was an essential feature of every room. Without it, you'd be shivering; so they became focal points in our homes, the place where we'd gather to get cosy in the evening.
Today, with so many other options for heating our homes, fireplaces have become less of a necessity, and are often thought of more as decorative features than a practical item. However, your fire doesn't just have to look and feel great – it can also trigger the other senses, too. In fact, a real fire can be a complete sensory experience.
Smells Great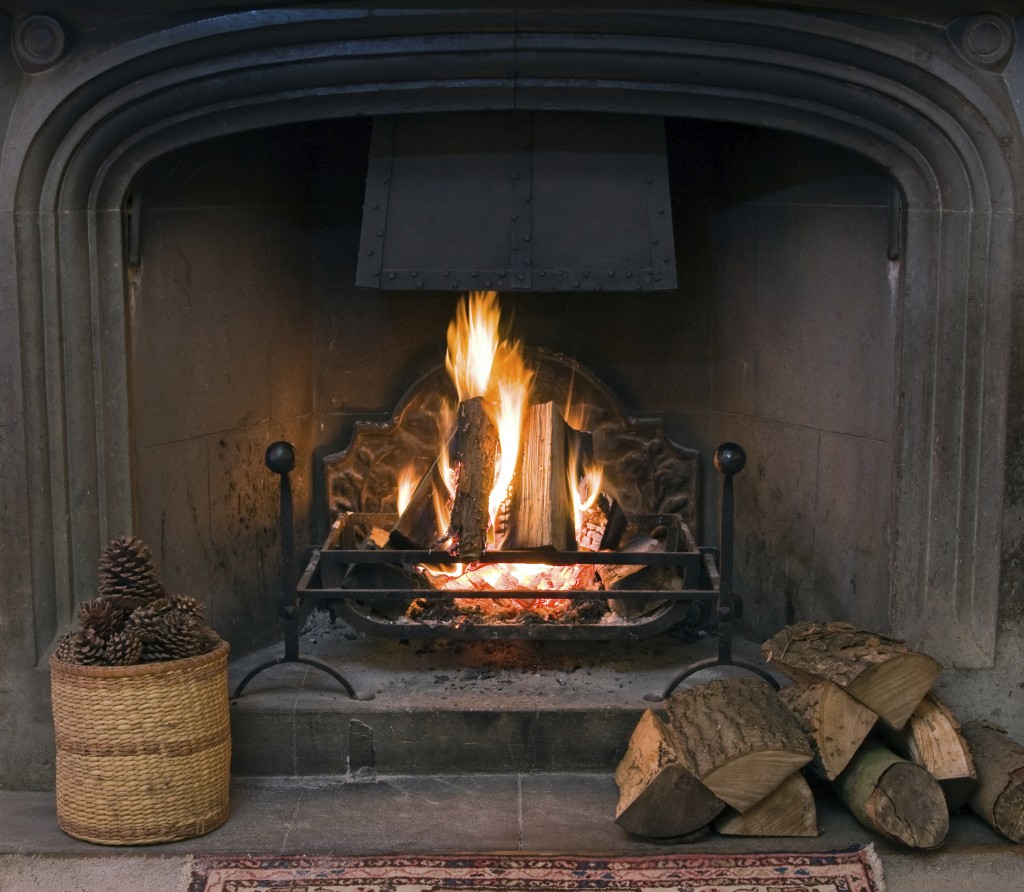 What you put on your fire can affect the smell – from certain types of wood that have a distinctive scent when burnt, to other additives you can burn specifically for the scent. At this time of year, you may have a real Christmas tree in your room, busy shedding pine needles – these give off a lovely scent if you sweep them up and pop them on the fire! Cinnamon sticks, dried apple and orange slices, or orange and lemon peel are also great things to put on a wood burning fire for a delicious scent. Pinecones also smell nice and are great as fire-starters, but be very careful with them as they can spit.
If you have a closed stove, you might not get much of the aroma from your wood; however, you can still enjoy a fantastic scent – simply pop a little dish on the top of the stove with a few drops of fragrance oil in it, and as it warms the aroma will fill the room.
Tastes Great
Christmas may be over, but a nice glass of mulled wine is a treat throughout the colder months. If you're not hosting a big party, though, it's not really worth making it in a pan. So why not make it by the fire?
Amongst our range of firedogs in London, we offer these Mulling Firedogs; as well as holding your logs above the hearth to keep air circulating, they have a neat little holder to pop a drink in, holding it neatly and safely before the fire to warm it up or just keep it warm. (Just make sure that your drinking vessel of choice is happy with the heat!)
Alternatively, if you're concerned that the mulling dogs won't fit your favourite mug, if you have a solid fuel stove you can pop a decorative iron trivet on the top, and it becomes the perfect place to keep your coffee, cocoa or tea warm while you doze beside the fire.
Sounds Great
Finally, the sense of sound – and if you're the kind of person who likes to have some background noise, a fire offers the perfect subtle soundtrack. The quiet crackle and hiss of a burning fire are very soothing and relaxing, and just sitting listening to the fire is a great way to unwind. It's so popular that you can even find videos on YouTube for those poor souls without a fire of their own!
If a video just isn't enough for you, at Real Flame we can help you to put a stunning fire in your home, with a wide range of products from traditional fireplaces to gas, electric or bio-ethanol fires. For more information,
get in touch
with us on 020 7731 5025, or visit our
Facebook
and
Twitter
pages.