In Part 1, we've mentioned a couple of benefits of having fireplace accessories, such as safety and style. In this second part, we talk about the other benefits, which help to tie your fireplace together with your interior design. High-quality fireplace accessories will always complement your home's aesthetic.
So, what other benefits are associated with fireplace accessories?
Luxury
Adding a touch of luxury reminiscent of Edwardian times, club fenders are a stunning fireplace accessory. The sophistication of this accessory is partly due to the simple yet elegant function, as it provides extra seats next to the fireplace. Your mantelpiece is sure to look even more beautiful, with a traditional touch that is sure to fit with your interior design.
Supplementing the contemporary look of your fireplace, glass firescreens are the ideal security accessory to maintain the modern fireplace in your home. Whether you prefer a curved design or a flat glass firescreen, your fireplace is sure to look stunning.
Practicality
Whether you like a more rustic or contemporary design, you have many styles of log baskets you can choose from. Placed next to your fireplace, these log baskets are a practical accessory for any glowing fire. As they match our products, you are sure to find a fireplace that perfectly matches your interior design and its accessories.
Coal buckets don't have to be dull accessories that you place next to your fireplace; they can be stylish and sophisticated, perfectly complementing your fireplace. With our range of coal buckets, you're sure to find one that fits in your modern home while fitting a traditional style, if needed, or being the perfect addition to your modern fireplace.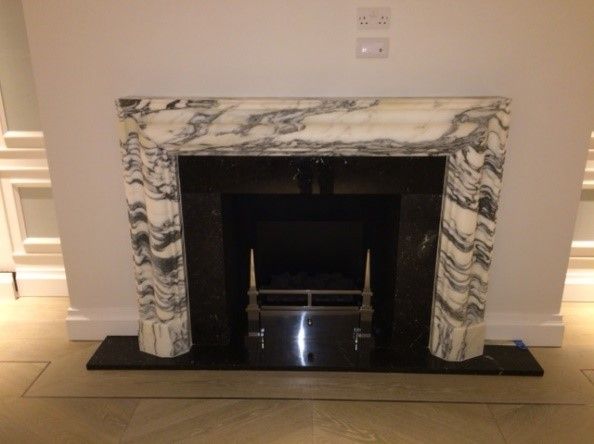 Functionality
Bellows are great additions to provide your home with a more traditional fireplace accessory that can really add a finishing touch to your design. Their convenience to help fires start or stay as cosy and vibrant truly makes them indispensable. You will find that your home will look that much more sophisticated and beautiful.
Taking care of a roaring fire is made easier with companion sets, as they make sure that you have all the tools you need at hand. They are fashionable and reminiscent of fireplaces of old, but their modern touch gives your home that extra edge it needs. Or, it simply gives you a beautiful accessory that will make your fireplace stunning.
Fireplace accessories are great additions to any fireplace and home, as each of them works to make your style even more stunning. Here at Real Flame we have a wide range of fireplaces in London and accessories that are sure to match your interior design. Just get in touch with us and we'll make sure to help you find what you need.