It's no surprise that gas fires are incredibly popular options for the home, as they aren't just practical, but also offer beautiful aesthetics with their combination of traditional and modern design. Gas fires can transform a space with their stylish designs and add a wonderful touch of luxury, so you may want to consider getting one for your home.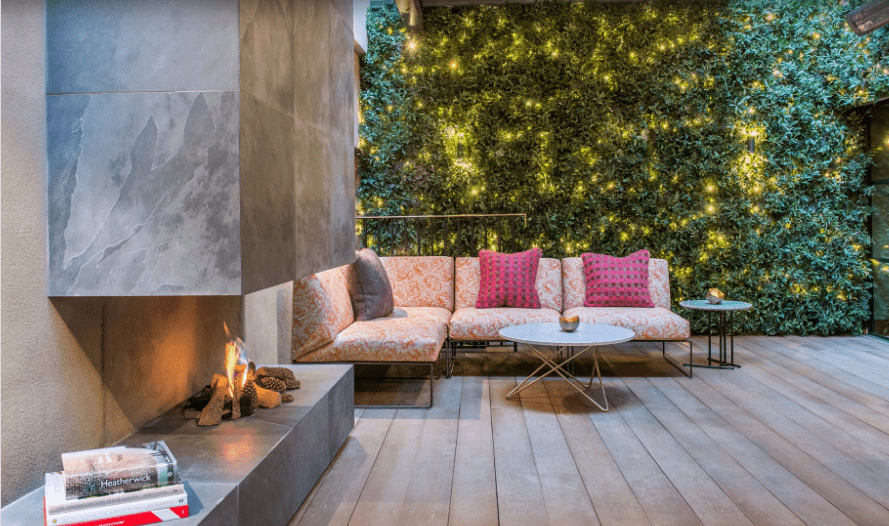 At Real Flame, we aim to answer any queries you may have about these fires, so we put together some of the most frequently asked questions about them below, which can help you to choose the perfect gas fire for your home.
How to Choose a Gas Fire
Do I Need a Chimney for a Gas Fire?
While you don't need a chimney in the traditional sense of the word – just like the ones found in open fires – you still need a way to allow the gas fumes of the fire to escape safely.
But this doesn't mean you actually need a fully operational chimney or flue. If you don't have a chimney and don't intend to get one, our balanced flue gas fires can be the right solution for you, as they can be integrated into your wall and connect to the outside with a concentric flue. More specifically, these types of fires work by drawing air for combustion through the outer pipe, while the inner pipe removes the gases and takes them to the exterior.
We also offer other types of gas fires that may interest you, such as convector gas fires. They have the appearance of a traditional fireplace but are more efficient and spread the heat more evenly throughout your room.
This means, of course, that if you believe you've found the perfect gas fire for your home but don't think you can install it because you don't have a chimney, think again! You can enjoy the benefits that these fires offer by opting for these modern solutions, so add heat to your home while elevating its design to new heights at the same time.
What Style of Gas Fireplace is Best for My Space?
You can be confident that you have made the right choice when it comes to your new gas fire if you take several things into consideration before making a decision. Think about your space; where do you want to place the fire? Is the design of the room more traditional or contemporary? Do you have enough space for a fireplace?
These and more questions are crucial because they help you to determine which style of gas fire will best suit your home.
After all, the right fire can be a perfect focal point for your room and lift the whole space. Nowadays, contemporary technology means that you can opt for a streamlined modern design that will make your room look even sleeker or opt for a more traditional design that will add a rustic and cosy touch to your décor.
In addition, if you have a small room, a corner fireplace, such as the Urban Open Effect, is probably the best solution, as it doesn't take up much space. Similarly to this is the Belmonte, a hole-in-the-wall gas fire that is perfect for anyone who prefers a blend of traditional with contemporary – and who doesn't want a fire 'in the way' or have limited space.
A convector fire is a fantastic choice for interior designs that lean toward the traditional as well, while a minimalist fire is likely best suited for a more contemporary design.
We also provide many finish options, which adds the perfect final touch to your gas fire. The options are limitless, so narrow them down by thinking about your space; the perfect gas fire for it will match all of your requirements and needs!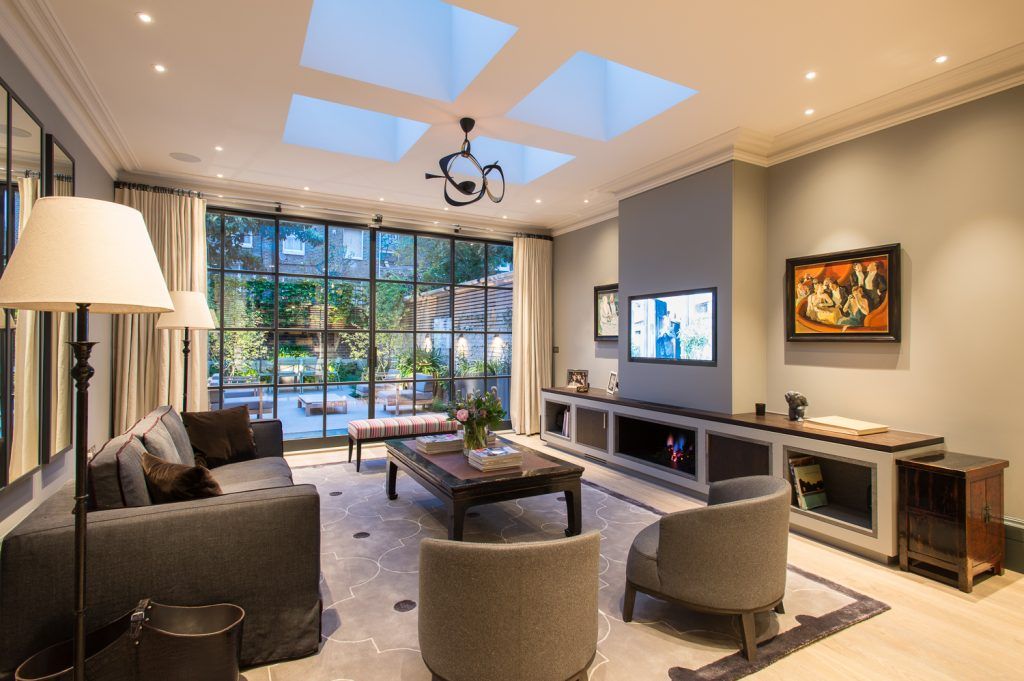 Should I Go Bespoke?
No one's the same, so your fire shouldn't be either. At Real Flame, we offer a bespoke service that will give you the fire you always envisioned – and that matches your individual requirements, as well as your personality and the character of your home.
The design of your gas fire matters, so, a solution tailored to you and your home, whether you have a contemporary décor or a more traditional one, may be ideal for you.
What is the Purpose of My Fire?
Before making your decision, consider the reasons why you want a gas fire in the first place. Do you prefer style, heating or energy-efficiency? Or a combination of all of these factors? Because there are so many options when it comes to gas fires, narrowing down your choices means thinking about the purpose of the gas fire, as each will offer different attributes. Some may be designed with efficiency in mind, others with aesthetics, for example.
Will I Like the Fire When It's Not On?
There is no denying that gas fires are aesthetically pleasing and create a beautiful focal point in any room. However, before choosing your gas fire, you may want to view it when it's not turned on. After all, you're not keeping it fired up all the time!
What Type of Gas Fire is Most Efficient?
This is probably one of the most important elements to consider when you want to purchase a new fire. Sure, you want a fire that can warm your home and look great, but you also don't want your bills to go through the roof while it does so. Making a note of how efficient a fire is, then, is crucial.
A great advantage of choosing a gas fire for your home is how energy-efficient they are. Balanced flue fires can be up to 90% efficient, which puts them amongst the most energy-saving fires. This is because they are completely sealed and have low fuel consumption. They work in conjunction with glass front gas fires only, which can be hearth mounted or built into the wall, depending on your preferences. More of the heat is pushed out through the glass and little is lost, which helps to make these fires highly efficient!
They're not the only ones, though. On the contrary, our convector gas fires are fantastic energy-efficient solutions as well, as they heat a room very quickly and spread the heat evenly throughout, instead of just focusing it on the fireplace itself.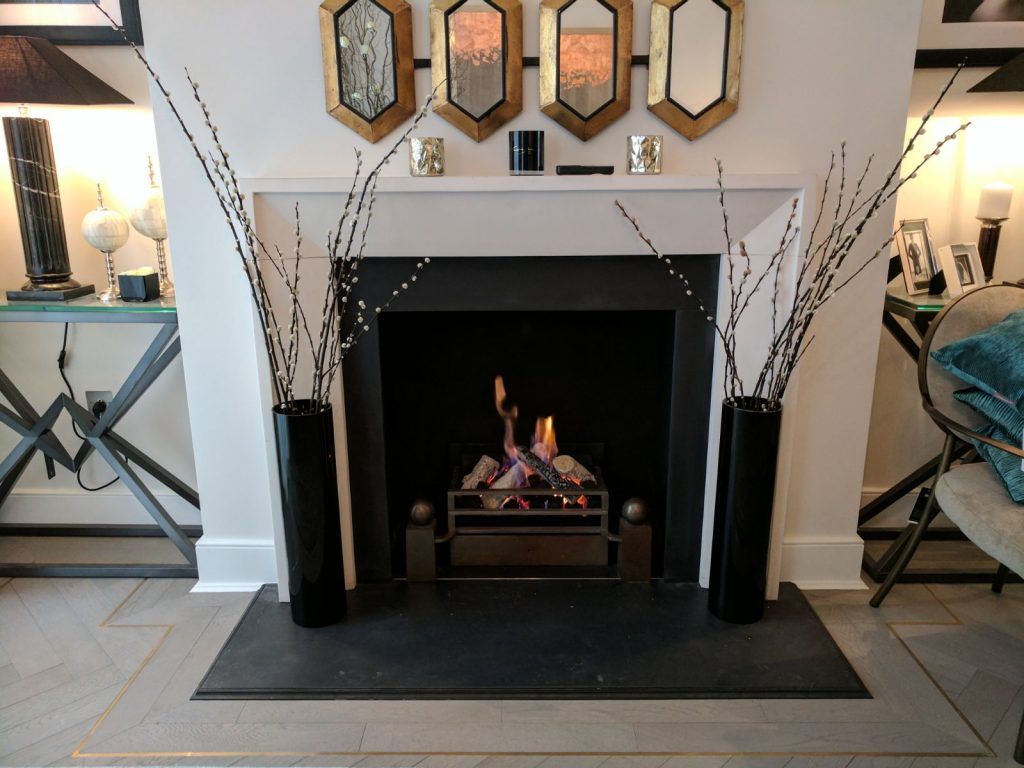 How Much Does a Gas Fire Cost?
This will depend on the type of gas fire you wish to install in your home, such as balanced flue or convector. Several other factors will also influence this price, from the size of the fireplace and its optional features (type of frame style or lining, for instance) to the size of the flame and how long the fire will be left on.
Our Open Effect gas fires start at £540 with the Slimline Radiant model and the Hotbox, so you know that you'll get beautiful and high-quality gas fires at fantastic prices! As for our Glass Fronted gas fires, the Vitesse starts at £910 and offers both modern and traditional design into one single fire.
In addition, if you're looking for a balanced flue fire, you can expect a starting price of merely £1,028 for the Logic TM HE Balanced Flue Insert Gas Fire, which has an 86% energy efficiency, doesn't require any form of ventilation and can be installed into an inner wall – making it a space saver as well.
If you're wondering how much it would cost you to run a gas fire, we can help with that too! While it's true that there are many factors impacting the total cost, you can get an estimate by:
Identifying the input rating (or kW) of the fire
Being aware of how much you pay for your gas per kW
Calculate the running cost per hour, which is the input rating of the gas fire per hour x the gas price per kW.
The total running cost, of course, will be the cost per hour times the number of hours the gas fire is in use.
The high energy efficiency of gas fires, however, ensure that they don't break the bank!
We can give you a concrete example. Our Studio 1 Slimline model, which belongs to our Studio Balanced Flue Hole-in-the-Wall range, has a rating of 4.25 kW. If your energy tariff is 4.6 pence her kWh, the cost per hour of your gas fire would be 19.55p. If you only use this fire for 2 hours a day, you'll have a total running cost of 39.1p. Amazing!
If you're looking for gas fires in London, we have exactly what you seek for your home. Our vast collections cover every possible style and price range and are designed and made with the highest standards in mind – so they make beautiful focal points in any space.
Don't hesitate to get in touch with a member of the Real Flame team, visit our showroom or ring us on +44(0)20 7731 5025 if you wish to learn more about our fires and how to install one in your home.
Get in Touch with Real Flame for more Advice and Information