Understanding how your fireplace will directly interact with 2020's interior design trends may help you to choose a new fireplace for your home. To help inspire you, we're discussing the best trends of 2020 and recommending some fireplaces to compliment them.
Marble Fireplaces
2020 is bringing pale and reflective colours back into the home, and solid marble is a brilliant material to style out this trend in your home. When implementing large amounts of marble, you should consider the direction of the veins and where they will be going. For example, if the veins look more like splodges from a small distance, then your lovely new fireplace might look more sooty than regal – even when it's perfectly clean.
When used correctly, a marble fireplace can be extremely effective in the home. It is a material that can be manipulated to create both traditional and modern looks with great success.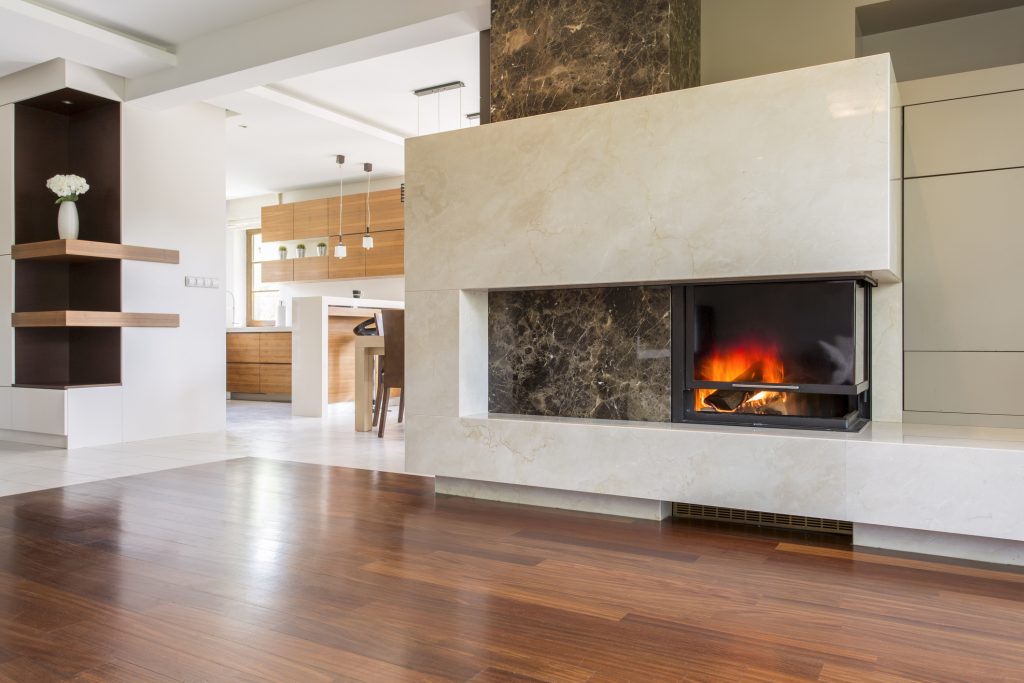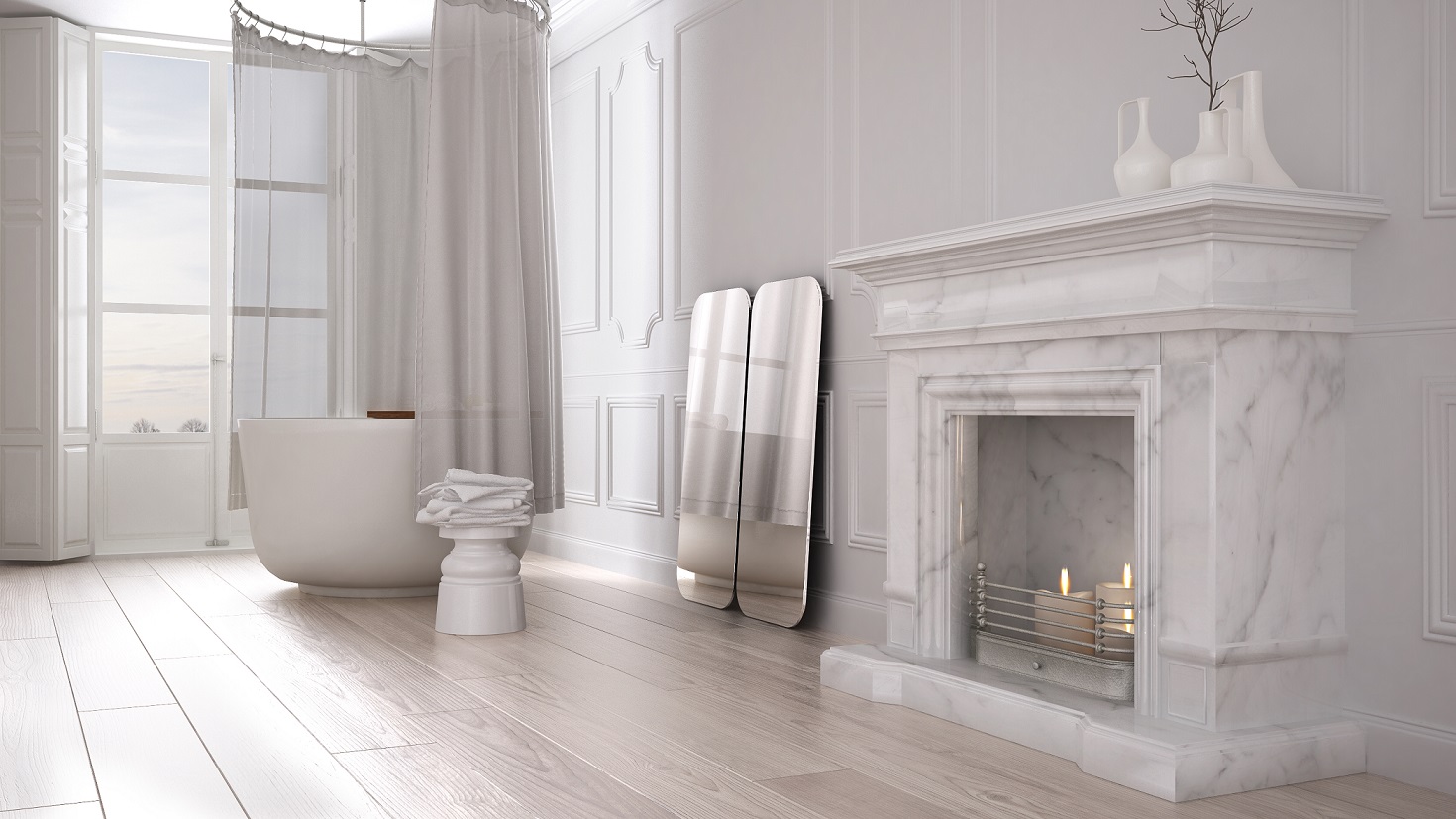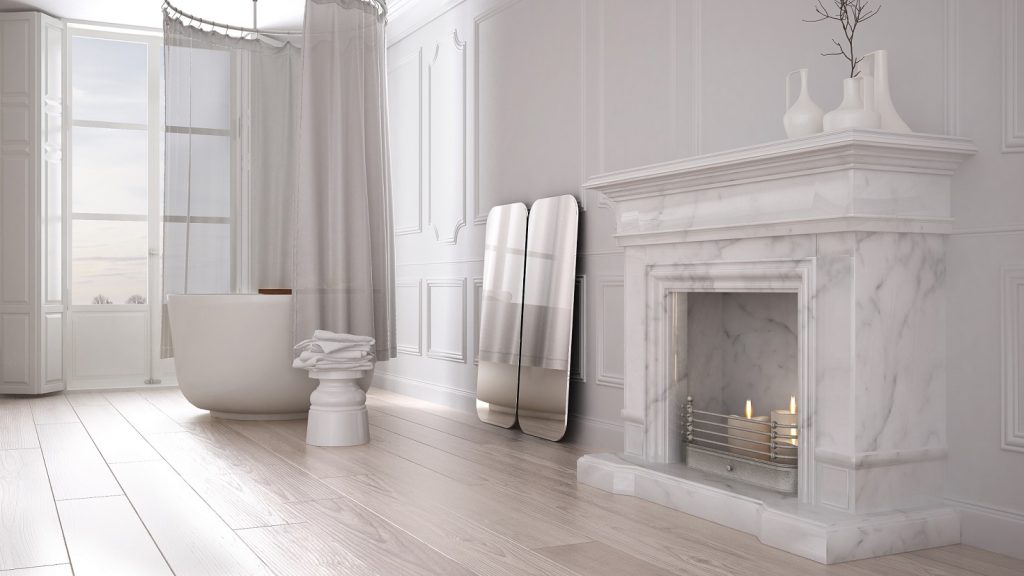 Bright White
A bright white fireplace can be difficult to keep looking pristine, but it is well worth the cleaning for its beauty. A brilliant white and clean fireplace suits a very minimalist look, but it also changes face over the course of the day – during the day when it's not in use it looks bright and clean, but in the evening it reflects the light emanating from your fire beautifully.
Since this trend is simply catering towards a particular colour scheme, you can easily incorporate it into your plans for trendy materials and designs, such as homely brick fireplaces or the great marble fires we mentioned earlier.
If you're concerned about keeping your mantlepiece and fireplace in pristine condition, then we recommend that you contact us for more information on our electric fires in London. These fireplaces run on clean energy and require extremely little maintenance.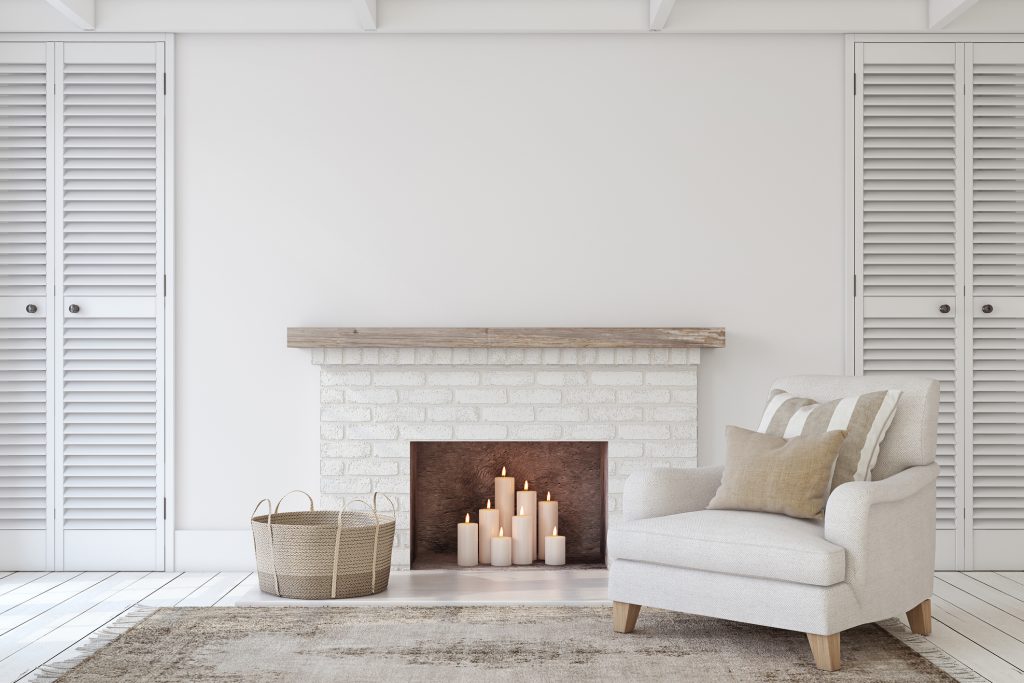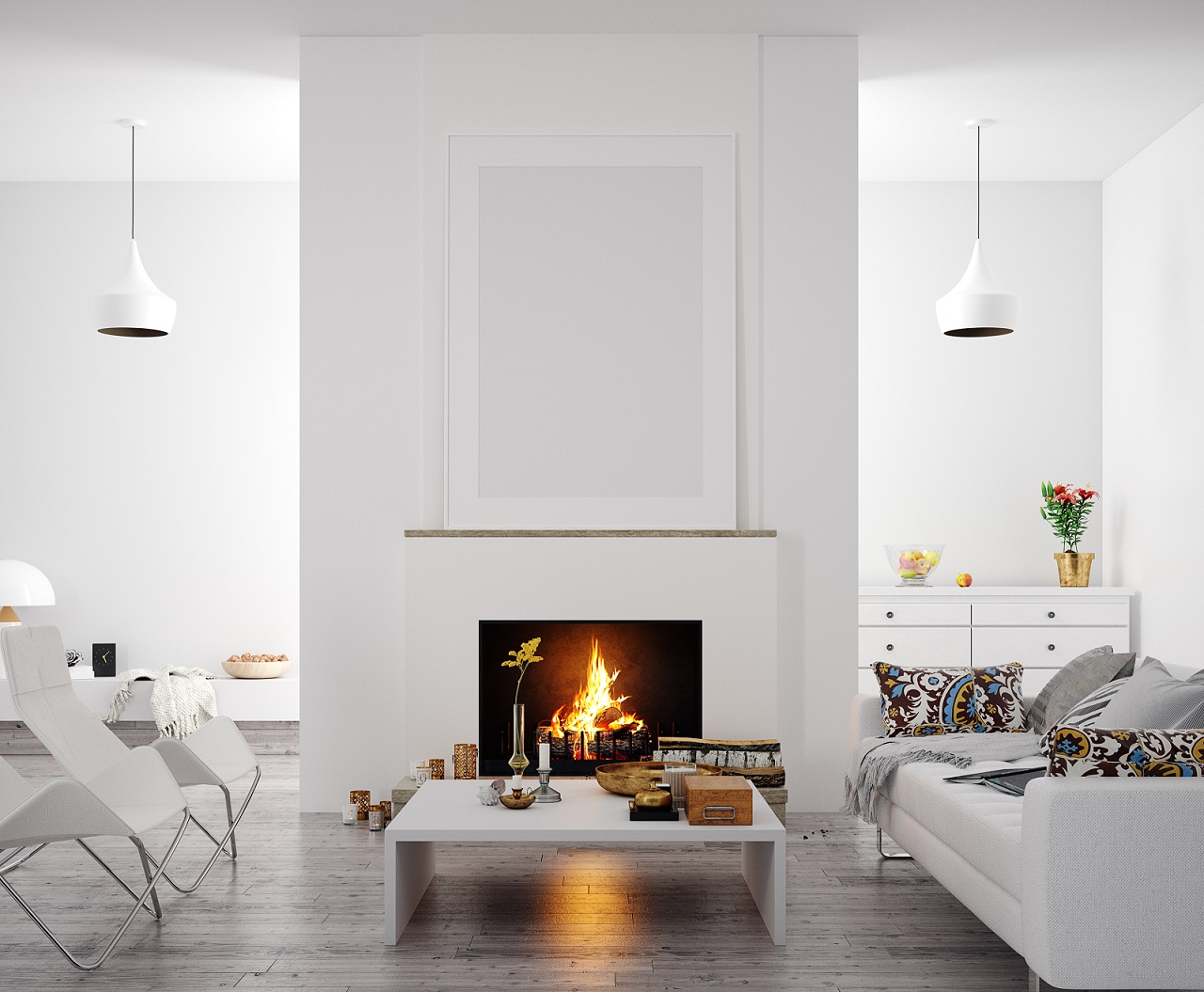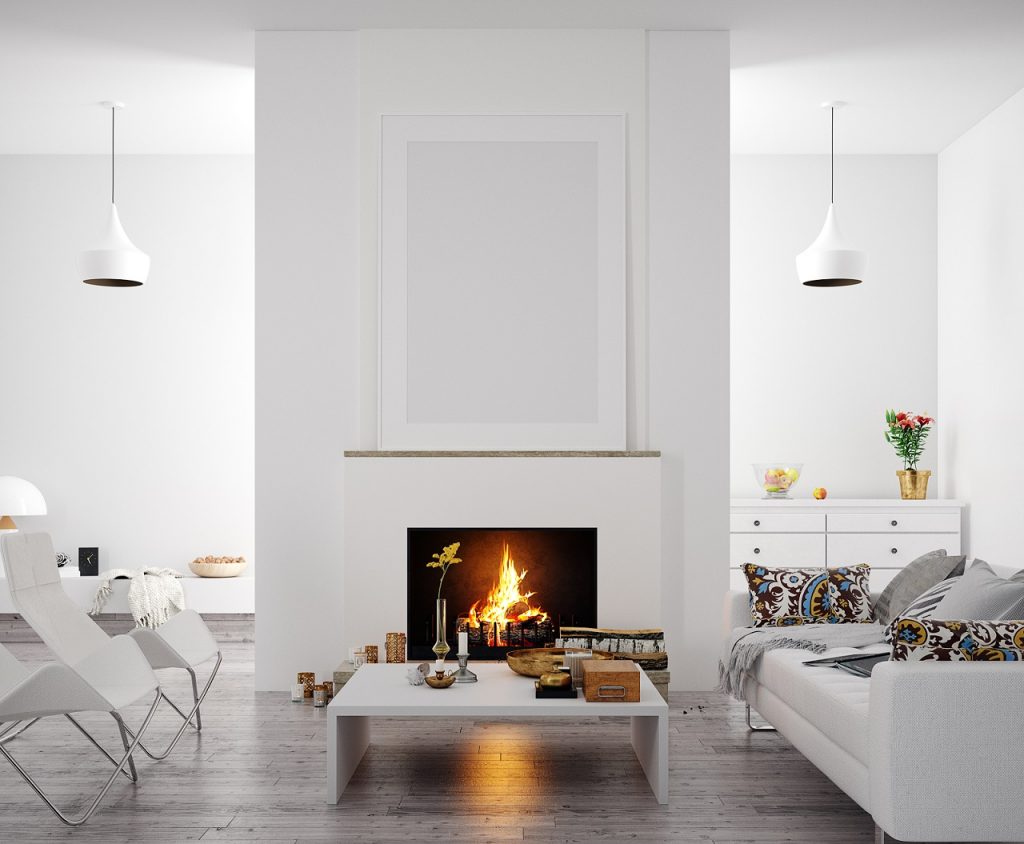 Tiled Fireplaces
Tiles are a brilliant way to make a statement in your home – they might be most popular in the bathroom or entryway, but they're also a brilliant way to make your fireplace the focus of the room. You can tile the entire fireplace, the front, or a simple band along the top depending on your choice of tile. A simple tile may effectively cover the entire fireplace to make a statement, but the bolder the tile design, the more likely that tiling the entire fireplace will produce an aggressive image.
Another benefit of a tiled fireplace is that they are easy to clean so you can keep your fireplace looking nice and tidy without too much effort.
Organic Materials
Sustainability is more than just important for ensuring that future generations are able to grow up in a clean environment, it's also very fashionable. More and more people are looking to install furniture and set pieces that can tell a story – wooden floorboards carefully sourced from local, replenishable woods are one such example, but giving your fireplace a bespoke and organic look could be another story to add to your home.
If you're interested in creating a unique fireplace for your home, please get in touch with us as we offer bespoke fireplace installations.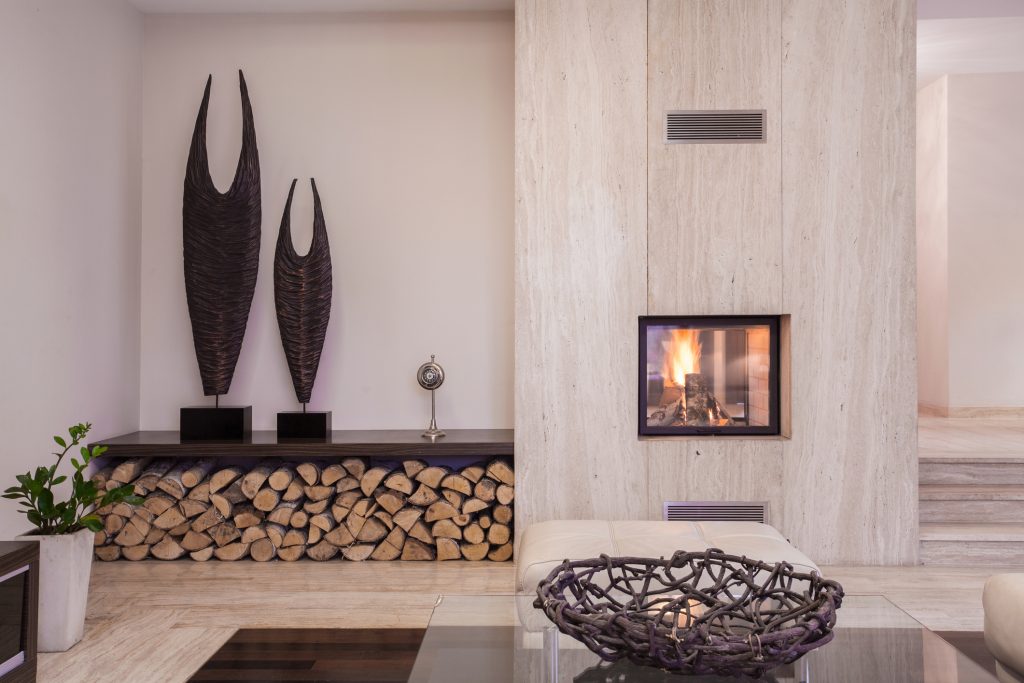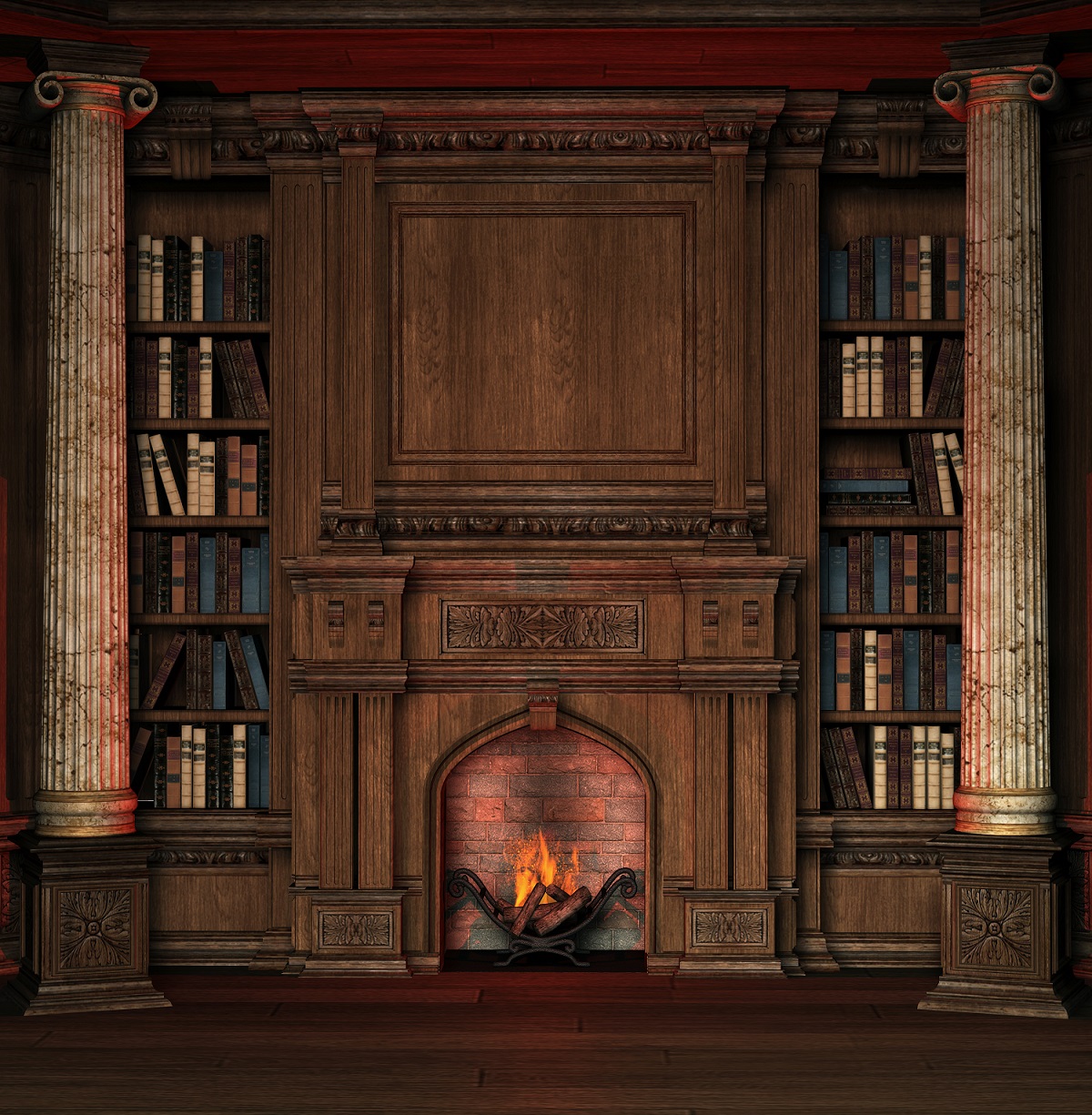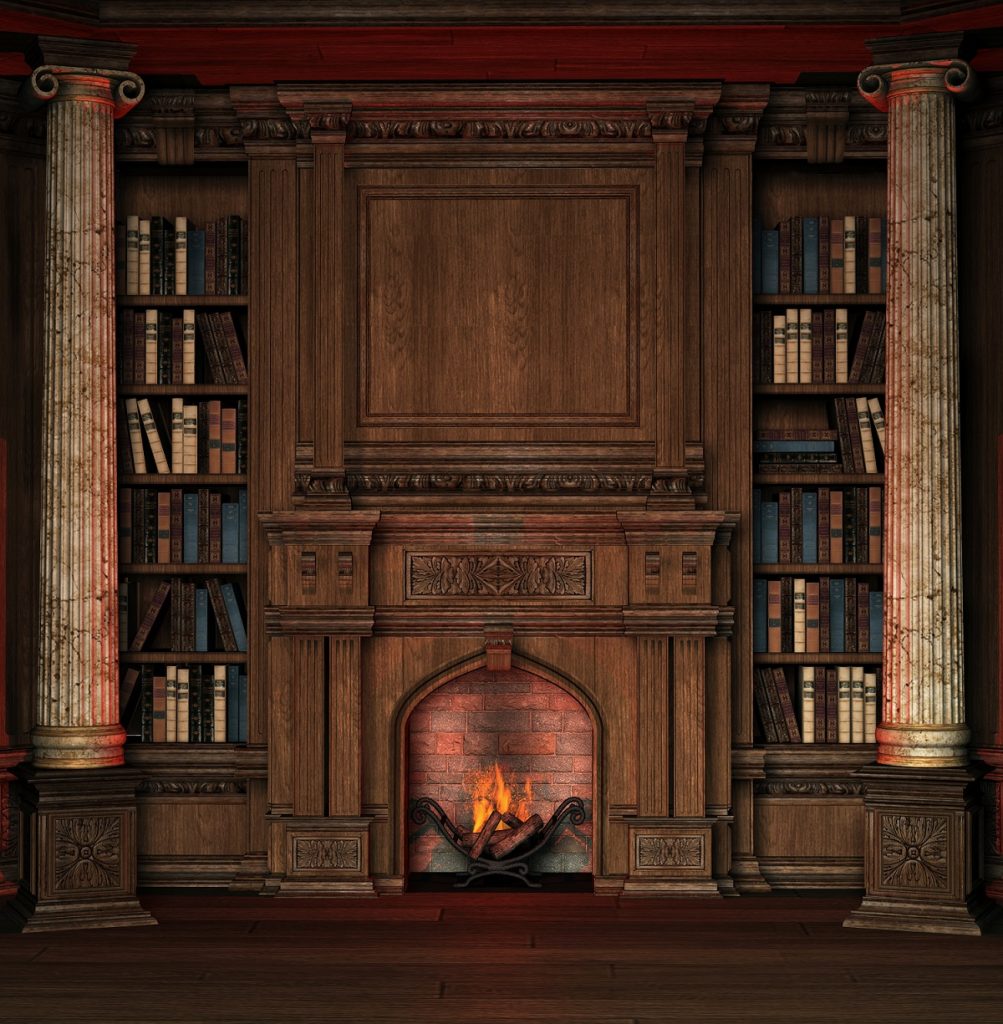 Mirrors
Creating bright and airy homes is currently in fashion and adding mirrors to your fireplace will enable the light from the fire to pleasantly bounce around your home. It also makes an interesting fashion statement in your home as it looks quite modern and unique.
If your home is more traditionally styled, then you might decide to add a mirror above the mantelpiece, as opposed to adding mirrored tiles to the mantel itself.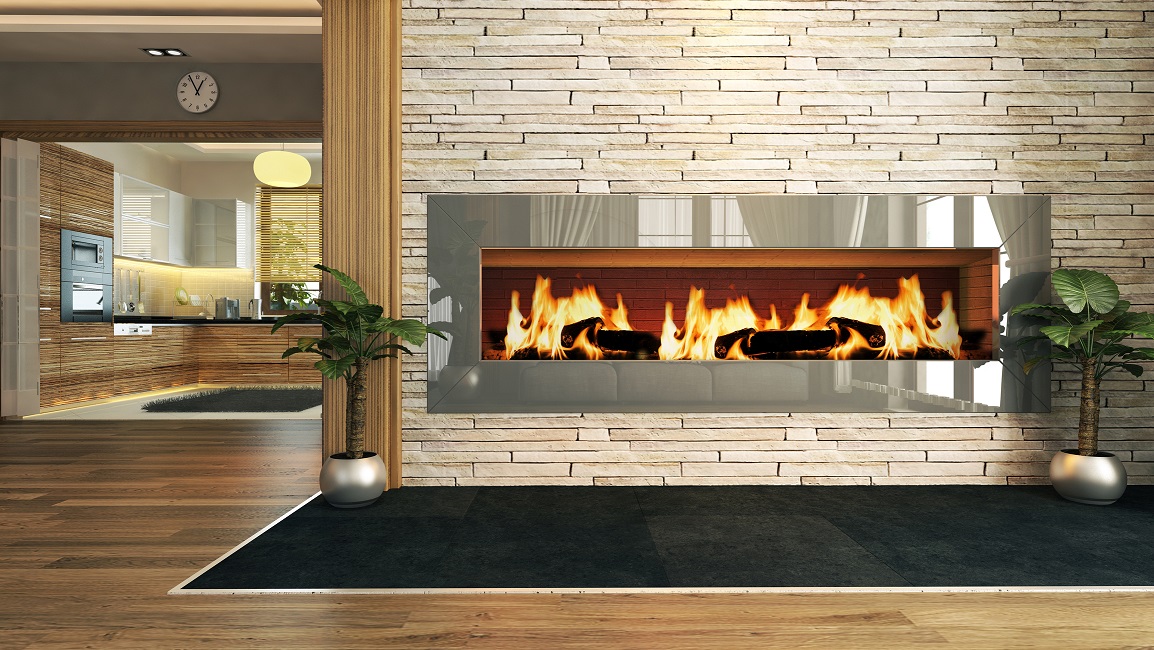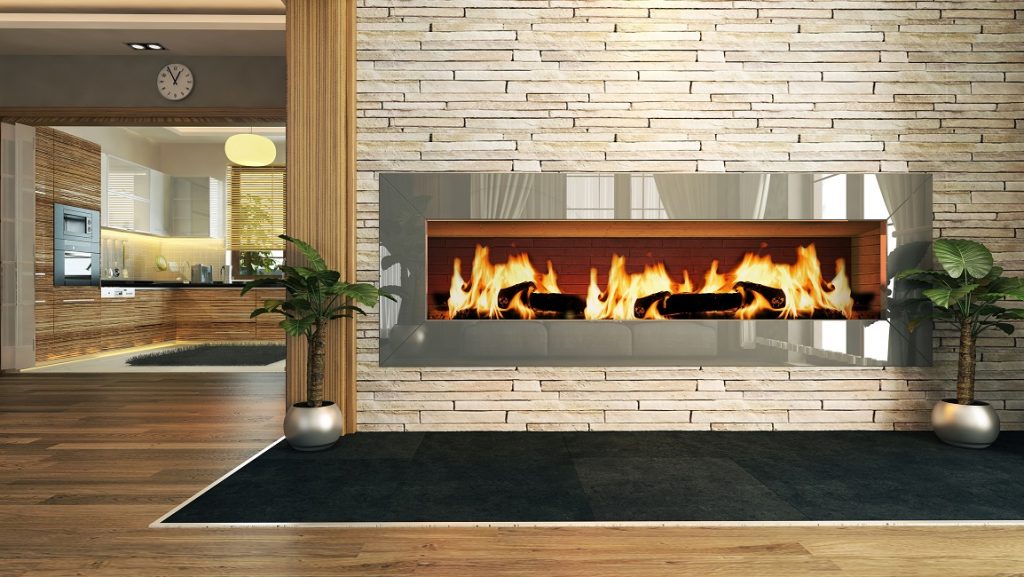 Fire cage
Safety is becoming more and more beautiful with some of the fire cages and guards that are now available to purchase for your fire. Beautifully wrought and gilded iron doors can enhance the image of your fire, and the added safety element will no doubt enable you to feel more comfortable around your fire too.
We have plenty of fireguards and club fenders to choose from in our accessories.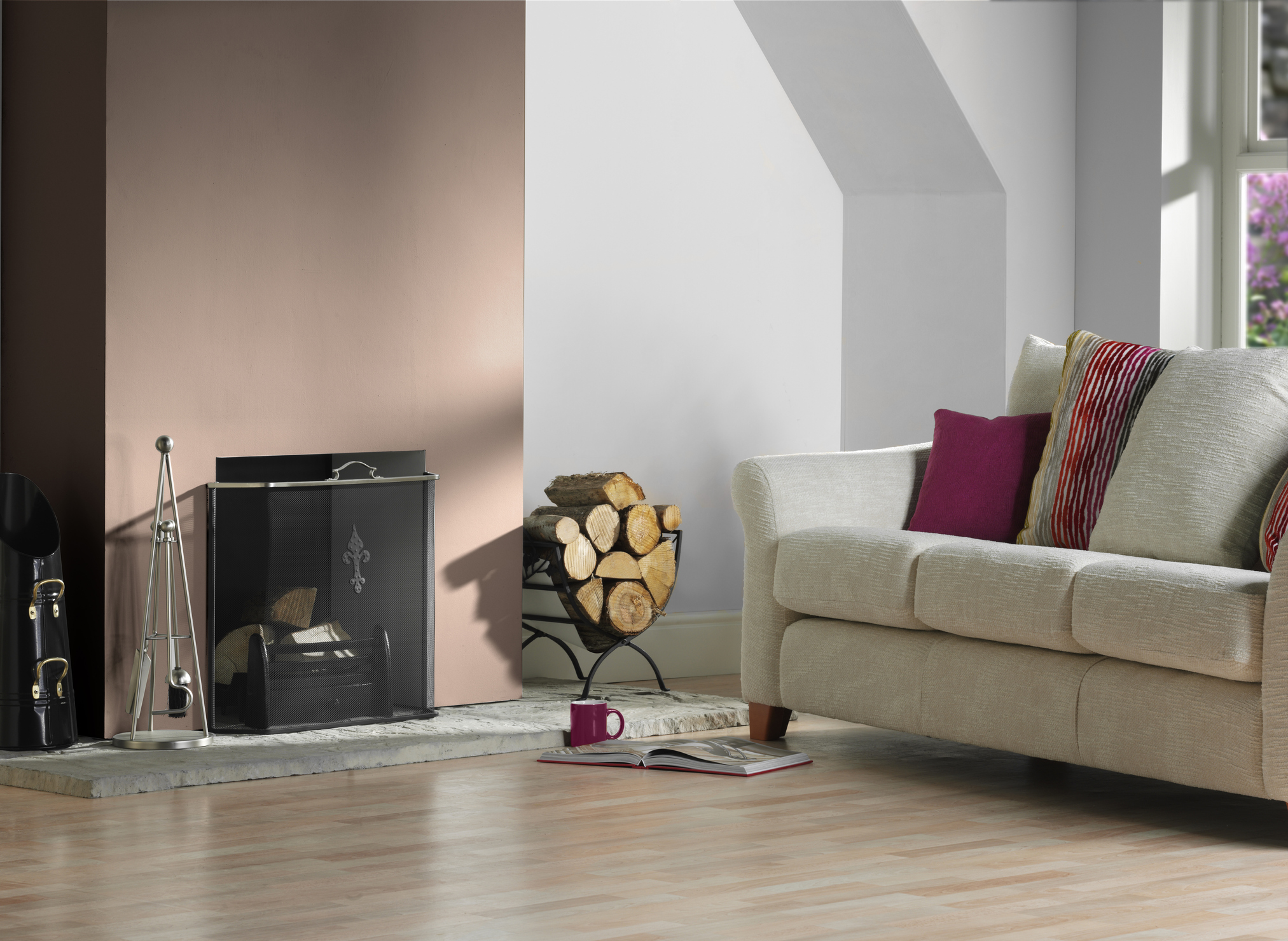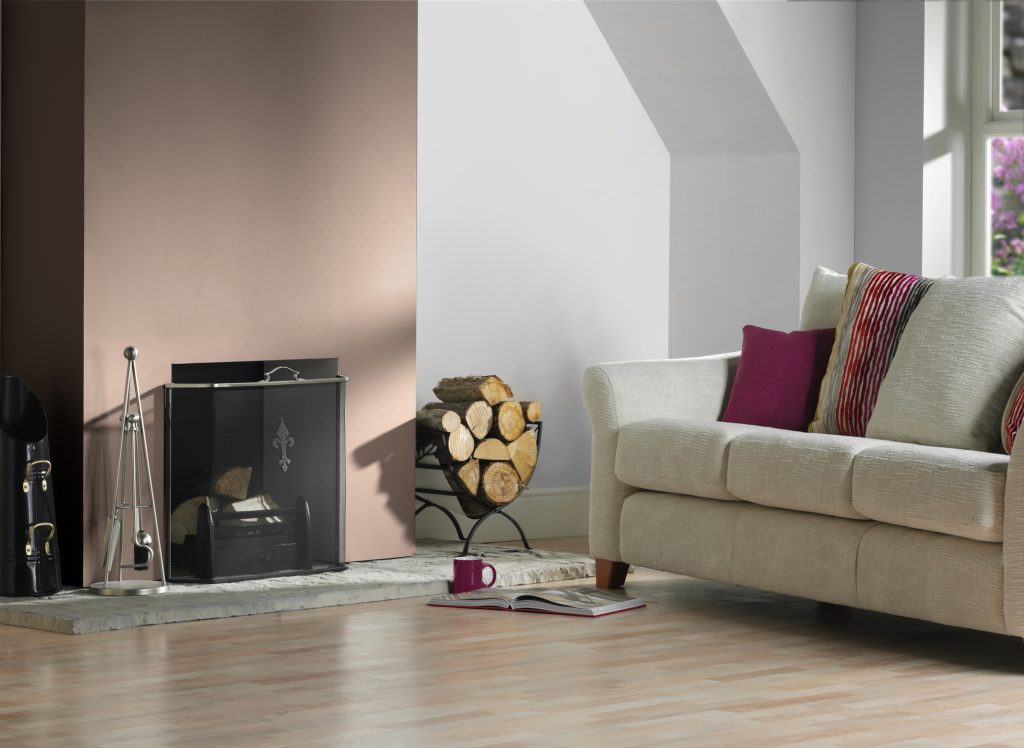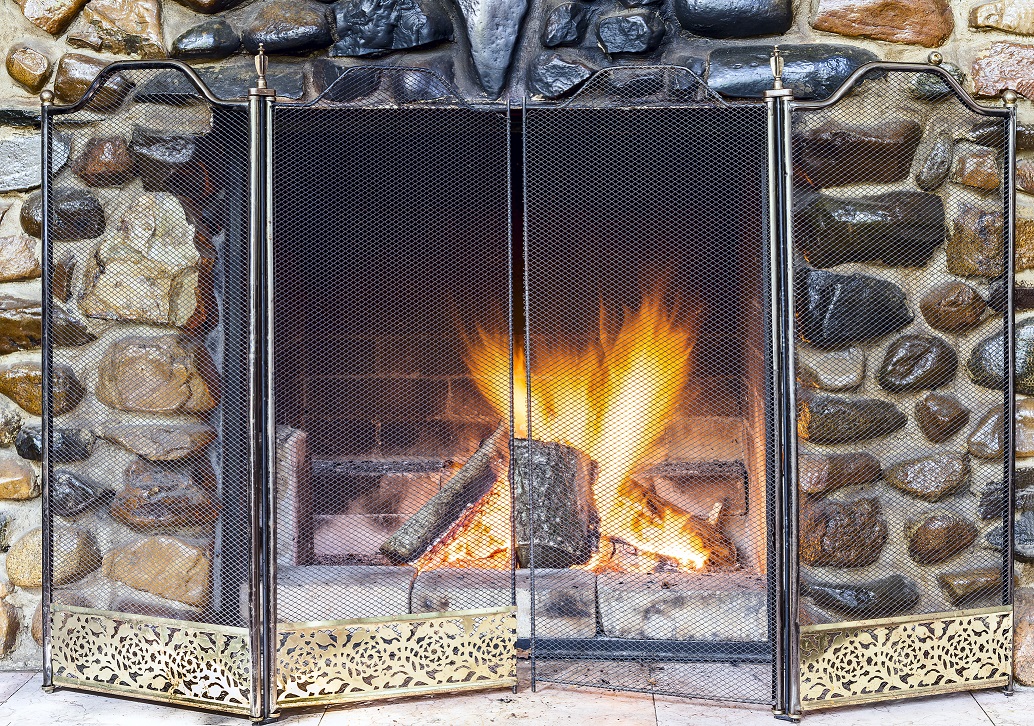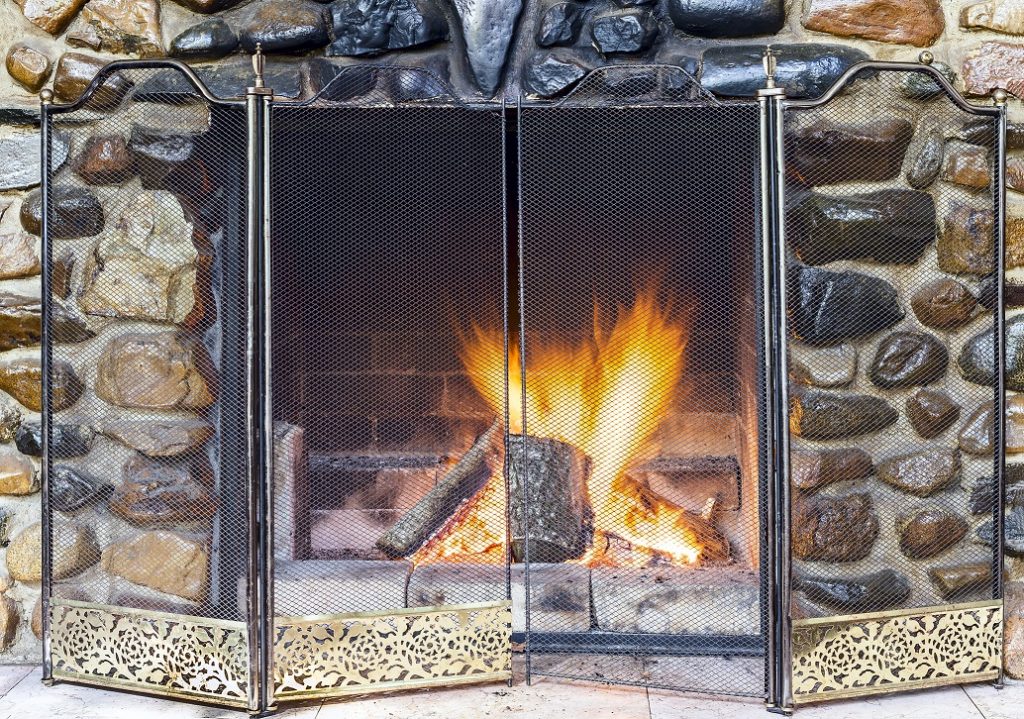 Two Way Fireplace
If you want the latest look for a modern fireplace and have a large property, then you may want to consider investing in a fireplace caged in glass. These fireplaces are typically placed in the centre of a room or between an open plan kitchen and living room as this is where their near 360-degree viewing is most efficient and graceful. Alternatively, you can use glass to add another angle to your fireplace, as shown in the image below: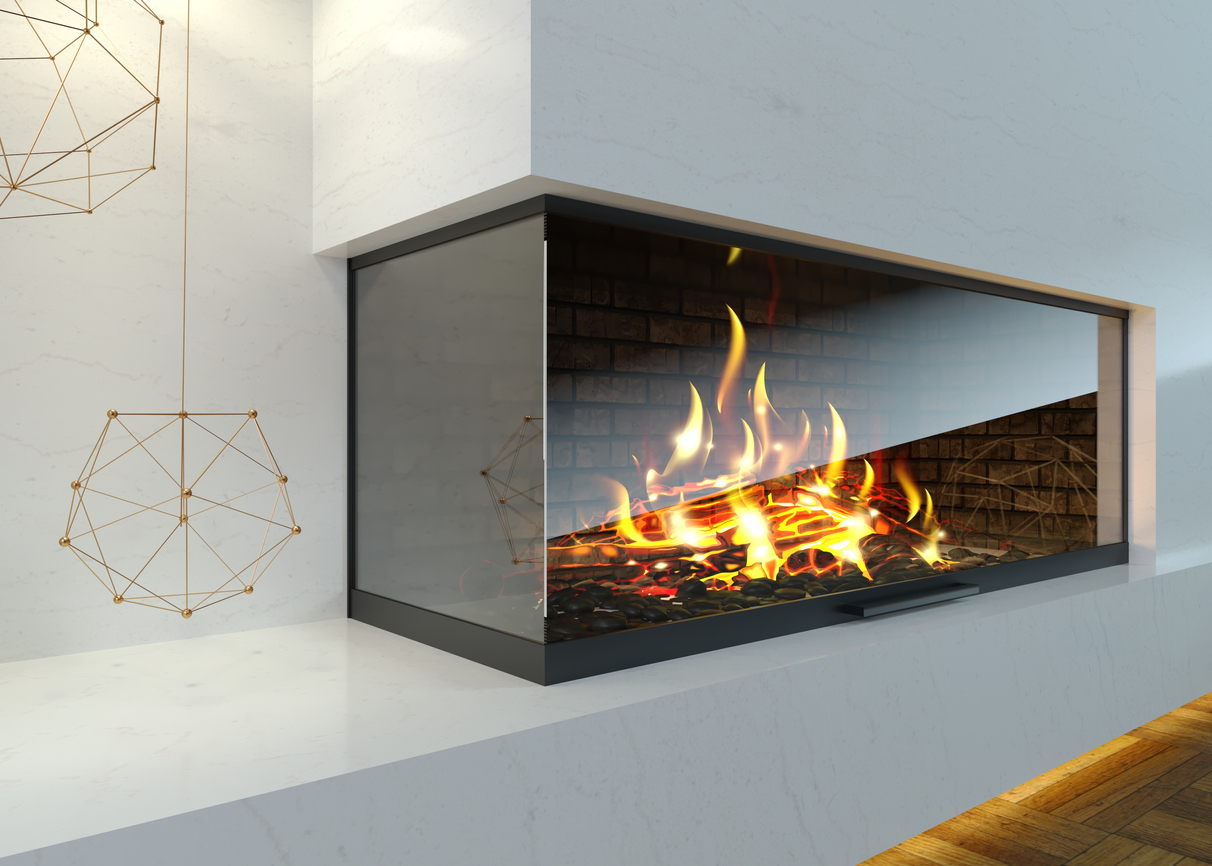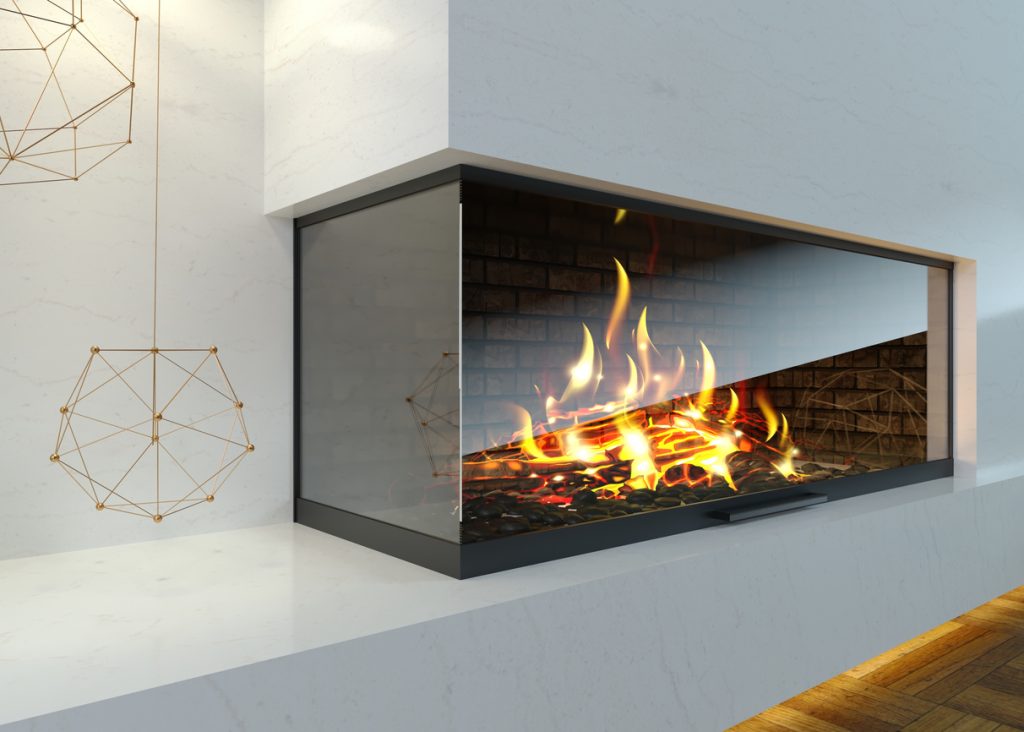 If you're feeling inspired, why not speak to us about installing a fireplace in London for 2020? We can cater to a range of styles and sizes, and we can even offer some design recommendations if you need them.
Get in Touch with Real Flame for more Advice and Information