In this blog, we will discuss fireplace trends throughout the ages, discussing how Real Flame can incorporate a modern fire into a classic fireplace. We'll discuss popular and distinctive eras for fireplaces such as Georgian, Victorian and Modern.
The Fire Pit
In the beginning, there was the fire pit. They were built in the ground, in caves, in huts, or the middle of villages. In 2014, a 300,000-year-old firepit was found in Tel-Aviv, Israel. The fire pit showed signs of cooking (animal remains) as well as items that could have been tools used for cooking. The fire itself was 6.5 feet wide, which is fairly large for an ancient fire, so it is a fair assumption that this was a fire used by a large party of people.
The ancient fire pit was not created for style, but for survival. Fire means cooking meat, which makes it safer for consumption, but it also means warmth so that humans can conserve energy during cold nights. The fire pit has experienced a stylish revival in modern-day fireplaces, encouraging the modern Homo Sapiens to return to ancestral roots for outdoor celebrations and get-togethers.
We sell plenty of outdoor fires and we've had plenty of experience in crafting beautiful fires and fireplaces in London. If you have a vision of a firepit in your garden, we can help you achieve your dream with style.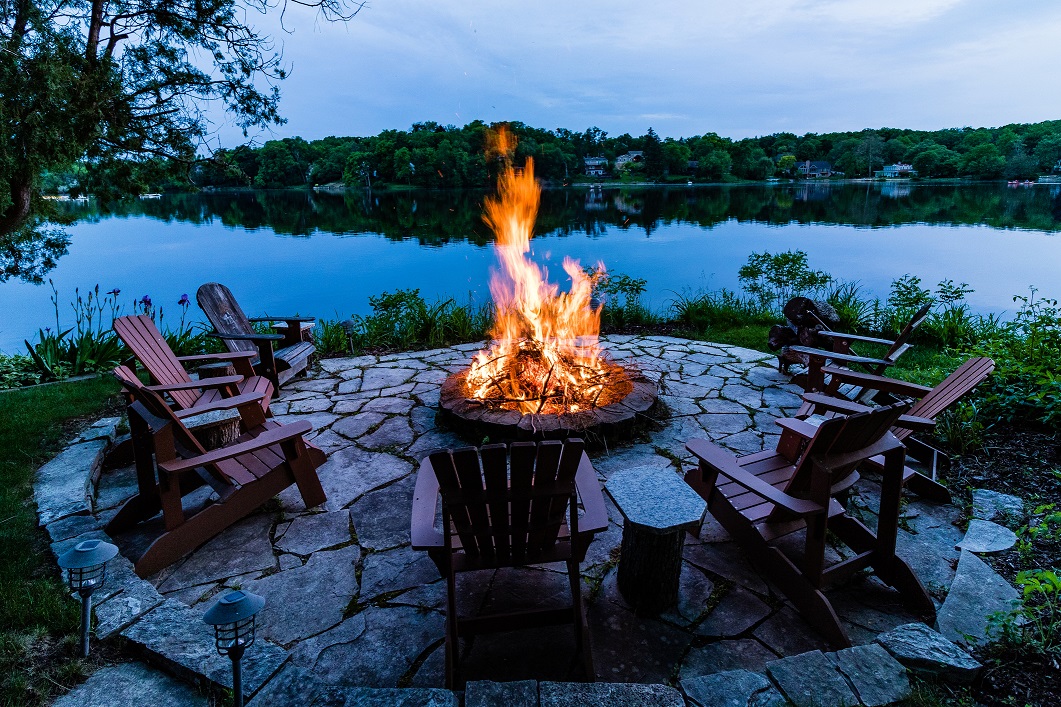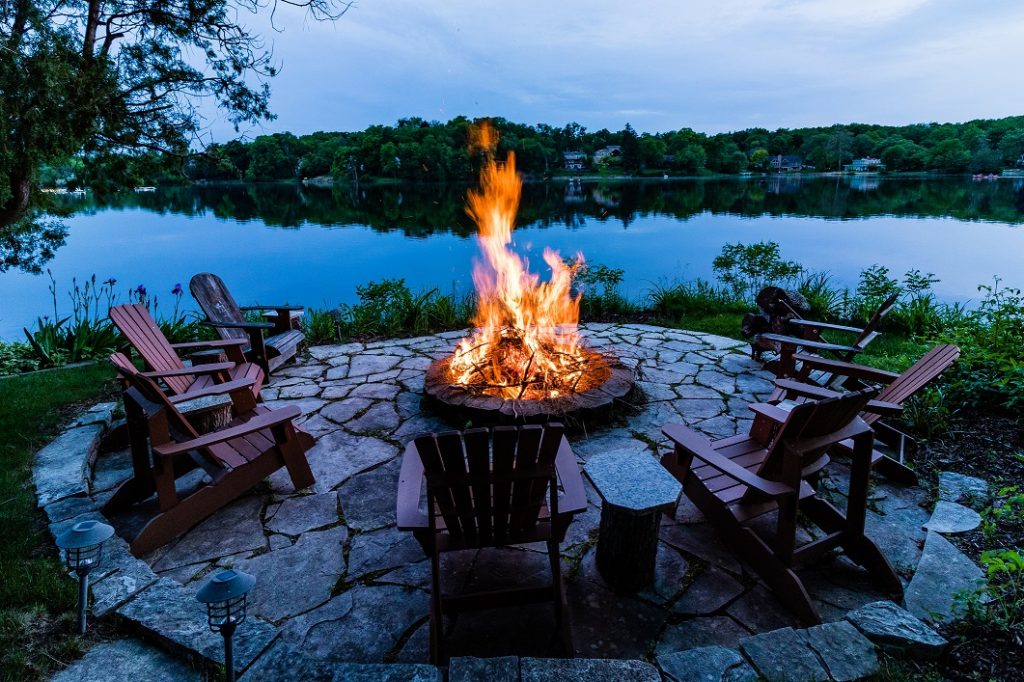 The Hearth
This was the natural evolution of the firepit – a raised fire that meant that its users didn't need to stoop over the fire pit to cook their meat. The modern evolution of the hearth would be a bespoke outdoor gas fire table, which enables guests to enjoy the full warmth of a homely fire whilst standing or sitting.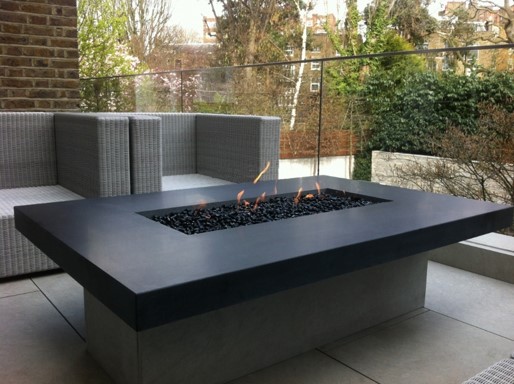 Georgian Fireplaces
The 18th Century had a certain style of fireplace. The main features of a Georgian fireplace are that they are classically inspired and somewhat delicate, with precise edges and corners. The primary material used in a Georgian fireplace is marble – a material often associated with classical art due to the numerous statues constructed from the same material.
A Georgian fireplace was generally quite simple, though throughout the 18th Century they changed from a rectangular shape to becoming more of a square opening. The surround was often decorated with a symbol from classical mythology or history, but fireplaces in the 1780s and so on would be more likely to be decorated with an ornament of a different material. It was fairly standard to represent classical pillars through decorating the sides of the fireplace to replicate the pillar shapes often found in ancient temples.
We've worked with a lot of marble fireplaces, and we understand that you might be looking for a new fire rather than a new fireplace. If you're in a smoke control area – an area where it is illegal to emit smoke from a chimney unless you are using authorised fuel or an exempt appliance – you might be interested in finding a fire with a smokeless fuel source. We have a range of fires that can suit your needs, including electric fires and flueless gas fires in London.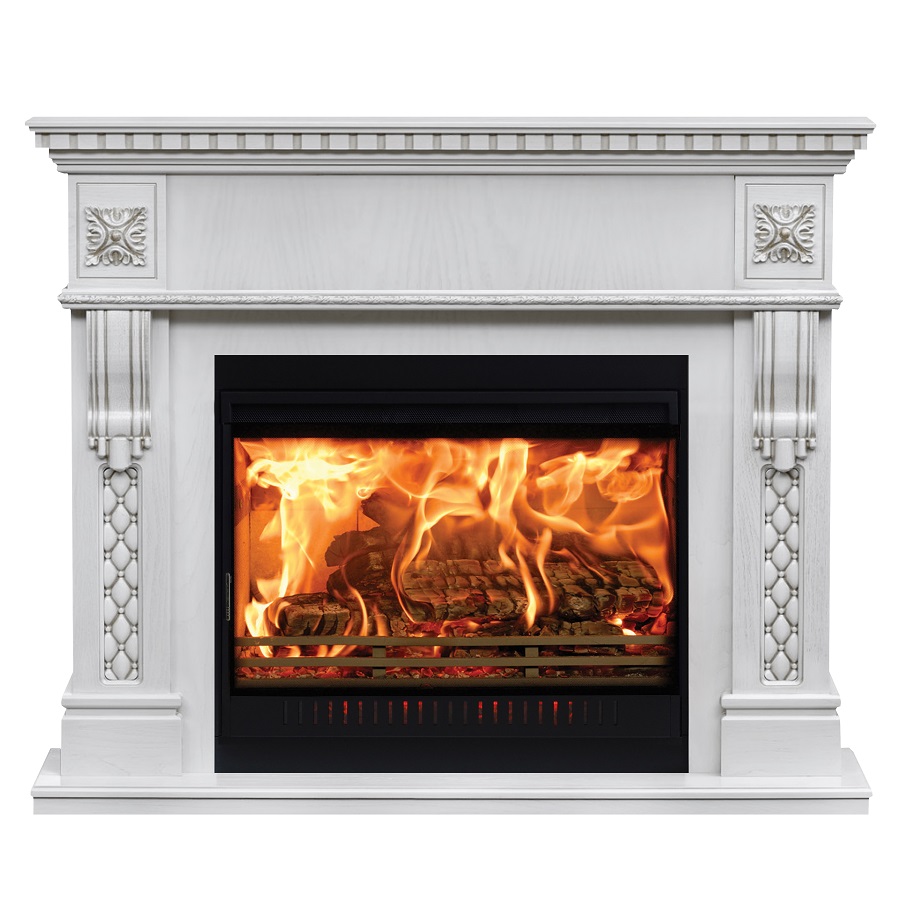 Victorian Fireplaces
The Victorians were well known for their eloquence, but a Victorian fireplace was quite sturdy and rustic, often constructed from black cast iron, which was commonly wrought into very interesting and creative shapes. These black iron furnaces were often adorned with some speciality tiles (usually Art Nouveau themes) running lengthways either side of the grate – this added a little colour to the otherwise quite morose colouration of the Victorian fireplace.
When the Victorian fireplace was lit, however, it always looked very majestic. There are plenty of electric fires on the market today that mimic the style of the Victorian fireplace due to its huge popularity.
Twentieth Century Fireplaces
Following the Victorians, fireplace design changed quite radically. Initially, the Edwardian period saw greater use of tiled surfaces on the fireplace, until tiles replaced the cast iron entirely. Artist William Morris was a great proponent of the tiled fireplace, as many of his designs were used on fireplace tiling nationwide.
Following the tiled fireplace movement, there was also a revival of medieval fireplace trends with fireplace hoods making a return, as well as inglenooks and minimal ornamentation around the sides focusing on natural themes.
Those talented enough to continue making a profit from iron fireplaces were given a different calling when World War I dawned, and as a result, very few of these fireplaces were installed after this time. Instead, vitreous enamelling became the norm and the traditional black fireplace vanished almost completely.
The mass production techniques that followed World War I gave Art Deco the boost it needed to overtake interior design trends everywhere and so geometric patterns came into fashion quite heavily. Traditional fireplace materials were used in new and exciting ways; lacquered wood with clean edges, reflective chrome surfaces, or tiles that were simpler than their predecessors but succeeded in creating a sense of elegance for the fireplace overall.
Contemporary Fireplaces
A contemporary fireplace lives in the age of the post-modern and the post-post-modern, meaning that a contemporary fireplace might combine a handful of references to history's greatest fireplace designs to create an effect that is unique. Overall, the best way to achieve the perfect fireplace or fire for you is to invest in a bespoke fireplace installation. Whatever the style of your home, we can help you to understand how and where you can create the fireplace of your dreams.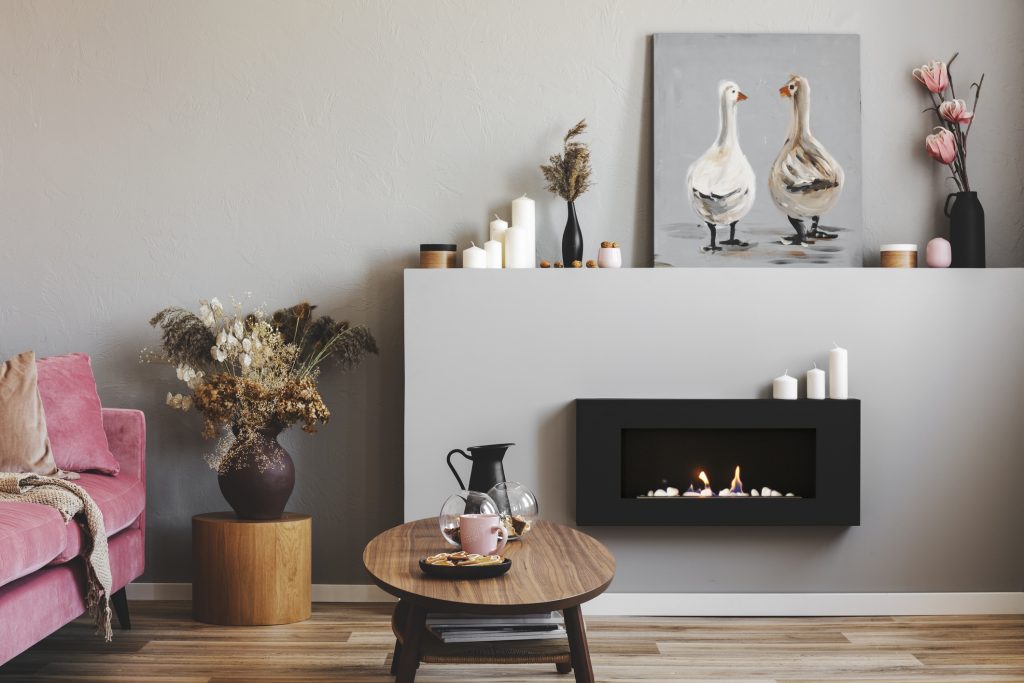 If you are in the process of planning a renovation and are considering installing a fire into your property, please speak with us as soon as possible. It is very important that you understand what you will need for a fireplace before you begin to draw up any plans with your builders.
We hope to see you at our showroom sometime soon.
Get in Touch with Real Flame for more Advice and Information