There's nothing quite as homely as settling down in front of the fire during the festive period. In fact, it used to be a tradition in Britain that families and friends would gather around the fireplace to tell ghost stories during the Christmas period – but there's little to be afraid of with our fireplaces. In this blog, we're going to share some tips and safe designs to complement our range of fires.
Mantelpiece Tips
The mantelpiece is undoubtedly the focus of all fireplace Christmas design; it's the safest place to decorate – being a way away from the fire itself – and can frame the fire beautifully if done well. For many people, simply draping a bough along it will be enough to create an atmosphere of Christmas, but for others the bushy fabric leaves might feel a little heavy in comparison to the rest of the room.
Great interior design is all about balance, and the same can be said for a great festive fireplace; your fireplace decorations should complement the rest of your room. You will be the one appreciating your decorating the most, not your guests, so decorate for yourself and be alternative if that's what you enjoy.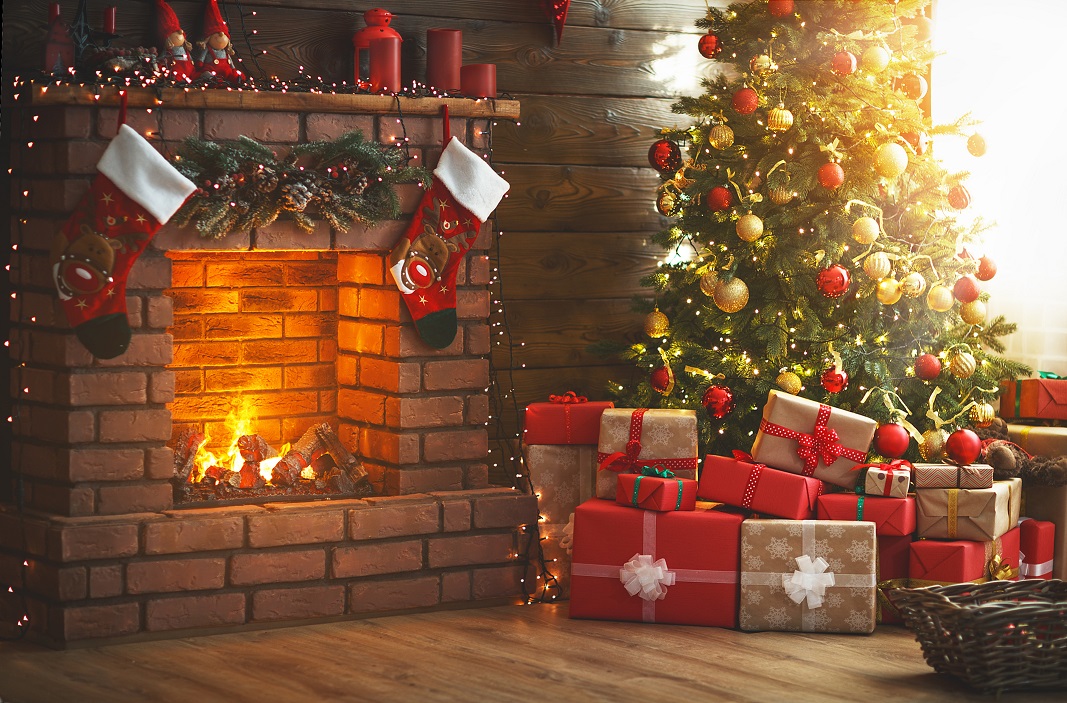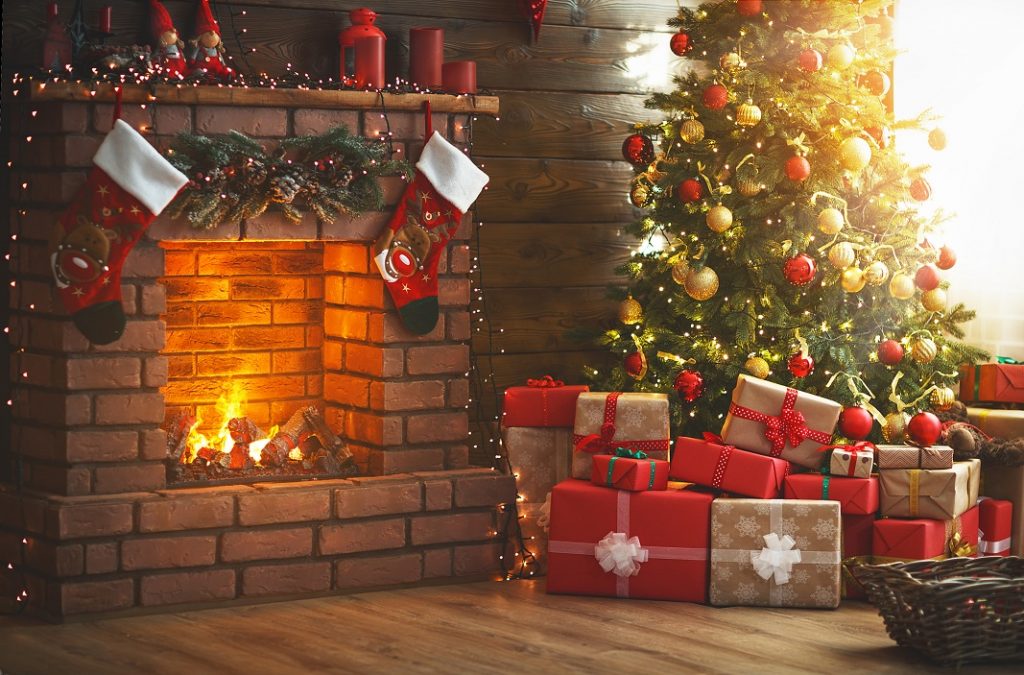 If you have young children, then you have good reason to go all out to make Christmas magical for them. The following image displays a beautiful scene with a snowy rug and beautiful lights. Sometimes it's about making the area directly surrounding your fireplace comfortable to encourage your guests and visitors to curl up by the fire and feel comfortable.
Of course, you wouldn't have real candles strewn about the floor for your children, but there are plenty of electronic candles that you can buy to mimic this look.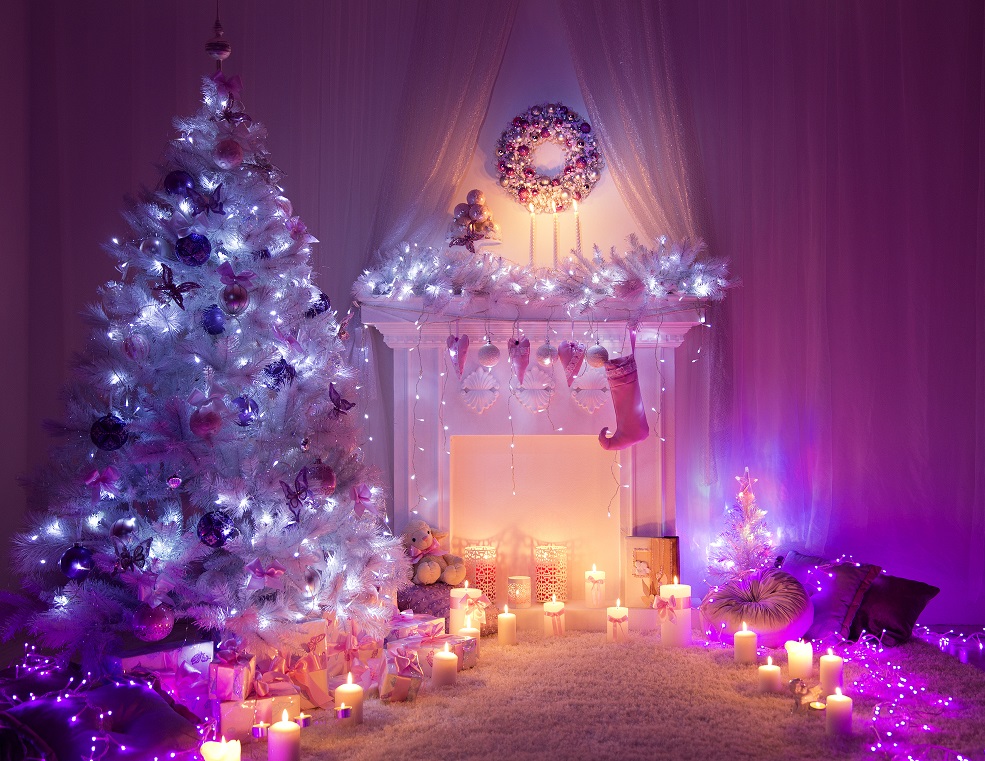 The Front of the Fireplace
The front of the fireplace is also an important place for decoration. If you have pets, you might want to leave this space free if you enjoy watching your animal sleep by the fire. Alternatively, here are some designs that might inspire you:
The minimalistic silvery decoration of this fireplace encourages individuals to read by the fire; perfect for Christmas story telling.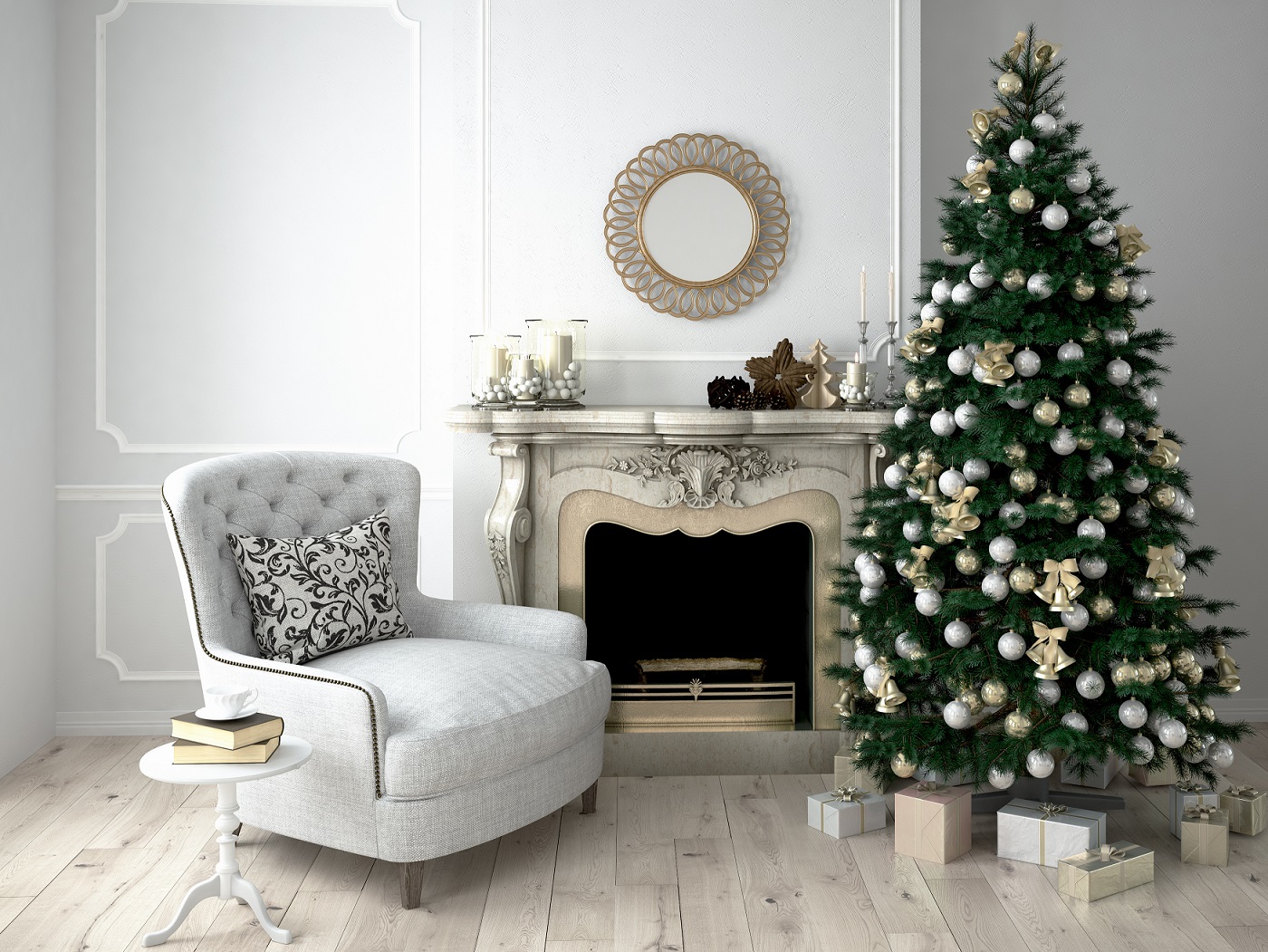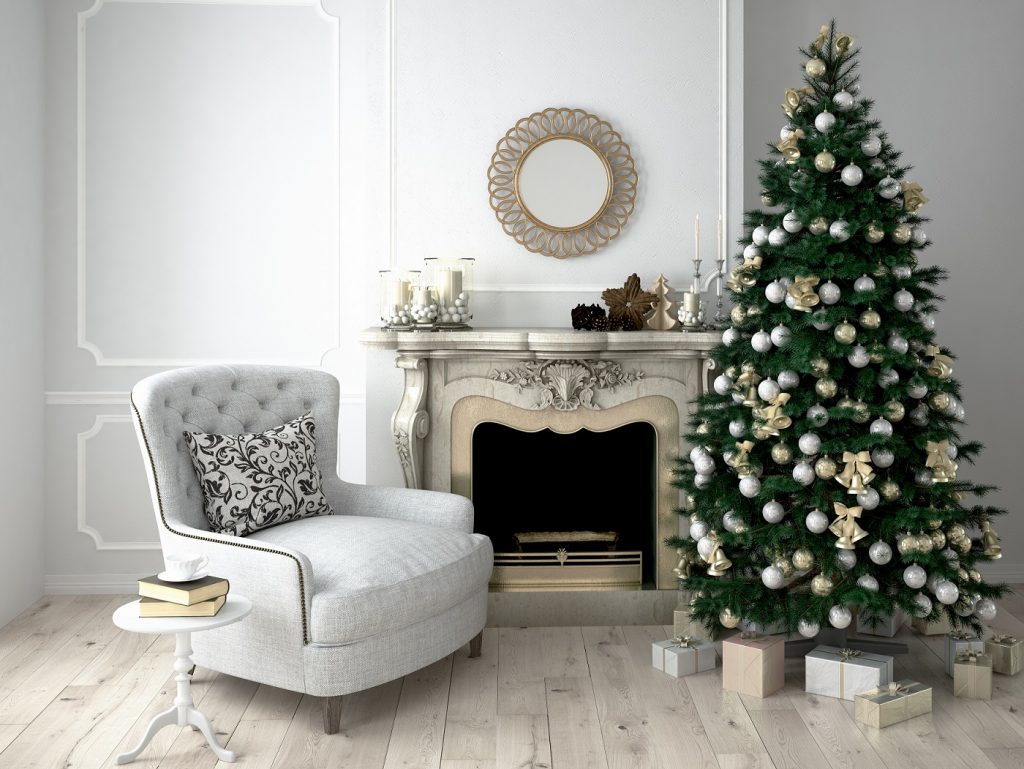 The design below mimics the functionality of the previous design by encouraging people to sit close to the fire with a good view of the beautiful Christmas tree, but the overall design feels a lot warmer due to the use of gold and red, rather than cold silvery colours.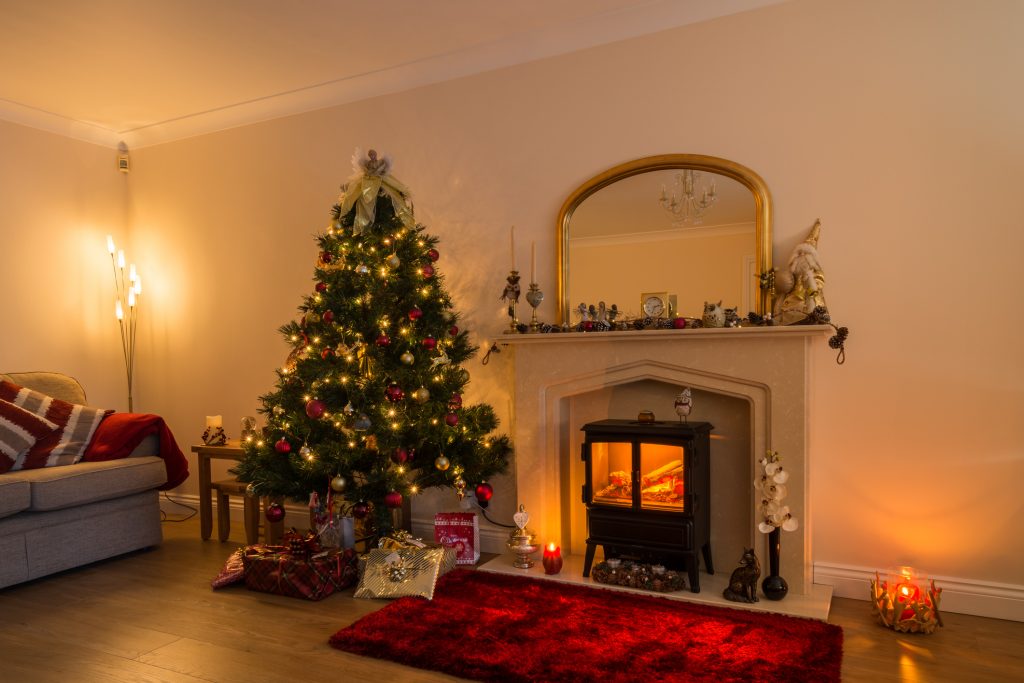 If you have children, you may want to dissuade them from getting too close to the hot surfaces. The design below uses a Christmas bough and a line of decoration to stop children from venturing too close.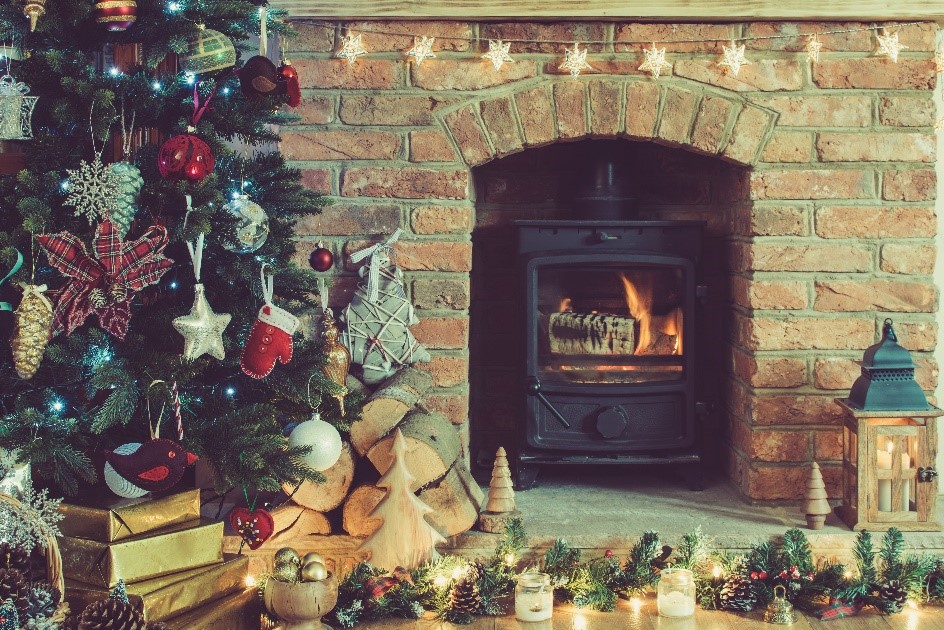 Getting a Great Guard
If you have either children or pets, you may want to consider getting a guard to protect your family from the fire throughout the festive period. You may also want to consider getting a routine fire-safety check, but we can't guarantee that inquisitive children or pets won't try to touch the fire whilst it's on.
For this reason, you should use a guard to ensure that there are no accidents, but fire guards come in all shapes and sizes so you can be sure to find one that matches your interior design, or even something that you might be able to inject a little Christmas feeling into.
Some ideas for making your fire guard a little more Christmassy (and thus to distract any children from touching the fireplace itself) are to find some festive magnets to stick onto the guard. You could also attach some little jingle bells that are in-keeping with your colour scheme this year. We sell fireguards in plenty of styles so you will be sure to find one that will suit your home.
Attaching jingle bells to your fire guard also functions as an extra safety precaution, as you'll be able to hear if your child is getting too close to the fire by the sound of the bells. It's an idea that is both functional and festive.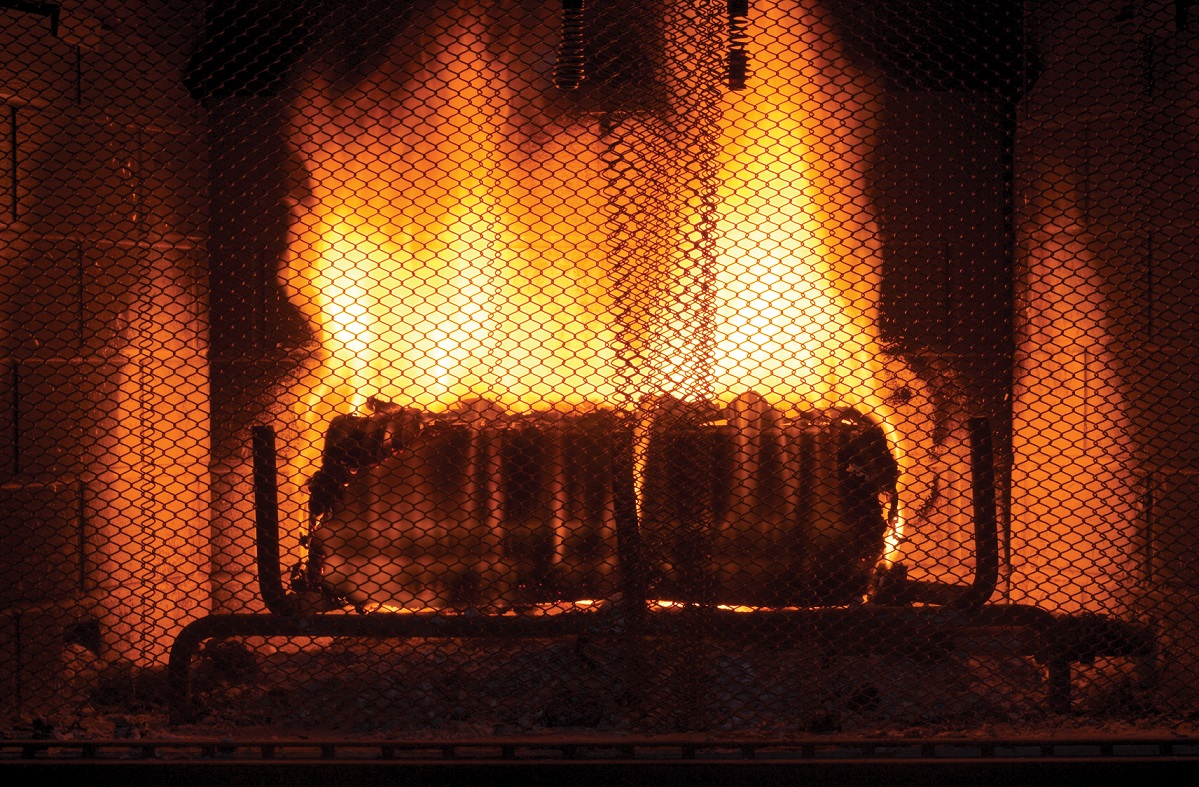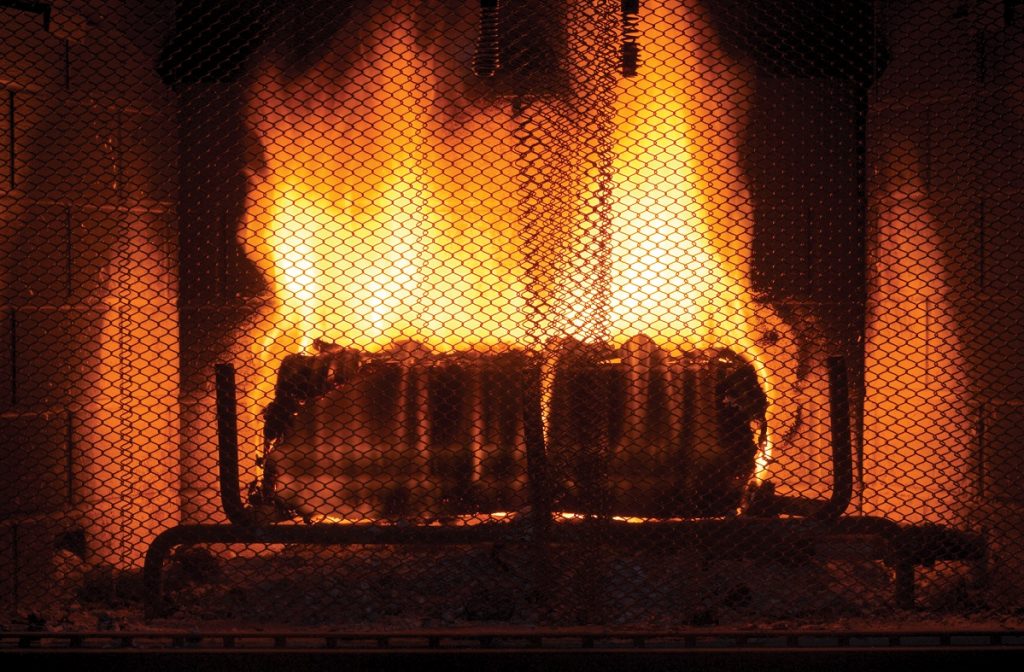 Keeping the right tools to use with your fire will enable you to practice better fire safety over the Christmas period. We sell companion sets for fires which include tongs, pokers, brushes and pans – all with ample reach to keep your hands away from the fire. Much like our fireguards, we stock sets of various designs and influences to help you find the perfect fit for your home. If this is your first fireplace installation, you may be interested in purchasing other accessories to accompany it.
If you're in need of a bespoke fireplace installation to make your Christmas truly special this year, you should speak to us for fireplaces in London. We offer fireplaces with a range of fuel types, including electric fires, gas stoves, bio ethanol fires and multifuel fires. Visit our gallery to view some of our fantastic fireplace installations.
Get in Touch with Real Flame for more Advice and Information