As the winter season is edging closer, more of us are getting into the habit and routine of using our fireplace appliance to spread warmth throughout your building. Whether it's for commercial or domestic use, minimalist fireplaces are a great addition to any building.
Minimalist fireplaces offer numerous qualities to your setting and, if you're looking for high-quality designs, here at Real Flame we want to give some great inspiration for your minimalist fireplace.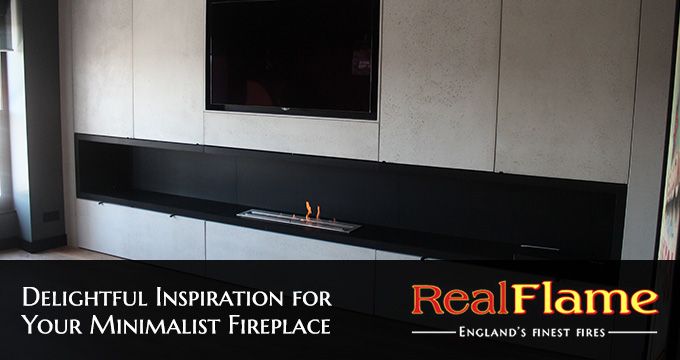 Qualities of a Minimalist Fireplace
Why do people opt for minimalist fireplaces? One of the great benefits that they provide is the luxury and elegance associated with having a fireplace, without compromising any of the available space in the room.
Minimalist fireplaces are ideal for homes or buildings which lack the space for a fireplace, and for those wanting to save space in a room, a minimalist fire helps achieve this.
We offer two options in our minimalist fire range:
Modern Multi-Functional Design
This is a great idea for a built-in design, as it becomes part of the wall. By incorporating a multi-functional storage unit, it is able to contrast its colour to the rest of the area, and this low-level hearth adds a beautiful and unique dimension and feature to the room.
A Suspended Gas Fire
This stunning and elegant fireplace portrays a luxury vibe to any room it features in. This modern gas fire provides a homely, cosy warmth to the whole area, while additionally being a brilliant centre-piece. It also allows the light given off the by the fire to easily flow all throughout the room.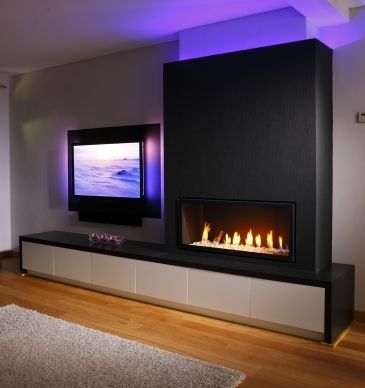 A Suspended Line-Fire
A suspended line-fire is a brilliant representation of a luxury fireplace at its finest. The beauty this design brings is represented at the push of a button, as the fire is ignited and reveals its stunning flames. The floating canopy of the design allows the open flames to be viewed from all aspects. This is a breath-taking design for any large open space, and it creates a stunning focal feature for the room.
An Efficient Space Divider
If you're looking for a contemporary gas fire, an efficient space divider is one that can be viewed from all sides of a room. The flames from the fire also create a pleasing ambiance without being too empowering, which can be highly beneficial and comforting for many. A three-sided line is the perfect way of dividing up a space whilst incorporating an exquisite feature.
Here at Real Flame, our minimalist fire range is perfect for the modern home and to bring eye-catching elegance, unbeatable quality, and unparalleled style. We have been providing fireplaces and fireplace installation in London to our consumers for many years.
If you would like to find out more about our products and services, please do not hesitate to get in touch with a member of our team today by calling 020 7731 5025, or emailing sales@realflame.co.uk, and we will be happy to help.