Picture this, it's Christmas Day and the whole family are at your house; you go to put your fire on for the first time this winter and then realise you haven't had any maintenance carried out on your fire for well over a year. The dilemma you are faced with is the stuff of nightmares: do you light up the fire and risk potential safety risks, or suffer the wrath of your family complaining that they are spending their Christmas in the freezing cold?
The solution is simple: completely avoid both scenarios by preparing your fireplace for the trials and tribulations of Christmas day right now. Here's why it's so important to get your chimney serviced and swept ahead of the festive season.
Chimney Sweeping and Testing
It's vital that you get your chimney swept at least once a year, as it ensures that any soot, blockages and creosote is removed from your chimney lining. Having your chimney regularly swept and maintained means that it will be significantly safer to operate your fireplace in the winter months. If left, the build-up of creosote from the lining of your chimney can be extremely dangerous, as it is highly flammable.
When you call on one of our chimney sweeps, they will also check for any obstructions or blockages, which could be negatively affecting the health of your chimney. They will test the area for any leaks that could be allowing smoke to enter your home and will ensure there is no risk of dangerous gas emissions in your home, such as carbon monoxide. Once one of our fully qualified chimney sweeps has completed work on your chimney, they will fully test and certify your chimney is safe for use.
By hiring Real Flame to sweep and test your chimney this winter, you can rest assured that you can all crowd around a roaring fire come Christmas day.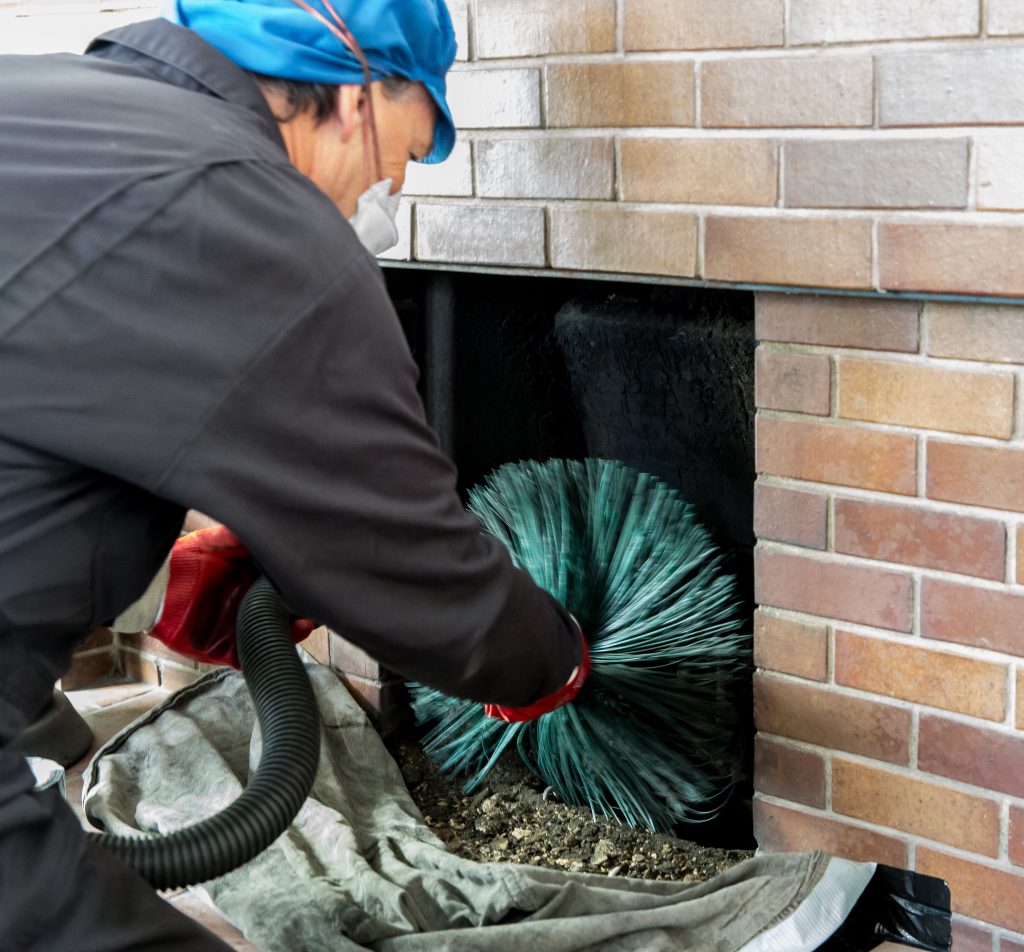 Servicing and Maintenance
Whether you have just had a fireplace newly installed in your home or one that hasn't been changed since your home was first built, it's always good to have your chimney and fireplace serviced regularly to identify any issues before they become more serious.
There doesn't always have to be a problem with your fire for you to have it serviced either; not only does it keep your chimney in great condition, but servicing also ensures that you are potentially able to nip any costly repairs in the bud. Regular maintenance will keep your fireplace looking and functioning like a new one, for a fraction of the price.
However, if you are experiencing any issues with your fire, servicing should be the first port of call to ensure there are no other issues with your fireplace before proceeding with any fixes. Our team of experienced technicians are able to spot any potential problems and advise you on the next steps you'll need to take.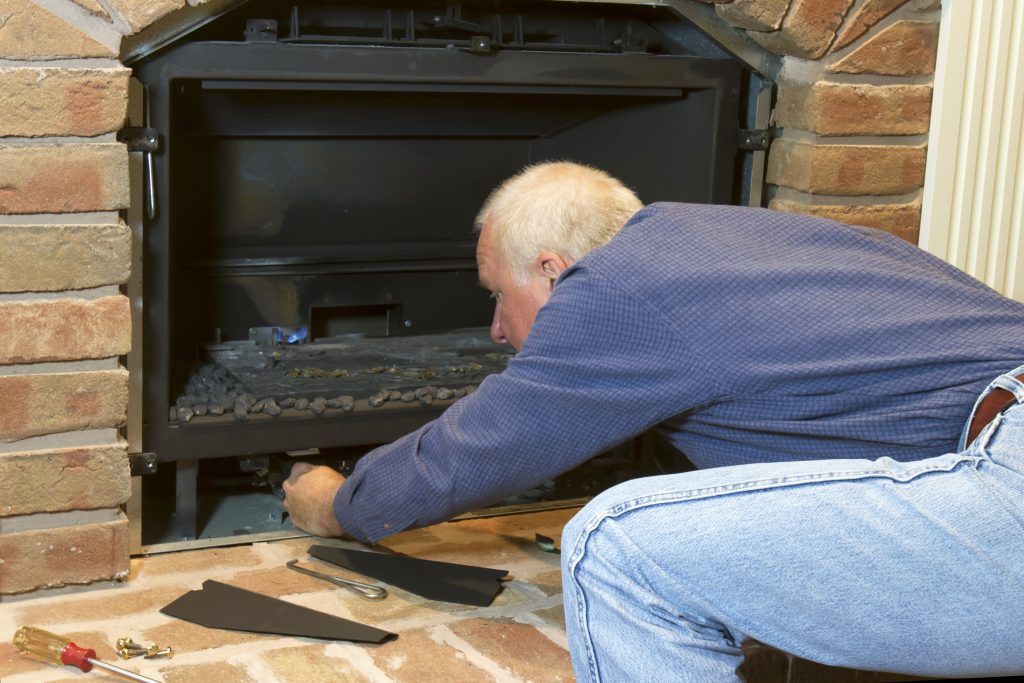 Fireplace Installations
If you are looking to install your perfect fireplace before the cold hits, we at Real Flame have you covered. We have completed a wide range of projects, from major installations for businesses across the capital right through to fireplace installation in private homes. You can rest assured that Real Flame has a fireplace to suit your needs and décor.
Depending on your preference, you could go for a more traditional fireplace to keep you warm this Christmas. For the more eco-conscious, you might be more drawn to our stunning range of eco-friendly bio-ethanol fires from GlammFire, giving your home a stylish, portable burner that requires no chimney or flue.
We even have experience working with some fairly awkward chimneys in terms of flue placement and pride ourselves on our bespoke fireplace installation services.
Feel free to check out our case studies to find out more about the work we have carried out for previous clients.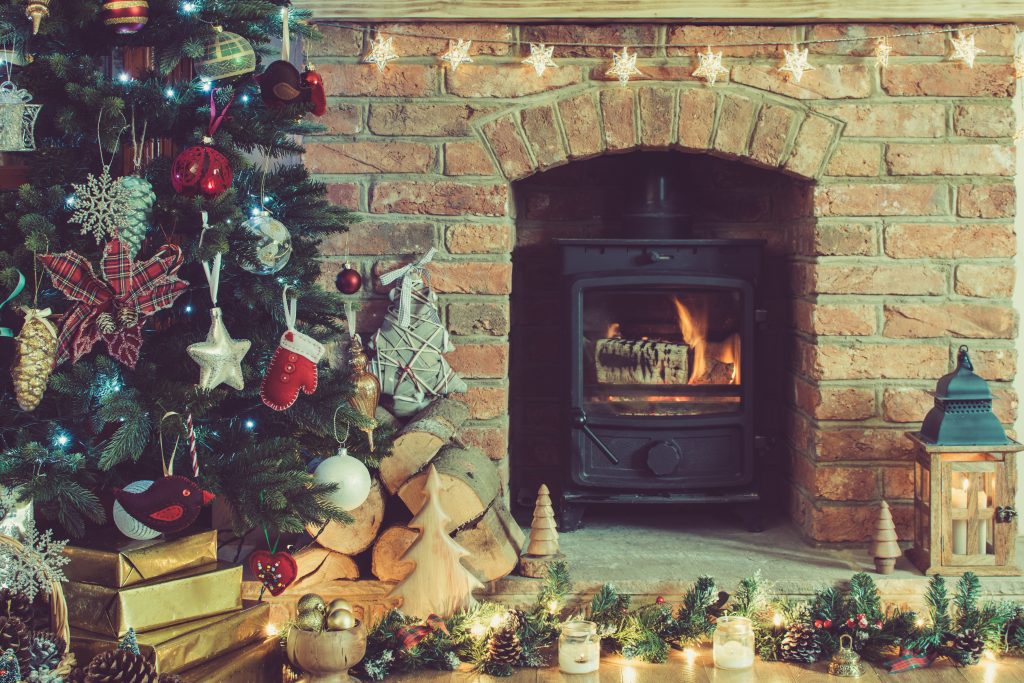 Here at Real Flame, we have been providing a whole host of high-quality services to our clients, including fireplace installation in London since 1974. Our team of experienced specialists are always on hand to ensure our customers are given the very best service, ensuring your fire is fighting-fit come this Christmas.
Get in Touch with Real Flame for more Advice and Information