In recent years the popularity of gas fires has soared to new heights. With a whole host of sleek gas fire designs hitting the marketplace, now is the time to buy your very own gas burner.
While there is definitely a gas fire revolution taking place before our very eyes, just where did this marvel of engineering originate from? In this article, we will answer that question by exploring the evolution of gas fires.
Gas Fire Beginnings
Gas fires first became available to a commercial market in the 1850s, but sales of the product were slow, as there were several safety concerns with the product. Sales started to pick up slightly from the mid-1890s, as people started to see gas fires as a viable alternative to wood burning fires due to their efficiency and cleanliness. Traditional wood burning fires created a huge amount of ash and smoke, which at the time was extremely difficult to manage and clean.
Whilst gas fires didn't immediately take off, many people began to see the benefits they brought to the home and started to switch out traditional wood burning and coal burning fires for gas fires. Despite the increase in sales, many people remained sceptical about the use of gas fires, as they were still not perceived as the safest heating solution on the market.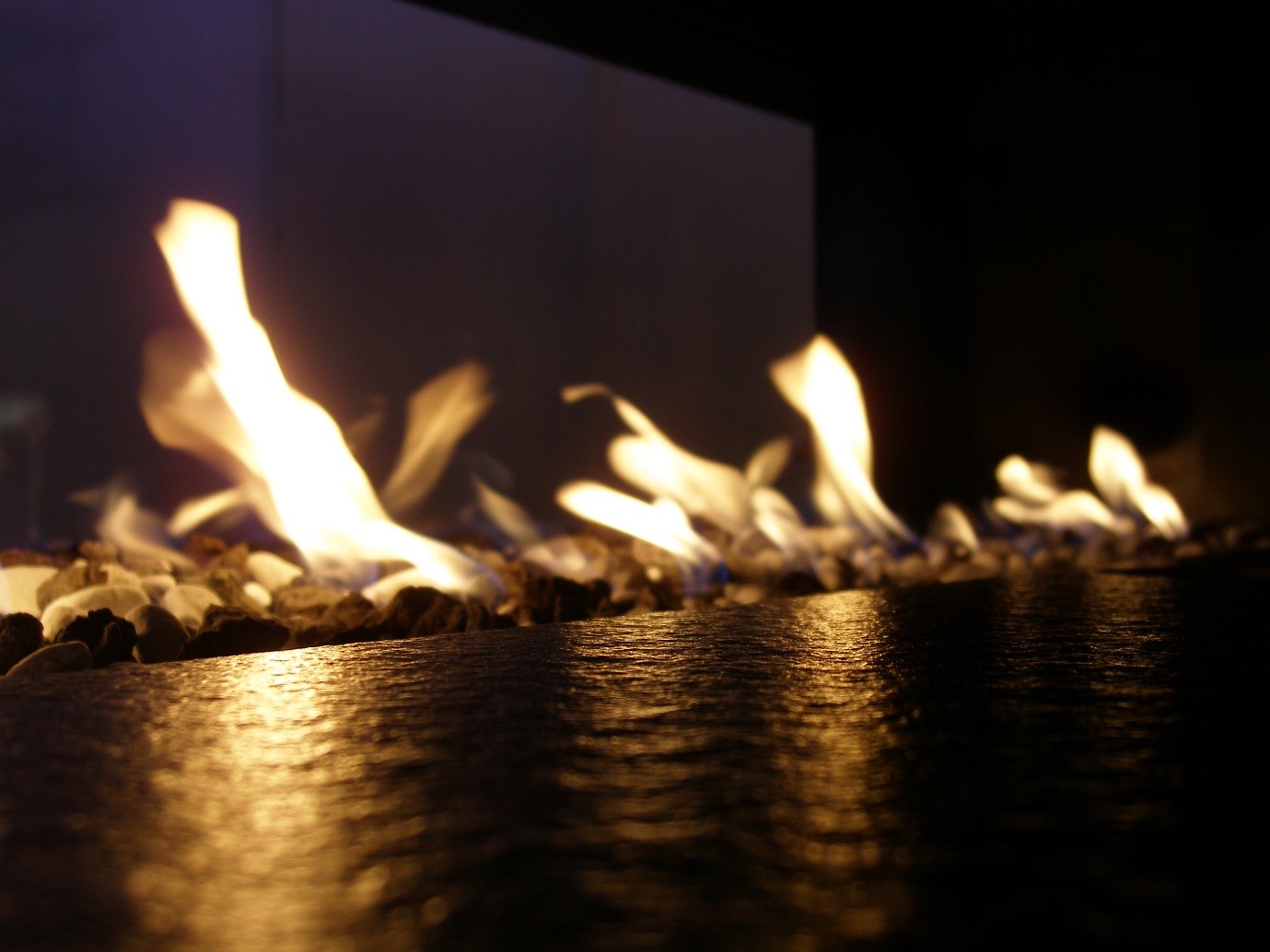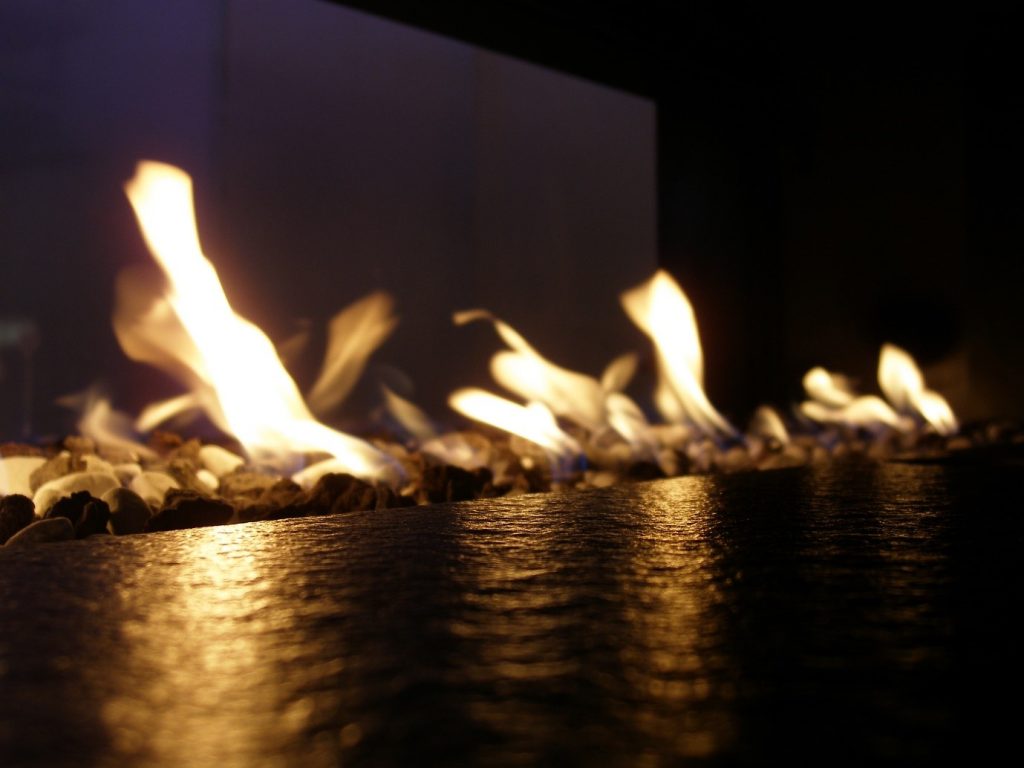 Gas Fires Surge in the 1950s
It wasn't until the 1950s that gas fire sales really took off, thanks to the introduction of the Clean Air Act of 1956; the act restricted the use of solid fuel in dense urban areas due to several deadly smog's engulfing whole neighbourhoods in the years leading up to the introduction of the legislation.
The Clean Air Act coincided with the introduction of convector gas fires in the 50s; this drove sales of the product to levels that hadn't been seen previously. Convector fires were an instant hit due to their traditional aesthetic combined with an unrivalled efficiency and vastly improved safety features. With many of the safety questions surrounding gas fires being answered by the introduction of convector gas fires, many homeowners were drawn to the energy cost savings gas fires presented over traditional forms of heating.
Despite the undoubted energy savings that were to be had from making the switch to gas fires, the main sticking point for many homeowners in years gone by was the overall price of gas fires. The cost of the gas fire, along with installation was substantially more when compared to the traditional wood burning, or coal burning fire.
In today's market, however, gas fires have dropped in price considerably, thanks to advancements in technology.
Our Range of Gas Fires
Our range of stylish gas stoves are fantastic, if you're looking to create the illusion of a traditional wood-burning stove whilst maintaining the efficiency and environmental benefit that a gas burning fire brings.
Take for example the ultra-modern Riva Vision Gas Stove; this particular burner has extremely realistic flames and boasts a fantastic energy efficiency rating of 78% – 82%. The burner even comes with its very own remote control option, so if you're looking for the very latest in gas fire technology, this model is a must-have.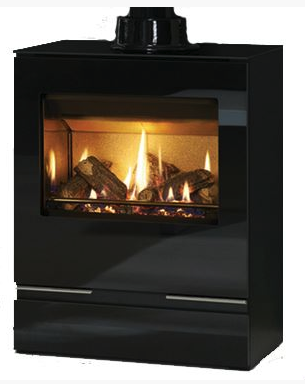 We also stock a fantastic range of convector gas fires, coming in a stunning glass-fronted option, or a traditional open effect version. The Vitesse combines a contemporary aesthetic with an efficient burner fit to grace any room in your home.
Capable of seamlessly fitting into any décor, this gas burner comes with a whole host of finish options; from a two-tone modern trim right through to a gun metal contemporary trim, this fire really does cover all bases.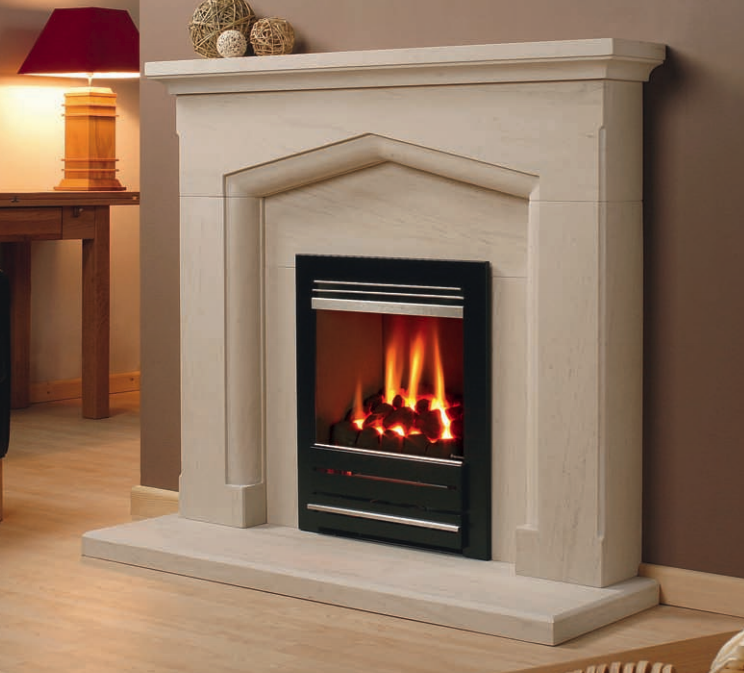 If you are looking to purchase gas fires in London, look no further than Real Flame. With over 40 years' experience in the industry, we are proud to be one of Europe's largest retailers of Gas Log and Gas Coal fires.
Get in Touch with Real Flame for more Advice and Information