With Christmas Day fast approaching, the team here at Real Flame have been reflecting on what has been a fantastic year for us as a business.
We also discussed the important role that the fireplace plays during the festive period and how it has become so iconic over the years – from being the way Father Christmas traditionally enters the house to hanging stockings in anticipation of the big day.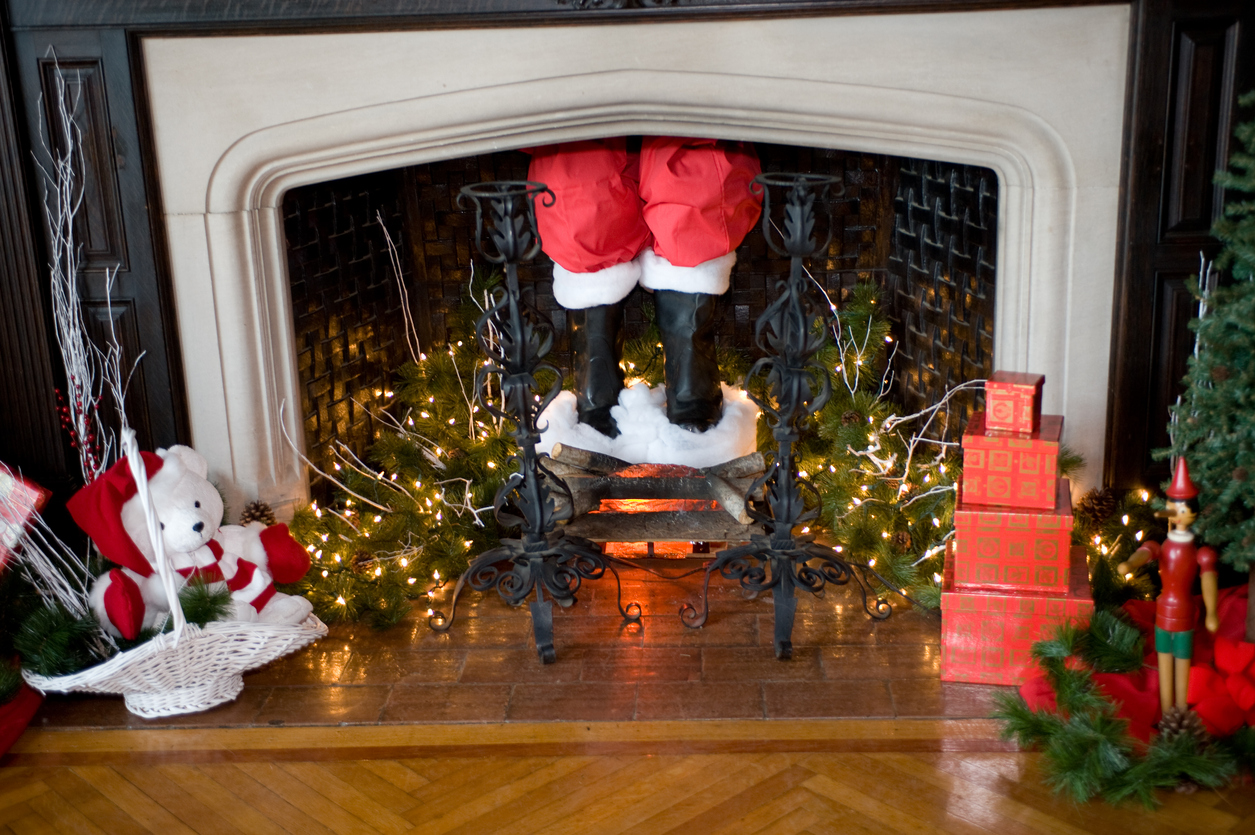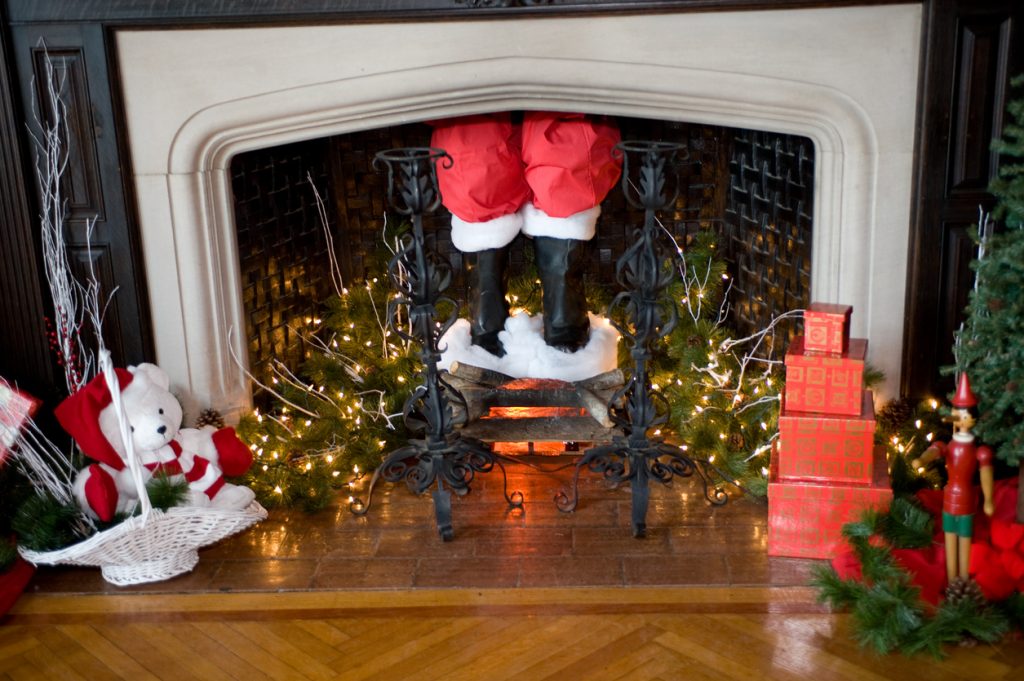 Of course, as a company who installs luxury fires and fireplaces in London regularly, we believe that the fireplace is the focal part of a room at any time of year. But even we have to agree that there is something extra magical about them at this time of year…
But has this always been the case?
Hanging Stockings on the Fireplace
Stockings have been hung on and near the fireplace for as far back as the early 1800s (see the famous poem Twas the Night Before Christmas for reference) and are seen as being an essential part of Christmas traditions in both the UK and over in the USA.
This is said to have originated from Saint Nicholas and one of the many tales surrounding him. One refers to three sisters who had no money and were therefore unable to marry. Saint Nicholas is said to have taken pity on the girls, leaving each of them with a gift of gold coins.
He did this by sending them down the chimney; one of the gifts accidently fell into a pair of shoes hanging from the hearth, whilst another landed inside a pair of stockings that had been left out to dry. Wanting to remain anonymous, he disappeared before the three sisters awoke.
As the story of what Nicholas did spread from person to person, more families started to put gifts into stockings to mimic this good deed.
Over the years this has transformed; people now hang personalised or carefully decorated stockings on their fireplace throughout December, awaiting gifts to be placed in there come Christmas Eve.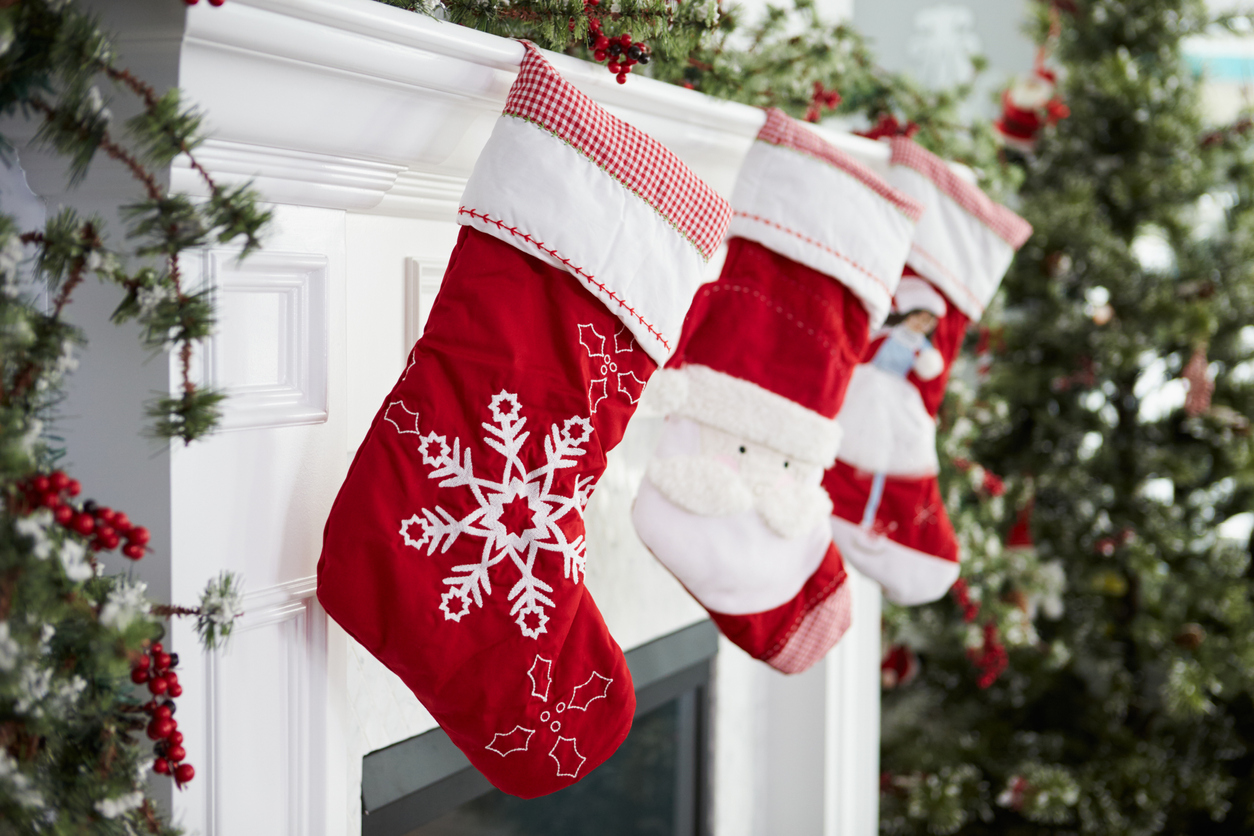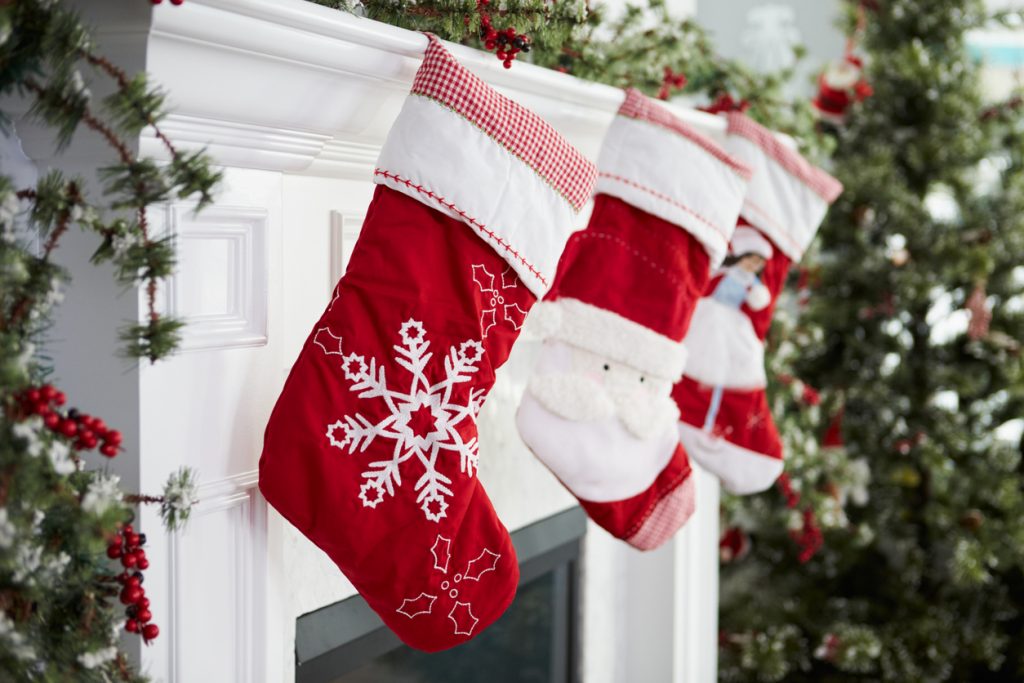 The idea of Father Christmas delivering gifts by coming down the chimney was also crafted from this same story and is still something that parents tell their young children today.
Decorating the Fireplace
With the fireplace playing such an important role at Christmas, it's not surprising that it's become an extension of festive decorations, with many people putting a lot of time into making it a focal point of their Christmas décor.
Nothing can make a home look more inviting and festive than a decorated mantle. Is there a more perfect way to enjoy a glass of mulled wine?
There are lots of different options available – here are just some of our favourites:
Light it up! Drape some pretty fairy lights across your mantle for a relaxing and romantic addition to your decorations.
Match your tree. Your tree might be the star attraction when it comes to Christmas decorations, but you can mimic this on your mantle to keep everything consistent. Hang tinsel, lights and creative ornaments, to give your tree a run for its money.
Hang a festive wreath. Less is sometimes more when it comes to Christmas designs, and we love the simplicity of just adding a wreath to your mantle for some extra pizazz.
And don't forget to hang your stockings!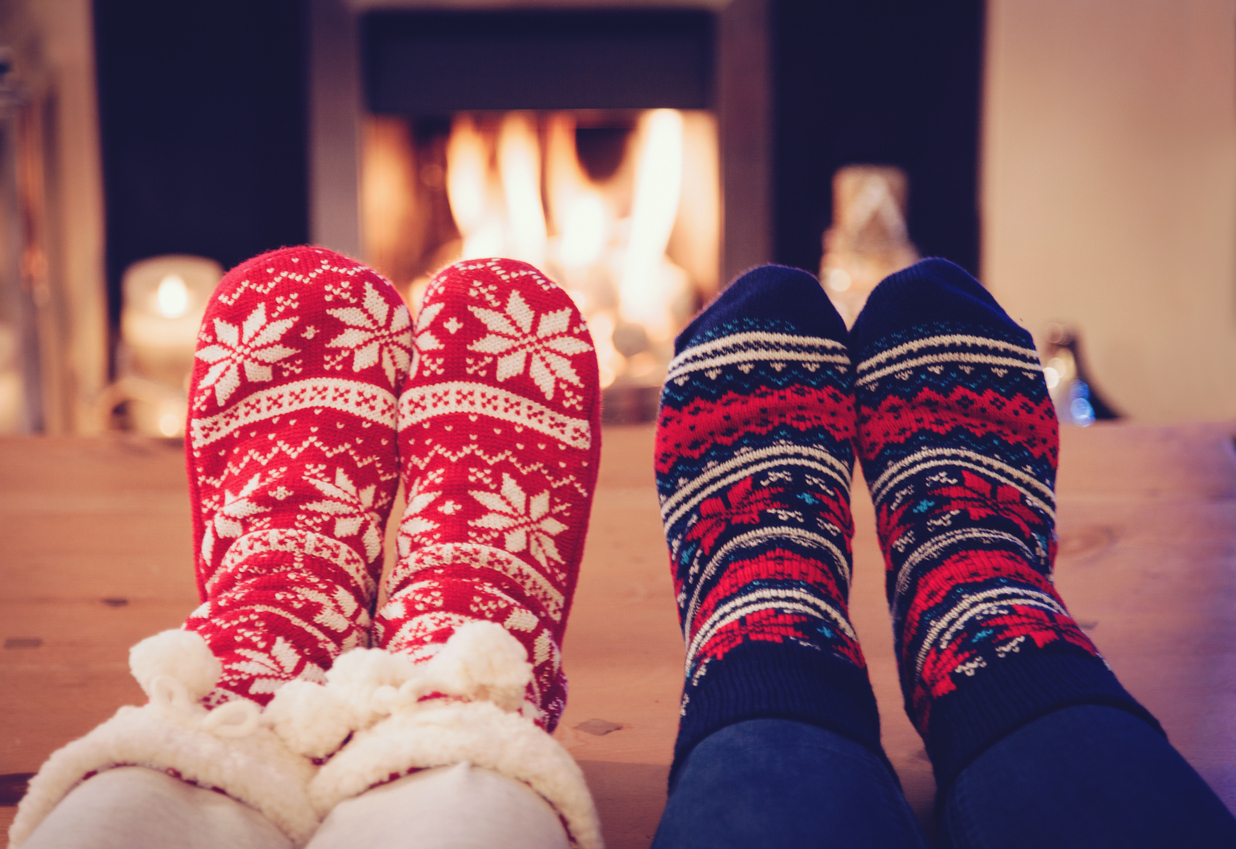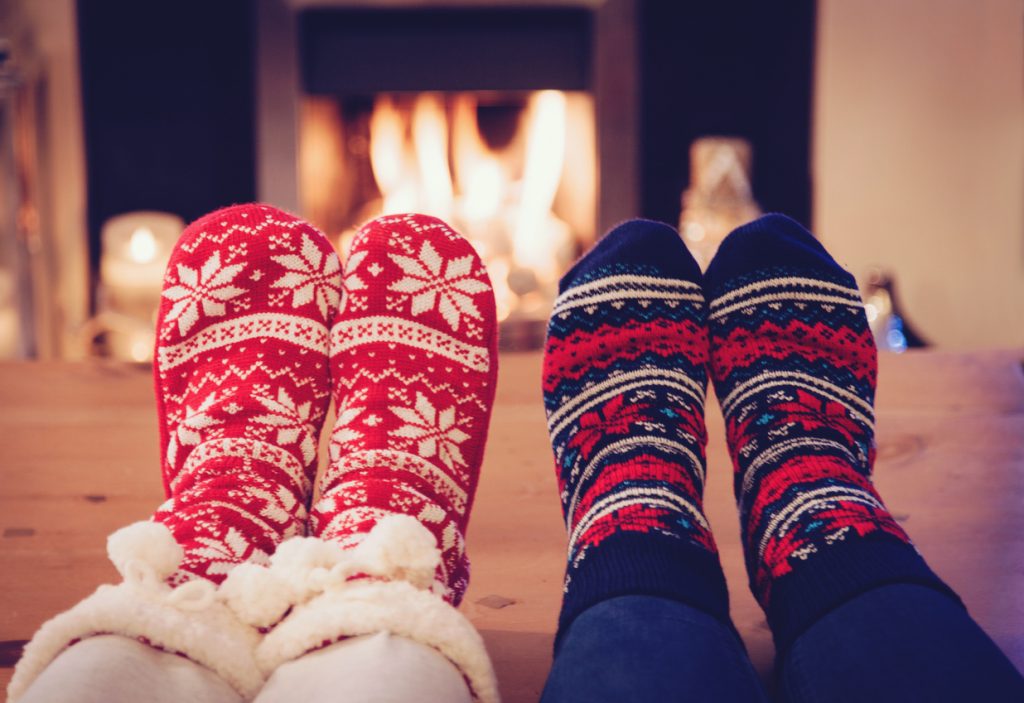 After a successful 2018 in which we have worked on some fantastic projects, such as The Ivy Bath Brasserie, we look forward to an even bigger 2019.
But until then, we would like to wish you all a Merry Christmas and Happy New Year. However you are spending the festive period, we hope you have a lovely time with your loved ones, and we look forward to welcoming you all back in the new year.
Get in Touch with Real Flame for more Advice and Information