The new year usually brings about a whole host of changes, from personal changes in how we live our lives day-to-day to new innovations that can shape a new way of working within an industry. Each year brings with it some pretty drastic changes in the way we furnish our homes; as one trend begins to be viewed as dated another upcoming trend bursts onto the scene. But is this the case in terms of fireplace designs?
In this article, we will take a look at what kind of fireplace trends you can expect to see throughout 2019, so you can keep your finger on the pulse of the very latest interior design trends.
Minimalist Fires
The trend of installing minimalist fireplaces into the home has gained a significant amount of popularity throughout 2018 and this looks set to continue into 2019. In years gone by, homeowners focused on elaborate and, in some cases, extravagant furnishings around the home, but in the last year, this interior decorating has completely shifted to a far more sparse, minimalistic look throughout the home.
We expect to see a continued rise in the popularity of minimalist fires throughout 2019, as more homeowners opt for a 'cleaner' aesthetic throughout their homes. We expect minimalist hole in the wall fires and the architectural fireplace to be among the most popular fireplace trends this year, thanks to their stunning, understated aesthetic.
Architectural fireplaces, in particular, look set to take off in 2019, thanks to their incredible aesthetic – any homeowners who are looking to make a real statement in their home with their fireplace will definitely need to consider investing in one of these. Combining engineering, design, and craftwork, these pieces of art create warmth and an unrivalled ambiance.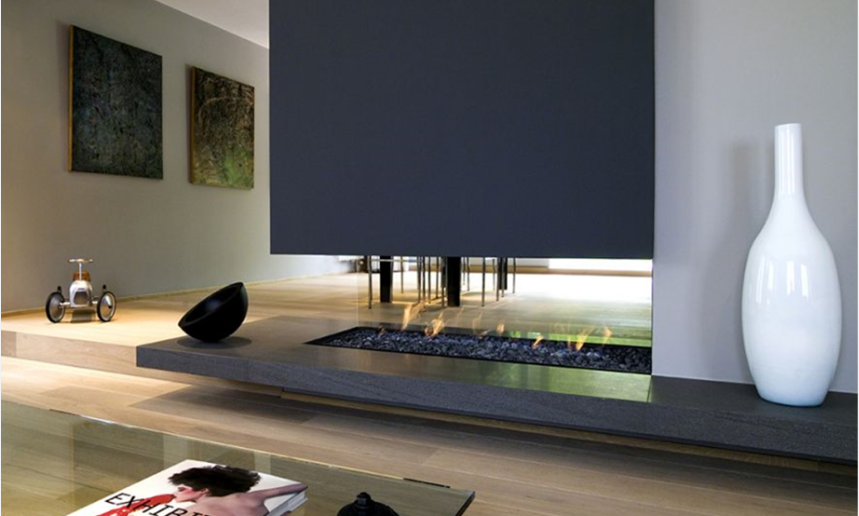 Electric Fires
Electric fireplaces have been a staple of homes throughout the country throughout the years, but this year looks set to see a surge in the number of people who opt to buy electric fireplaces.
Throughout 2018, many homeowners shifted their focus to low-maintenance appliances in the home, and electric fires are a perfect solution for anyone looking for a reliable fireplace. Electric fireplaces are extremely low maintenance and don't require servicing and still provide high performance year-round. Another benefit that will attract homeowners is the fact they are extremely easy to install in the home and don't require a chimney, as they are simply plugged into a standard plug socket.
Coming in a wide range of finishes and colours, electric real flame fires offer great flexibility for homeowners and can be incorporated into both classic and modern interiors. Here at Real Flame, we offer a fantastic range of electric fires in London which are sure to be in keeping with the very latest trends.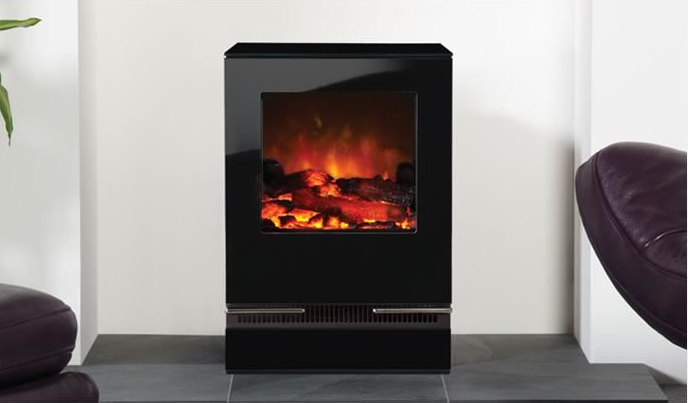 Outdoor Fires
Much like minimalist fires, outdoor gas fires gained a large amount of popularity in 2018 and this trend will continue to gain followers throughout 2019. One of the main reasons for the sharp upturn in the installation of outdoor fires in homes throughout the UK is brought about by homeowners wanting to make the most of their outdoor space throughout the year. Turning to an outdoor heating solution provides homeowners a back garden that they are able to use for relaxing in the evenings and even entertaining guests, throughout the year.
Whilst some have been installing outdoor fires into their homes, there has been a huge upturn in the number of businesses choosing to invest in outdoor fires as a focal point for their customers. Pubs and restaurants, in particular, have placed heavy emphasis on installing aesthetically pleasing outdoor fires in their outdoor dining and drinking areas, as many customers now prefer socialising in beer gardens, especially in the summer months of the year.
The team here at Real Flame recently carried out work at the Ivy Bath Brasserie to install a bespoke fireplace which provided an impressive flame image whilst also complimenting the design image of the restaurant's décor. You can view our case study on this particular project by clicking here.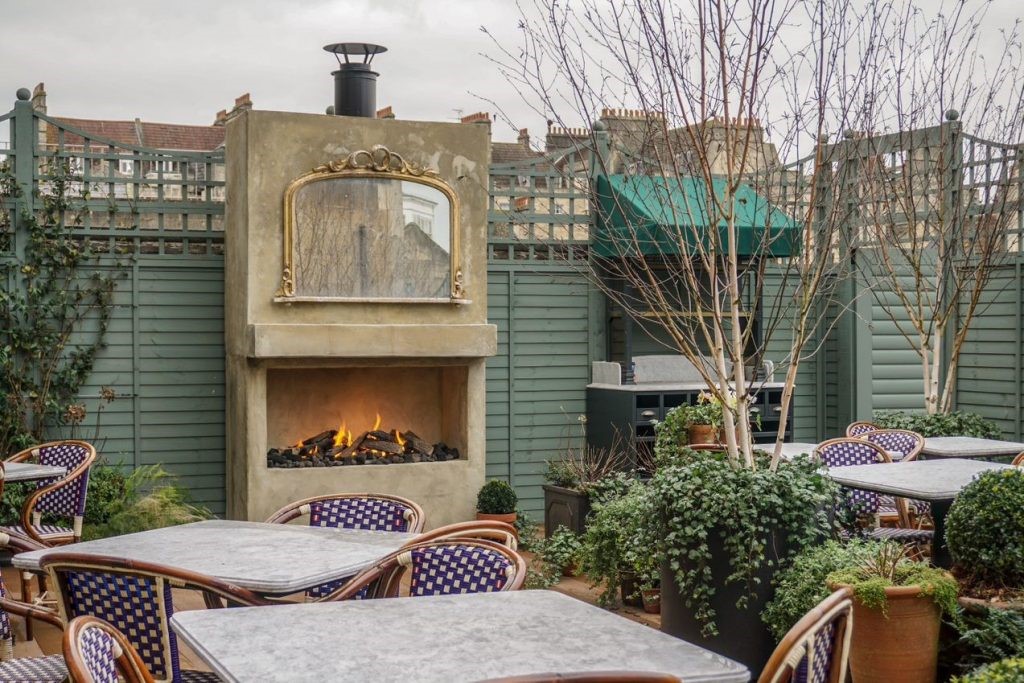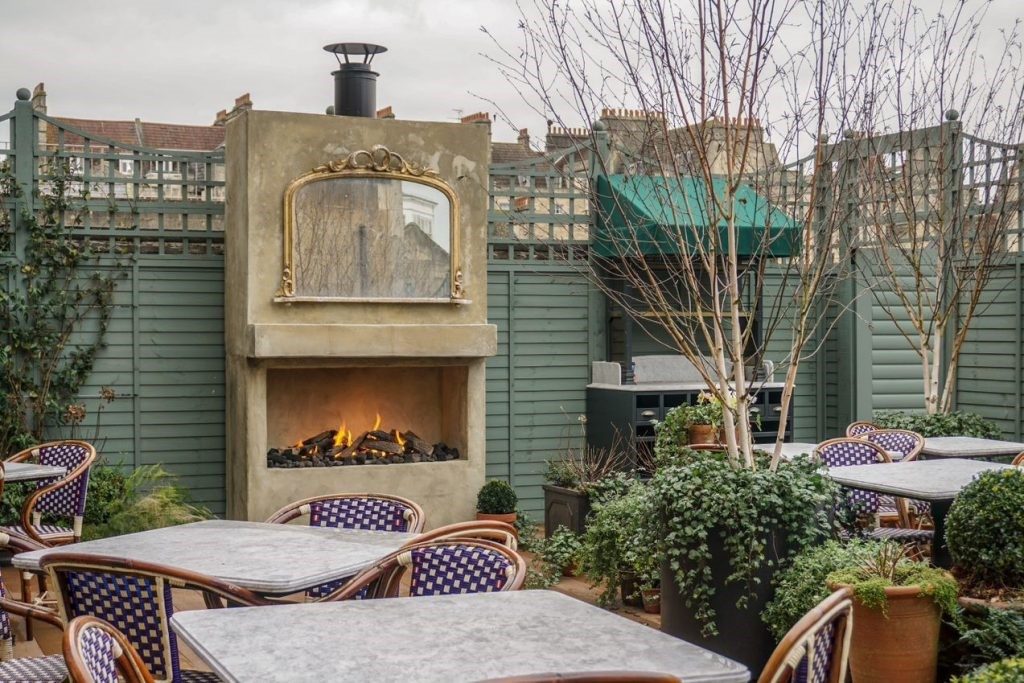 These are just some of the interior design trends we expect to see throughout 2019, but we are sure there will be plenty of new trends emerging in the coming months. You can rest assured that the team here at Real Flame will have their finger on the pulse of any up-and-coming fireplace trends to ensure we are able to offer you the very latest in fireplace technology.
Get in Touch with Real Flame for more Advice and Information