Sometimes a room can seem like its missing something, but you can't quite put your finger on what that piece of the puzzle is. Is it an accessory? Is it perhaps a piece of furniture? Maybe it's the colour scheme which didn't quite go with the room?
One way to enhance any décor is with a statement piece – and the ideal modern décor announcement that you are looking for could be a bioethanol burner. With modern designs becoming increasingly innovative, futuristic and enticing, the rules for interior design have changed dramatically. From your living room to your hallway and even your bedroom, a forward-thinking solution to transforming your décor dreams could be through the power of an intricately designed and positioned fire. Want to know how to amp up the volume of your interior design ideas?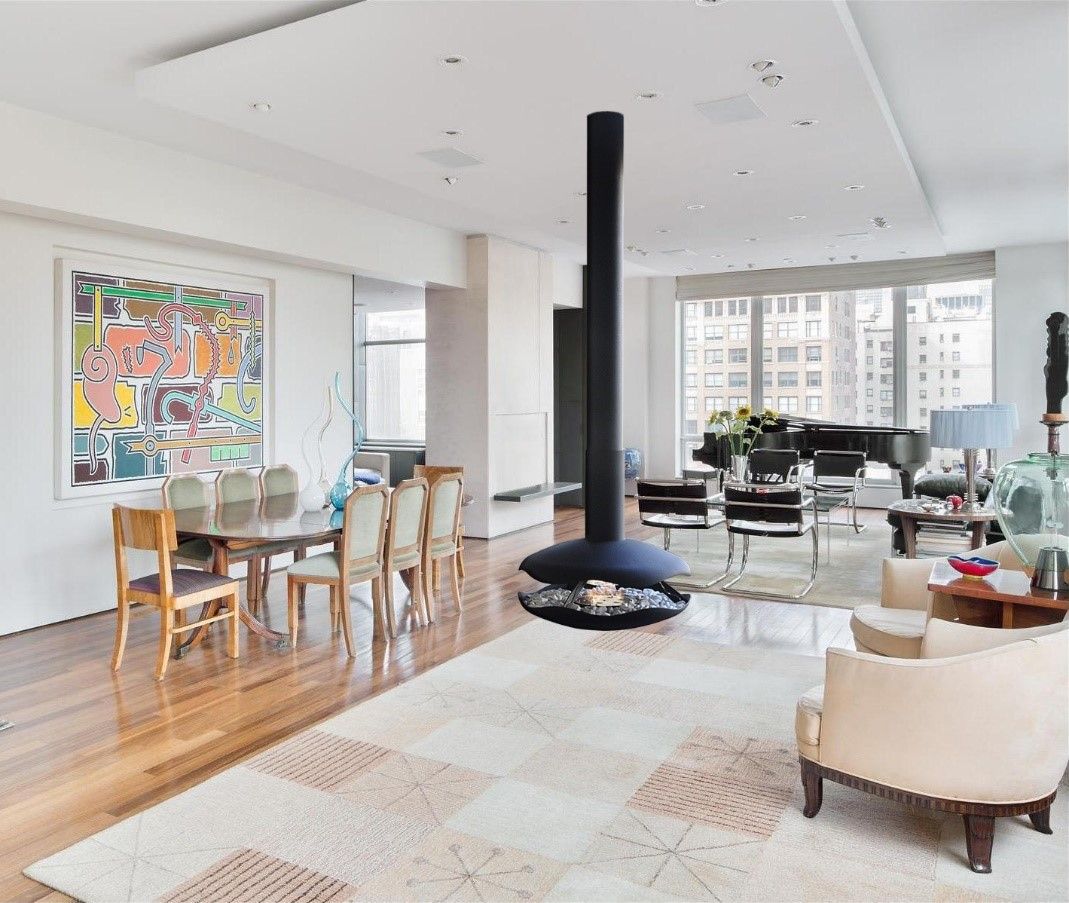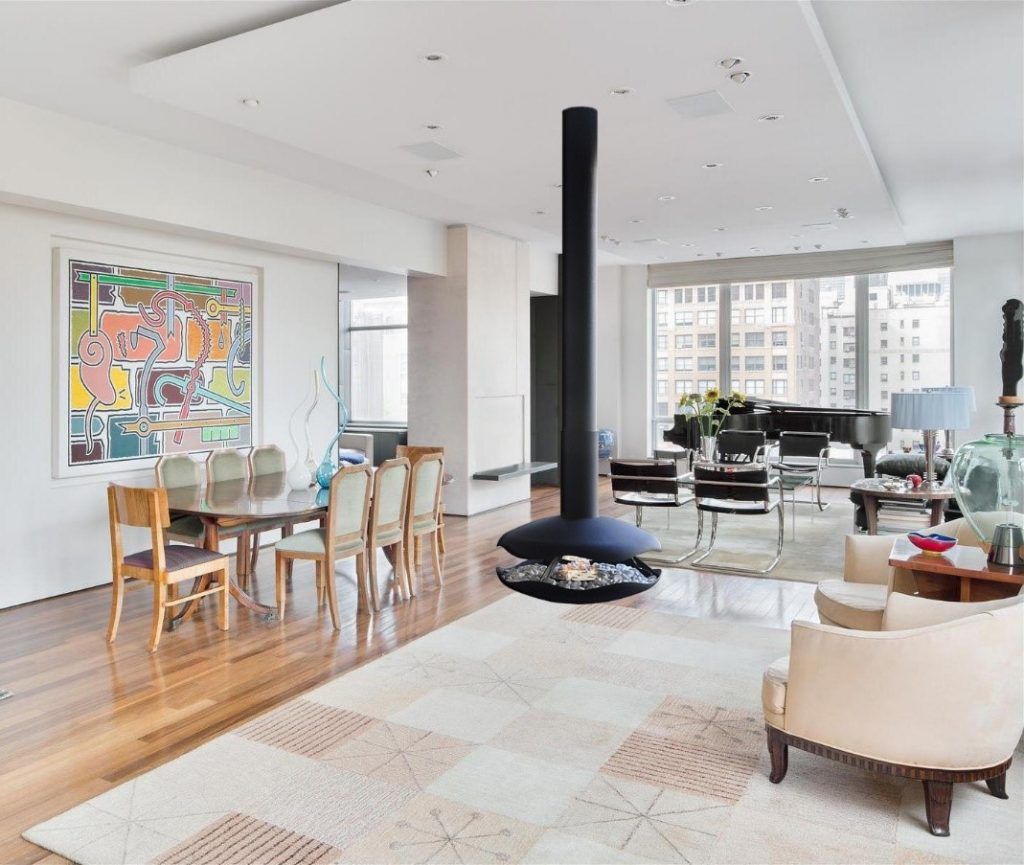 Luxury Living Rooms
Your living room needs to be a place of tranquillity and relaxation. After a long day, all you want to do is be able to forget about what the day troubled you with and take a deep breath. This means you need a space which embraces a calm ambience but also oozes style – your personal style of course.
A fire in this space can be the warming aesthetic to create the calm amongst an otherwise flamboyant décor – and there's nothing wrong with that.
This year's trends within fashion and interior design are flaunting bright bold colours and these shouldn't intimidate any designer or homeowner looking for something special. We are seeing vibrant purples, blues and even pinks making their way into our homes.
A classy bioethanol burner from GlammFire amongst this, however, can – at the click of a button – transform the space from maximalism and eccentricity to the perfect space after a long day. Colour blocking or utilising a feature wall can set out a clearly defined space, making an ideal positioning for your stylish burner to hang.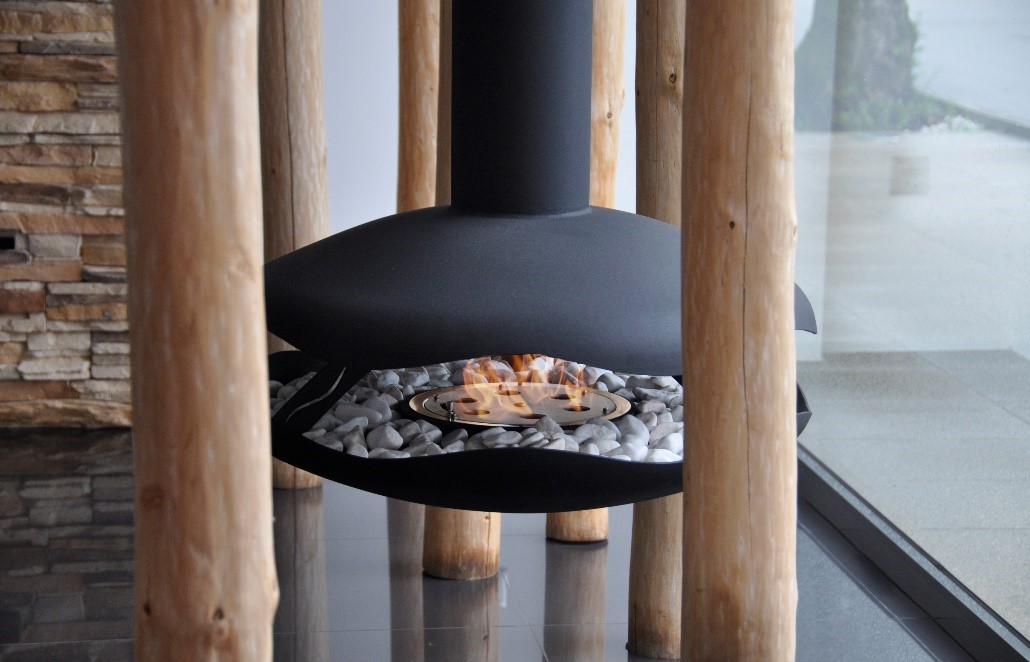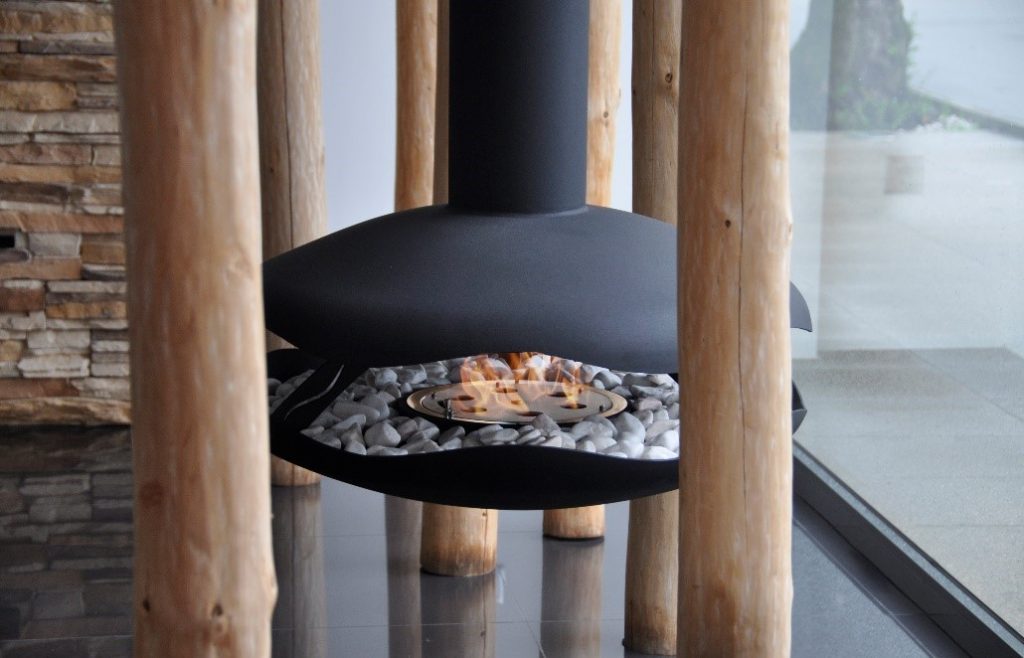 If the thought of using bold colours is daunting, then have no fear because black is back – even more so, matt black accents. Many interior designers will say that black is not a colour to dominate an interiors scheme, but by using subtle accessories and supporting acts of furniture you can, in fact, create an alluring space and a real statement at the same time.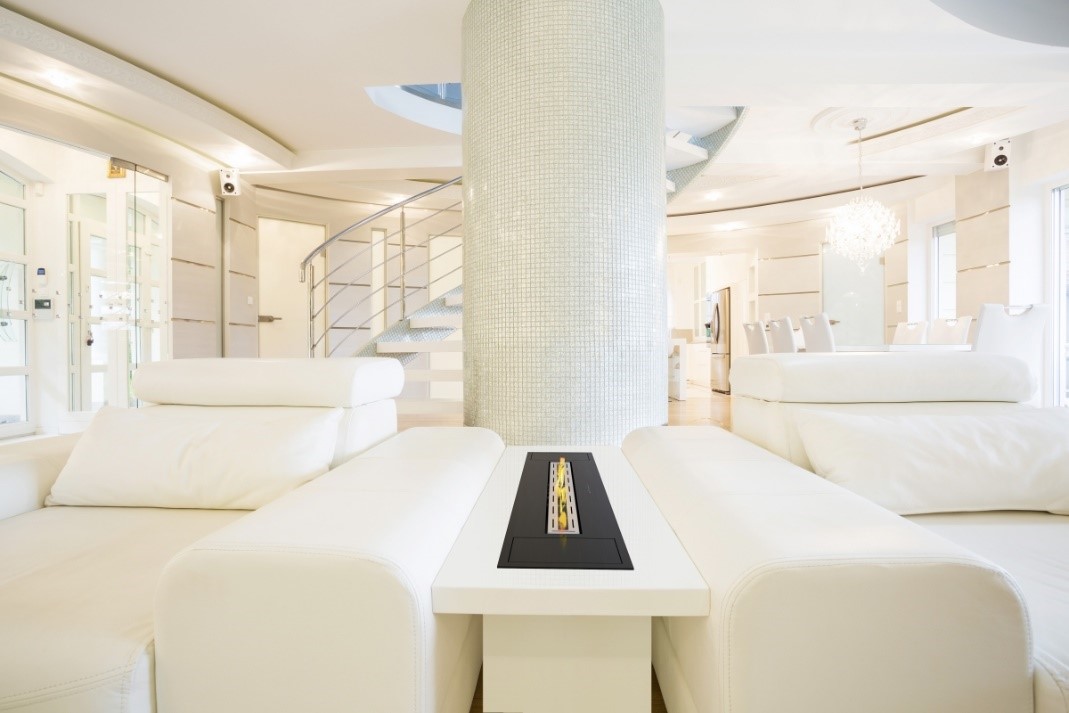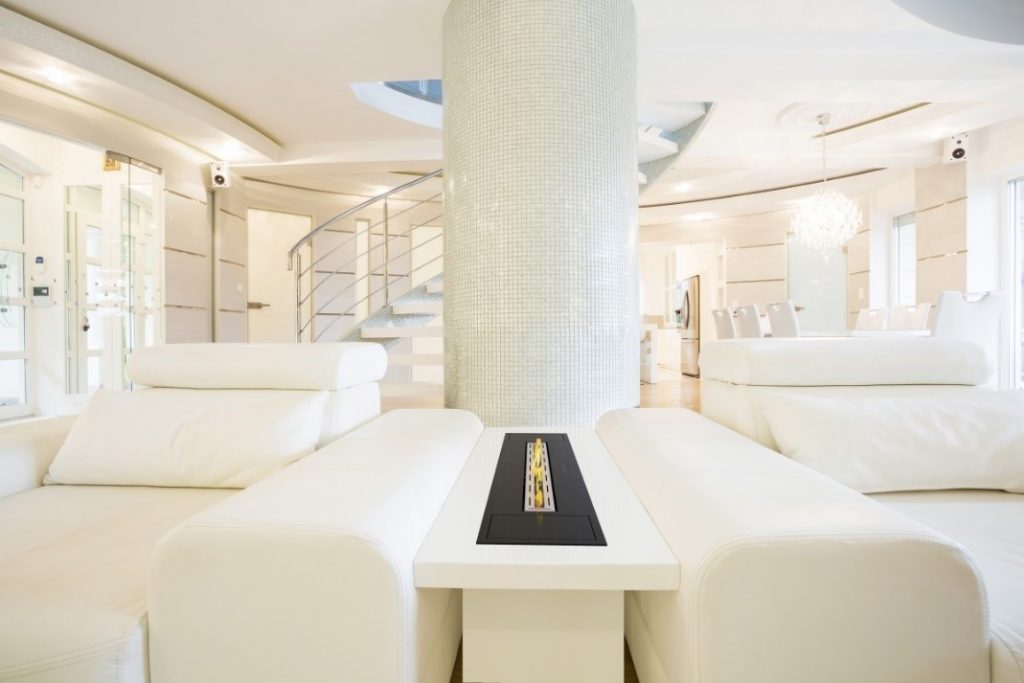 Bedroom Beauty
Your bedroom is your personal space and needs to reflect you. Did you know you spend one-third of your entire life in bed? This means the time you spend in your bedroom is enormous. This also means you want the space to be as perfect for you as possible.
Dark brooding colours are a great design theme to go with to create a relaxing ambience – even more so, your bioethanol burner will simply look enchanting amongst a dark but bold décor. These braver colour choices in bedrooms should be featured on both walls, accessories, and furniture. Brooding violet, night sky navy and striking emerald green are just three key themes which will enhance the ambience of your bedroom alongside a sensual flame of a bioethanol burner.
If you aren't too sure how to enhance your design and not use all the aspects of a darker décor, you could make use of smaller assets such as a feature wall or dark bedding.
Another great theme which can accentuate your décor is the hyped-up trend of bringing the outside in. Using natural-based colours and textures are a great way to feel more relaxed. Think dark woods and deep greens. Next to your natural dark colours and your bioethanol burner you'll feel like you're camping beneath the stars in true nature.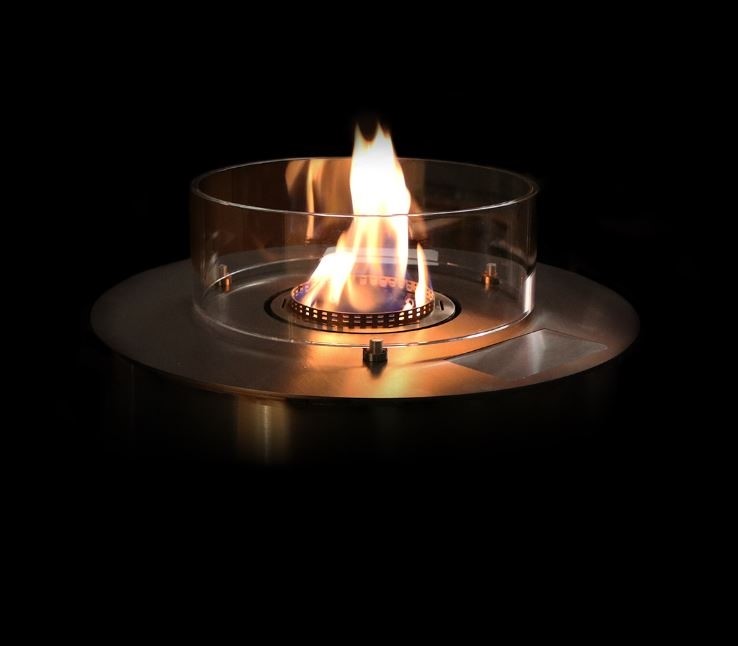 Captivating Kitchen Spaces
You'll hear many people say the kitchen is the hub of the home; after all, 'you'll always find us in the kitchen at parties' has stayed true to this very day.
The kitchen needs to reflect the right balance of a calm evening cooking alone and a kitchen full of people enjoying conversation and cocktails. So, you need your décor to also be able to switch between the two.
The way that kitchen décor is heading seems to be quite fitting with the way that technology is heading – with the coming of smart homes, 3D printing and other renovative technologies, the interior design is reflecting this. With futuristic and monochromatic designs, a bioethanol burner will fit in just perfectly. As consumers grow wary of environmental concerns also, the interest in sustainable furniture and accessories increases, which makes a bioethanol fire the perfect choice.
In terms of kitchen design for this year and into next, décor trends are all about colour contrast, textures, metallics and the ongoing industrial look, all which your bioethanol fire will fit perfectly into, enhancing the space.
Your bioethanol burner from GlammFire can sit elegantly on a worktop surrounded by entrees and trinkets, in a dedicated space or could work as a partition between the kitchen and dining area.
Why not be bang on trend this year by utilising a glamorous bioethanol burner and making all your guests marvel at the centrepiece for your kitchen?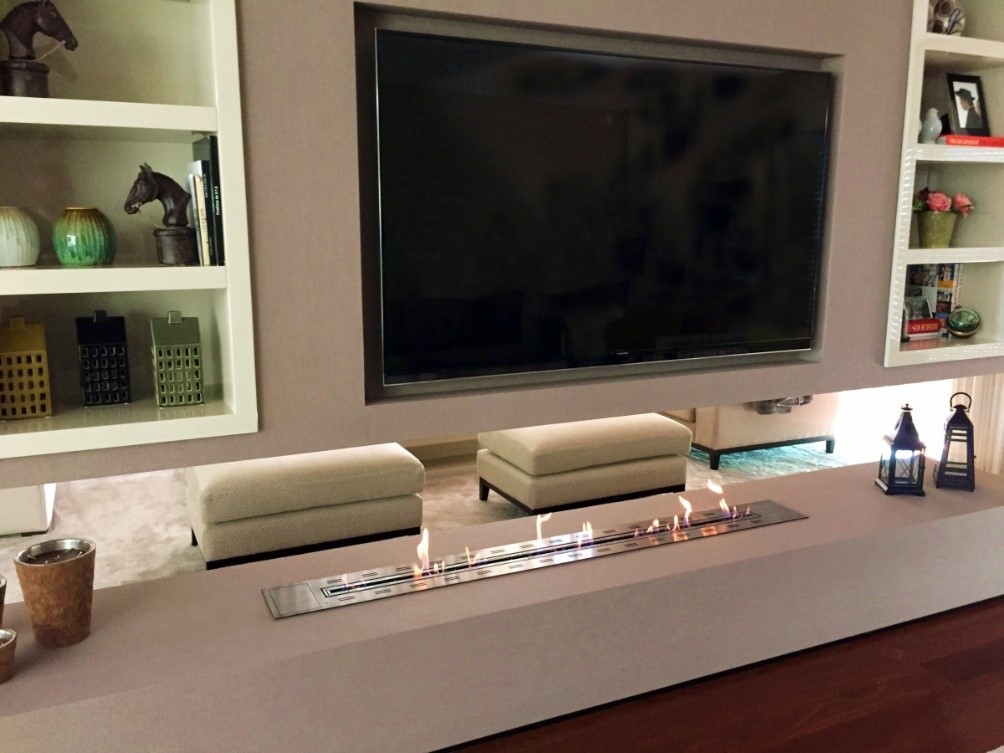 Hallways and Alternative Spaces
When it comes to bioethanol burners from GlammFire, you aren't restricted to what room your stylish burner lives in. In fact, it can be moved from room to room if it is not restricted by installation. You can even have your burner in your garden, making the perfect ambience for alfresco dining, BBQs in summer, or an evening soiree under the stars. The glow of the bioethanol flame is just the finishing touch on your festivities.
If you are looking for a way to transform any décor in any room, an interior designer with a bioethanol burner from GlammFire will bring much influence.
If you would like further information about our range of bioethanol burners from GlammFire, simply get in touch with Real Flame. Our team will be more than happy to provide details on a specific product or discuss different rooms your new burner will fit in perfectly.
Get in Touch with Real Flame for more Advice and Information