When it comes to creating a real statement within your home, fireplaces are often considered the go-to piece of furniture. You may be moving into a new home or be in the middle of an extensive renovation project and scouring the web looking for some fireplace design ideas to act as a focal point for your room.
In this article, we will give you some of the very best fireplace design ideas of the year, from incredible outdoor fires to indoor fires fit for a king or queen.
Environmentally Conscious Heating – Bioethanol Fires In London
In the 21st century there is a real emphasis on being as environmentally friendly as possible, even within your home. With that in mind, bioethanol fires have recently seen a huge surge in sales, thanks to their completely clean combustion – which gives off zero emissions. Even more impressively, bioethanol fuel is infinitely renewable, which makes bioethanol fires an extremely attractive option from an ecological and economic perspective.
Bioethanol fires are ideal for homes in London, as they don't require a flue and give off no emissions, meaning you are free to install these burners within your home with absolute ease. From a design perspective, you really can't go wrong with a stunning bioethanol fire, as they can be installed almost anywhere within your home, including outdoors.
Being environmentally friendly whilst heating your home doesn't mean you have to compromise on style though. Real Flame stock the truly stunning Glammfire range of bioethanol fires in London, which are capable of efficiently heating any room in your home and even outdoor spaces. If you are conscious about your carbon footprint, be sure to check out our fantastic range of bioethanol fires.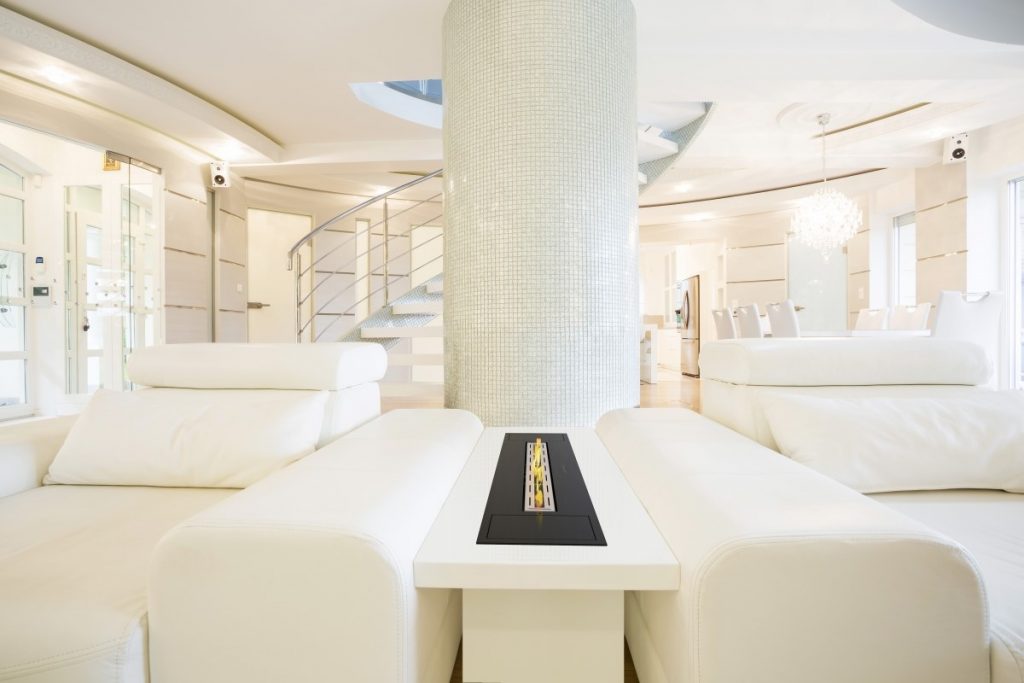 Keep Warm In The Great Outdoors – Outdoor Fires in London
When searching for fireplace design ideas, one of your main priorities is probably making the most of all the space you have available to you all year round. With the UK's weather being so unpredictable, it can be difficult to plan any activities in your garden or outdoor space, especially in the winter months. The brisk chill in the air makes it almost impossible to make use of your garden, but this doesn't have to be the case. If you choose to invest in a fantastic outdoor gas fire in London, you can utilise your outdoor space all year round, as our range of burners provide intense heat output, even on the coldest of days.
If you are looking to really make the most of your fireplace throughout the year, be sure to extend your alfresco evenings with friends and family to an all year around affair by utilising a fantastic outdoor gas fire.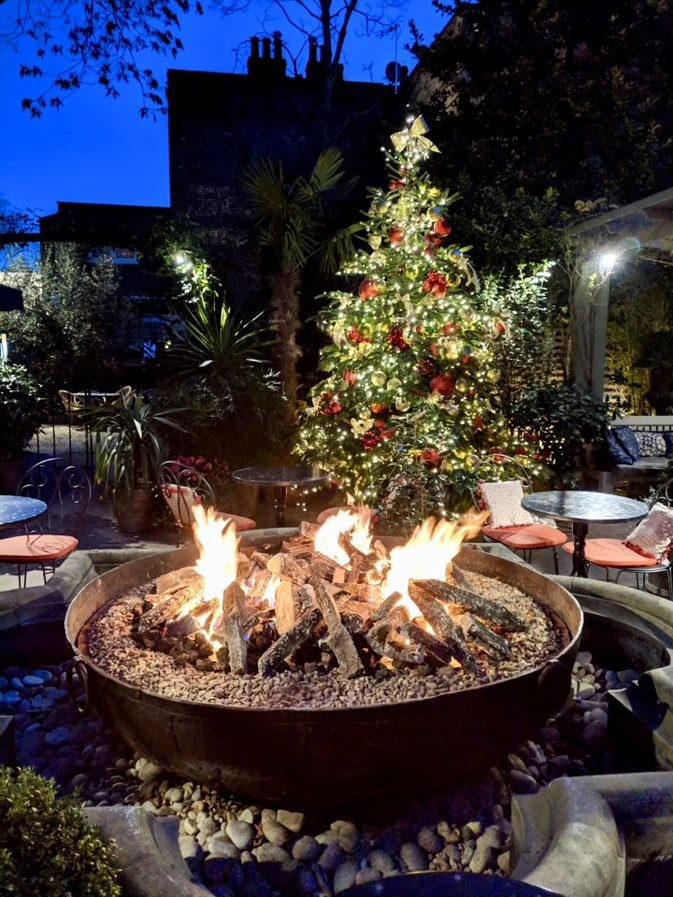 A Grand Statement – Mantelpieces in London
If you're big on making a statement, then you should absolutely be considering investing in a stunning mantelpiece. The main benefit of purchasing a brand new mantelpiece is the vast array of products on offer – there really is something to suit every interior and preference. You can choose from traditional stone, modern timber, modern stone and even cast iron mantels, giving you complete freedom to shape your new interior design around a striking mantelpiece.
If you would like to purchase a truly awe-inspiring mantelpiece in London, be sure to get in touch with the team here at Real Flame who will be more than happy to help.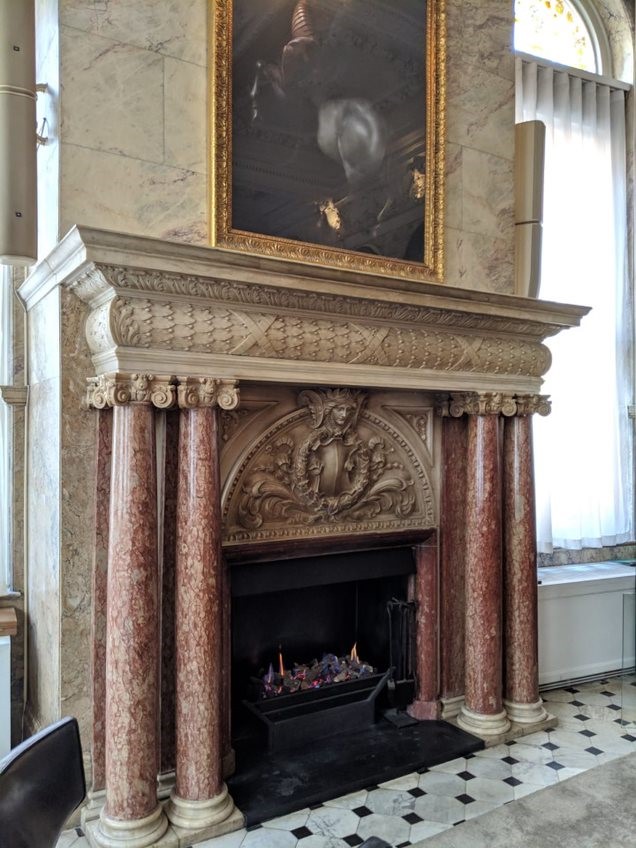 Contemporary Country Living – Gas Stoves in London
If you are keen on injecting a sense of country living into your home, gas stoves are the perfect choice. With a unique flexibility which allows them to seamlessly fit in with your existing décor, gas stoves ooze charm and character and are more than capable of lifting even the simplest of interior designs.
There is a common misconception surrounding gas stoves that they are old fashioned and are made with out of date technology, but this simply isn't the case. Real Flame's gas stoves are designed and built using the very latest technology, meaning they are extremely efficient burners and output an unrivalled level of heat into any room they are installed in.
Our choice of gas stoves in London are perfect for instilling a sense of country living into any home within the capital, so be sure to consider them when making your purchase.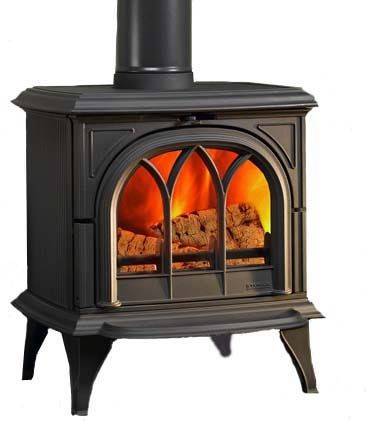 Here at Real Flame, we take great pride in offering some of the most up-to-date fireplaces in London. Our team are capable of meeting the most specific of briefs, thanks to our extensive knowledge and experience in carrying out a whole host of bespoke fireplace designs and installations. We hope you found our fireplace design ideas useful, be sure to keep an eye on our blog for even more interior design advice articles over the coming months!