As you are likely already aware, to make a great business you need to make great first impressions on your clients, customers, rivals and partners. When crafting the perfect business aesthetic, you also need to be smart to ensure each item is worth the expenditure. If it's something which requires general maintenance, then you will have to justify that cost every month.
If you were considering installing a normal fireplace in your business, then it's worth thinking about choosing a bio-ethanol fire. They can produce the same aesthetic with far fewer maintenance checks required, which means less expenditure for you. In this article, we are going to talk about how to produce the best business mood through your furniture and fittings, as well as why bio-ethanol fires are the future.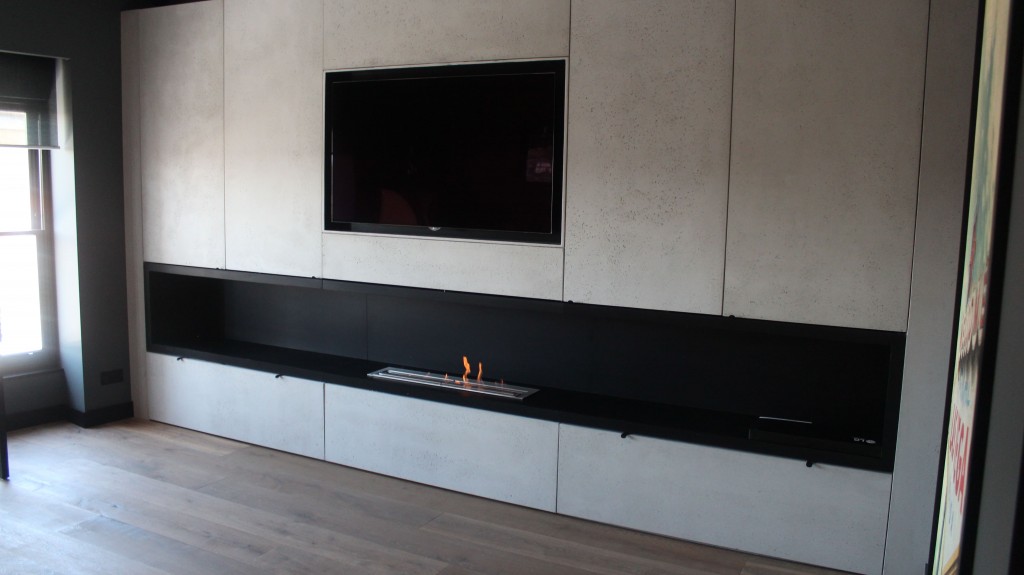 ­
Bio-Ethanol Fires
With global warming on everyone's mind, you don't want to be seen burning 'dirty fuel' without good reason. Replacing your current fireplace with a bio-ethanol fire could be the solution to your eco-problems; bio-ethanol fuel is 100% renewable, so you can proudly display your fire to your guests as a show of your commitment to Earth-friendly policies.
Bio-ethanol fuel is created through the production of fuel crops such as maize, corn and seaweed. These crops take up a lot of space before they become fuel, but they grow much faster than trees which makes this fuel a faster, more efficient alternative to farming forests for log fire fuel.
Bio-ethanol is also a clean fuel; it does not produce any environmental pollutants such as soot, smoke or ash when it is burning. This is incredibly useful because not only does a bio-ethanol fire display your business' dedication to efficient fuel farming, you are also fighting against the production of dangerous chemical compounds which weaken the Earth's ozone layer. By lighting bio-ethanol fires instead of log burners or coal fires, you are working against global warming.
The cleanliness of this fuel has other benefits for your business too. Because it doesn't produce any dirty components, there is little need for maintenance on a bio-ethanol fire. This will save your company time, and time is money. Not only does it save you maintenance costs, it means that your fire doesn't even need a chimney because burning bio-ethanol is perfectly safe. Bio-ethanol fires are also 100% heat efficient because none of their heat is lost up chimneys, as it is all pumped directly into your room.
Without the need for a chimney to operate a bio-ethanol fire, these fireplaces can be very attractive for business owners in London. If you work in an area where space comes at a premium, consider a stylish bio-ethanol fire which is both compact and will rarely need ventilation because its emissions are so clean. You should treat these fires like any candle; simply open a window for a couple of minutes after burning for a couple of hours.
As well as producing a range of fantastic fires for both business and the home, GlammFire can also produce bespoke 'fire furniture' to supplement your new boardroom aesthetic. There are few places that you can't put a bio-ethanol fire, so be sure to come to us with your ideas and we will give you our best advice on these brilliant fires.
Governments around the world are currently subsidising the costs of bio-ethanol fuel, so now really is the best time to invest in one (or more) of these gorgeous fires. Bio-ethanol fires have a very contemporary look to them; being without a chimney they often appear to be very sleek and minimalist, as well as an attractive addition to any room.
Matching Business Aesthetic­­s to Your New Fire
Any one of our beautiful fireplaces could make the statement that you need in your business headquarters. You want to be sure that any newcomers who walk into your business will not only remember your designs but be amazed and inspired. You can certainly achieve this by installing a flueless fire, but there a few other cost-effective ideas you can use alongside your new fire to create the wow factor that you need.
To complement your new fire, you could consider adding pale yellow accents to your room to tie into the flames of a bio-ethanol fire, however, you may find that such a colour scheme is at odds with your company branding. Another technique that can help to draw attention to the new focal point of your office or boardroom would be to install mirrors. Large mirrors are currently in fashion and will reflect the light from your fire. A large clean mirror also suggests a high attention to detail, as well as giving your room a lighter, brighter and roomier appearance.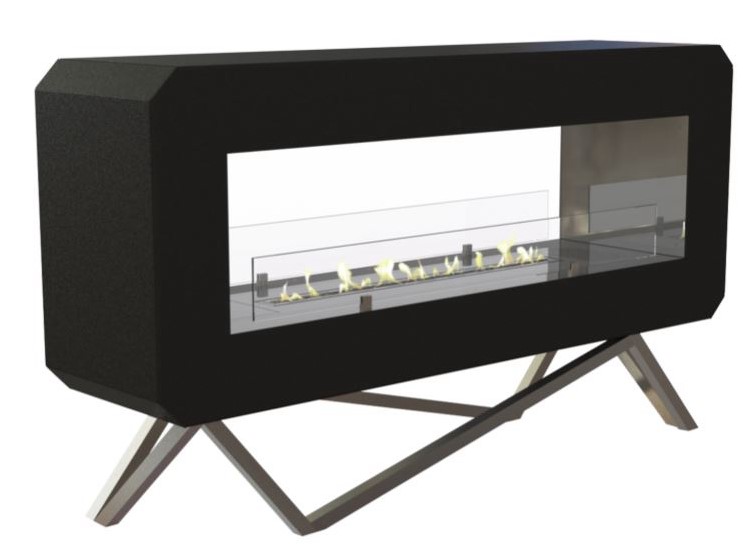 The advice we can give will vary for each business so if you need more suggestions that directly apply to your company values, contact us or visit us in our showroom to find the best bio-ethanol fires in London. These fires are modern, cheaper to run than wood or gas, easier to keep clean and better for the environment, so we're confident that you and any guests you bring to your office will love it as much as we do.