This year has been an extraordinary one, with the Covid-19 pandemic turning our lives completely upside down. It's been a very challenging time for everyone, and we're looking ahead to 2021 with hope, optimism and a joyful peek at some of the exciting new interior design ideas that are on their way to put the smile back on our faces.
In this article, we check out the trends that the team at Real Flame expect to see coming into our homes next year. We can't wait! Also, you can see them in our fireplace showroom in London.

Modernity And Sleek Aesthetics
Design trends within the home are always very closely related to what's going on in the wider world. Sometimes they are a reflection of the new technology we are all using and sometimes they are a kind of reaction to it. The first trend we expect to see next year is a passionate embrace of all things modern.
This trend will complement the rise in electric vehicles that we are seeing on the roads in the UK and the fact that more and more of us are now plugging our cars in to charge overnight instead of going to the petrol station to fill them up. With the futuristic electric car outside, we'll be seeing similarly sleek aesthetics inside – polished chrome finishes will abound, even down to the light switches and power sockets.
We'll see the incorporation of even more smart tech in all rooms of the house – from Echo and Alexa devices to smart showers. And we'll see classic minimalist touches coming through too, with plenty of simple white walls offset by the crisp juxtaposition of sharp black furniture. With an increased awareness of the need to protect our planet, we're also likely to see more homes investing in bio-ethanol fires. These devices give off clean emissions and use fuel that is composed of biological products which are renewable.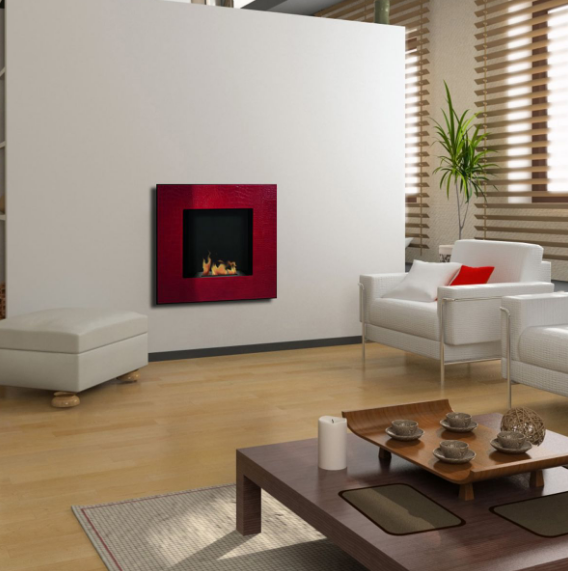 A Return To The Comforts Of The Past
With many interior designers pushing modernity in 2021, others will be turning back the clock. As we recover from a year of lockdowns and local restrictions, there will be a definite appetite for comfort in the home. The reassurance offered by incorporating elements of the past into our living spaces is hard to overestimate, so we expect to see both vintage and shabby chic making a come-back next year.
The great virtue of trends that borrow from the past is that there is an eclecticism built into the aesthetic. Victorian spoon back armchairs can sit quite happily alongside an Art Deco side table, with both arranged around a state-of-the-art television. The difference, however, between creating a slightly jumbled impression in your rooms and creating a brilliantly curated collection that spans different periods of design is what you use to tie these diverse elements together. Selecting the right colour for your walls will create a strong sense of continuity in any space – and when it comes to colour, it is earth-tones that are set to trend in 2021.
That means you should opt for greys and browns, or even brick red if you are feeling bold. Harmonising your choice of earth tone with the colour of the upholstery of your favourite armchair, or of your sofa, and using this as inspiration works well. Taking wall colour inspiration from the fireplace also works nicely if your home has one. Many fireplaces in London, for instance, will have a marbled mantelpiece or decorative tiling – this can be a starting point for your earth-tone colour scheme.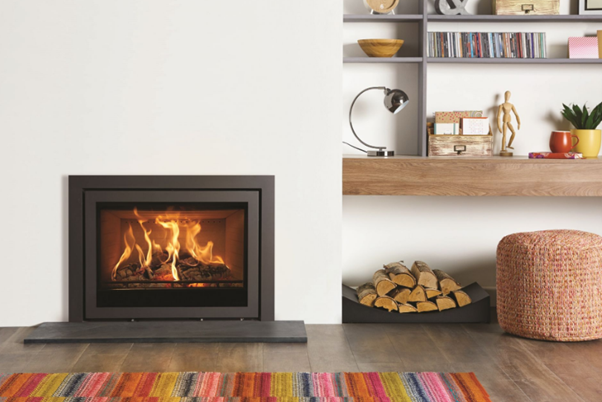 Cosy And Rustic Interiors
We also expect to see a trend for rustic interiors coming in to play in 2021. As we all get cosy, this year more than ever, we anticipate seeing lots of wood and multi-fuel stoves to give a really homely atmosphere. That timeless, black, cast-iron stove design will complement patterned living spaces.
Since so many homes in the UK have converted to smart white window shutters in recent years, the visual warmth and texture provided by curtains and traditional swags will be expressed instead through patterned upholstery and wallpapers. Stripped floorboards and rush matting will continue to be popular, but we anticipate more pattern coming in via flooring too – through the classic, intricately ornamented Turkish rugs in bold colour schemes, and through more lightly patterned carpets in softer shades.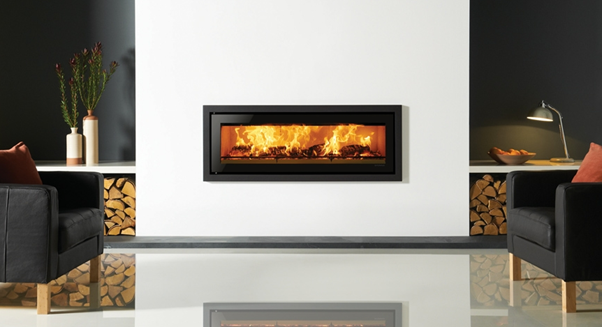 Stylish Industrial Design
Finally, we expect to see an abundance of industrial design throughout 2021. It's been gaining popularity over the last few years and contains enough ingenuity and charm to keep us all well and truly hooked. With the advantage of being very affordable, anticipate seeing lots of metal cabinets and repurposed signage. And look out for those rather less affordable one-of-a-kind pieces that really make a room pop, such as oversized anglepoise lamps and scaffolding bed frames.
Want to find out how the range of fireplaces in London on offer here at Real Flame can help you to achieve one of these upcoming styles in your home? Contact us today, and we'd be happy to arrange an appointment either online or in our showroom to discuss your requirements in more depth.
Get in Touch with Real Flame for more Advice and Information