The stamp duty holiday is coming to an end on 31 March 2021, after which people buying a property in England must pay the charge on any properties above £125,000. Until this date, you don't have to pay the tax on properties with prices below £500,000.
This means a number of house sales are going through ahead of this deadline. So, at Real Flame, we're taking a look at a few home renovation ideas you can carry out with the money you save from the stamp duty break!
Invest in a Fireplace for Your Living Room
A fireplace can be the perfect focal point in your living room and is a great option all year round. In the warmer months, it provides great aesthetic appeal even if you don't turn it on; and, in the colder seasons, you can enjoy a warm, cosy atmosphere and a beautiful décor piece at the same time.
There are so many different types and models of fireplace to choose from that we're confident you'll find the perfect one for your interior design and room layout.
If you look through our gallery, you can find a vast range of products, such as contemporary bio ethanol fires, wood burning stoves, bio ethanol fires in London, and so much more. Also, you can visit our fireplace showroom in London.
Fireplaces make beautiful centrepieces that draw the eye as soon as someone enters the room, and which can tie the whole room together. Our blog page has plenty of inspiration for you to flick through, like the Interior Design Trends for 2021, so browse it to get ideas for your renovation project.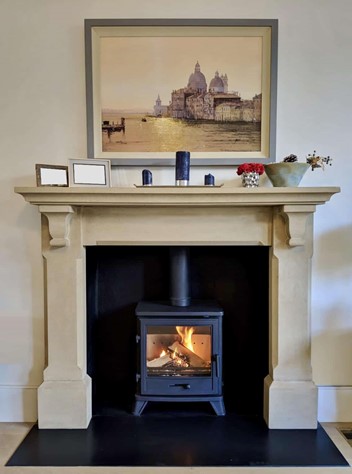 Add Built-In Furniture
Freestanding furniture is great when rooms are perfectly square since it allows you to work with measurements easily. However, not all rooms are like that. In fact, many are quirky or with unusual dimensions and layouts, making it harder to decorate and renovate a space.
This is where built-in-furniture shines. Instead of taking away the charm of the room, enhance it with joinery that complements sloping ceilings and awkward spaces.
For example, why not add built-in shelving to your living room or even a reading nook? Not only do they look great, but you can take full advantage of every available space.
Expose the Original Structure of the Home
If you bought a place because you found it full of character, the last thing you want to do is to cover it all up with paint or wallpaper. Whether it's original wooden beams or brickwork, consider leaving the original 'structure' of the home visible, which is sure to impress guests!
Not every home has to be a modern or minimalist heaven; there's a lot to say about adding a rustic element to your décor, especially if it makes your interior design unique and different from everything else.
For example, if you bought an old barn and want to convert it, why not pay homage to the original buildings and by keeping timber columns or beams exposed?
Refresh the Décor to Meet Your Taste
When you buy a home, it's highly likely that the existing décor is not to your taste. Take this as the perfect opportunity to revamp the interior design to fit your personal preference, which can include giving the place a new coat of paint, replacing the kitchen cabinets, removing the carpet to tile the floor, replacing your worktops and splashback, and install a skylight if your home is too dark.
There are endless possibilities when it comes to creating a whole new décor, so think about what you want to add to the bedroom, kitchen, bathroom or living room. We offer plenty of fireplace accessories (such as log baskets and firedogs) at Real Flame that can transform your fire into something even more special – and complement your personal taste.
You may also find that your new home requires a bit more improvement; or, at least, a few areas of the house. So, identify what needs doing and how to make these areas better. If an entire room needs improving, like your garage, attic or guest bedroom, compile a list of everything you can do and tackle it bit by bit.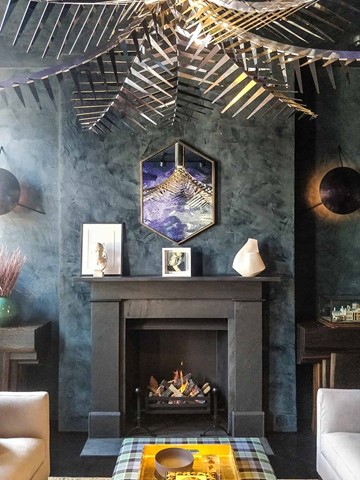 Restore Existing Tiles
In the same vein, you may want to keep the original tiles the house came with. Tiles, such as old Victorian ones, for example, add a lot of charm to a property, so opt for a good cleaning instead. Whether there's dirt accumulated over the years or wax that needs removing, there's plenty you can do instead of ripping your floor up.
And they can also be fixed-up even if they're broken or loose, so you won't have problems celebrating the home's history.
If you're looking for fireplaces in London, electric fires in London or gas stoves in London, we can help. Our products are perfect for that new home renovation you're planning on doing, so get in touch with us today on +44(0)20 7731 5025 or on sales@realflame.co.uk to learn more about our fireplaces or enquire about a product.
Get in Touch with Real Flame for more Advice and Information