There's no denying that the fireplace is often the focal point of any room they are installed within, so it's important that it makes a real statement about your home.
We discuss some of the reasons you should invest in the very best fireplace whilst also taking you through some of the options available here at Real Flame.
Which Fireplace Is Right For My Home?
The answer to this question depends entirely on the existing interior design of your home – though it's quite easy to distinguish between each of the major options available on the market today. You are welcome to our fireplace showroom in London, but here's an overview of the fireplaces on offer and the type of property they are best suited to:
Bioethanol Fires
If you're environmentally conscious but don't want to compromise on heat efficiency or style, bioethanol fires are a great option for your home. At Real Flame, we are pleased to stock GlammFire bioethanol burners; the brand has an extensive range of stylish fires that are perfect for any interior or exterior setting.
Running off fuel that is completely composed of biological products, bioethanol fires have soared in popularity due to their combustion giving off a clean emission. Because they're made from renewable sources, bioethanol fuels will never run out, so you can rest assured that you're doing your bit for the environment when you purchase one of these burners.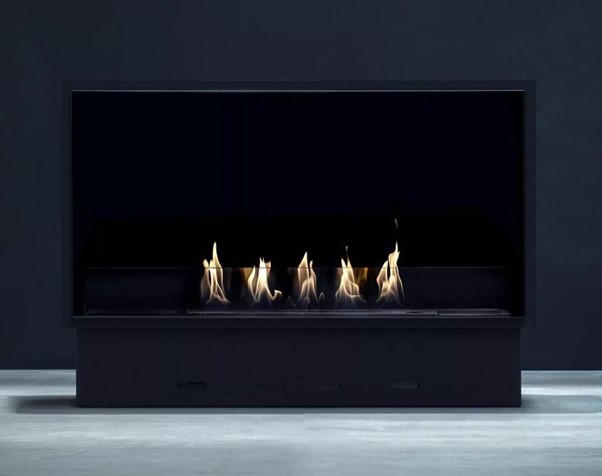 Modern Glass Fronted Fires
Capable of delivering efficient heat with low fuel consumption, modern glass-fronted fires have become a staple in many modern interiors in recent years. Their sleek aesthetics make them the perfect addition to any home that is going for a more modern, minimalist look.
One of the main draws of this type of fire is their shorter flue designs, which means it can be placed discretely and is an ideal option for properties that don't have a chimney. The flue system uses natural convection to draw air from outside the property for combustion whilst expelling it back to the outside through a separate compartment. All of this means they are among the safest fires currently available on the market today.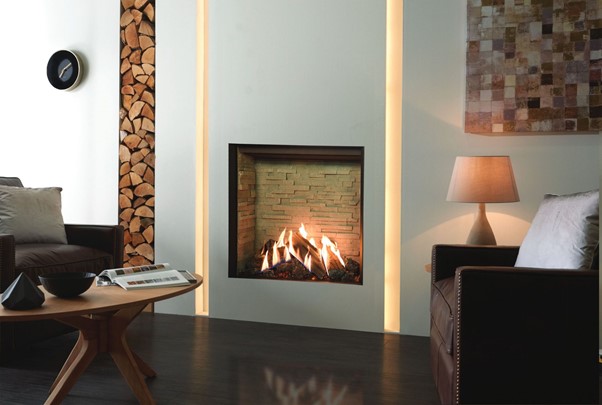 Convector Gas Fires
If you have a traditional interior but want to move towards a more modern feel in your home, convector gas fires are a great option. Coming either open or glass-fronted, this type of burner is renowned for providing fantastic heat output.
Capable of seamlessly fitting into your existing fireplace space, these fires give the appearance of a traditional and authentic open fire but with significantly better efficiency. Thanks to the wide range of options convector gas fires come with, you'll find they're commonplace throughout many homes due to their ability to fit almost any existing décor.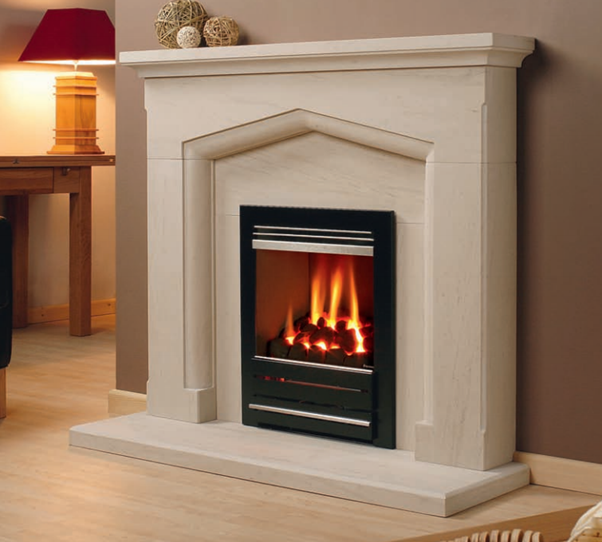 Electric Fires & Stoves
Coming with traditional and contemporary options, electric fires and stoves are one of the most versatile fireplaces currently available on the market. They boast a natural ability to integrate into almost any exiting décor with little fuss, so inevitably, they are one of the more popular fireplaces around the UK.
A cost-effective option for any homeowner, our range of electric fires creates the ambience of a traditional fire without the expense associated with the real thing. With little upkeep and maintenance required for these fires, they're ideal for those who want a hassle-free, stylish centrepiece in their home.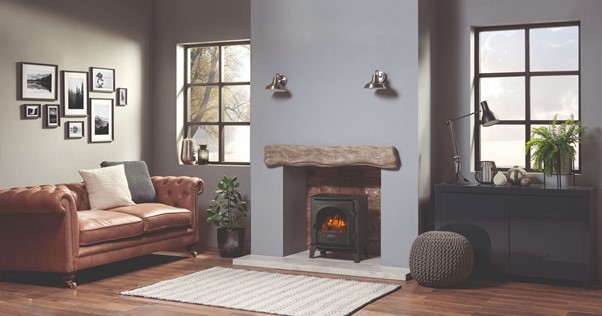 Gas Stoves
Gas stoves are the perfect complement to those looking to integrate a more rustic feel into their home. Offering an eye-catching focal point to your room, gas stoves bring a modern yet rustic fusion to the table. With great burn efficiency, this type of fireplace has become a staple within homes thanks to the combined aesthetic appeal and extremely efficient heating solution it offers.
If you're looking to add some real charm to your living space or simply want a great burner that is guaranteed to warm your room quickly and efficiently, gas stoves are a perfect option for your home!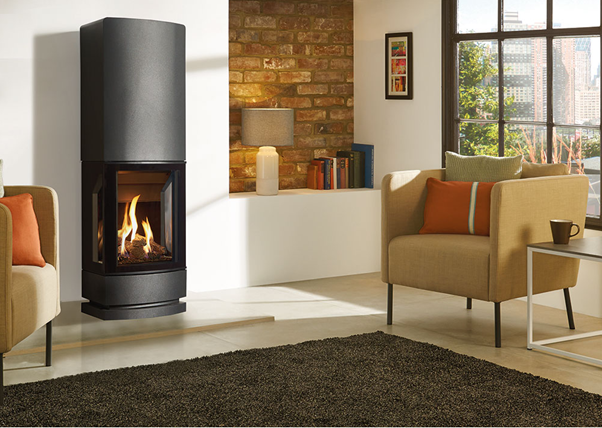 Wood & Multifuel Stoves
Best suited to rustic décor, wood, and multifuel stoves ooze class and sophistication. Capable of adding genuine character to any room in the home, the quintessentially English solid fuel stove is a must if you're longing for the homely ambience of years gone by.
Solid fuel stoves are one of the most cost-effective sources of secondary warmth due to their high heat output. Not only do they provide fantastic levels of heat, but they also provide genuine charm and command the attention of anyone who enters your home. When you invest in a wood and multifuel stove, you are investing in a genuine statement piece.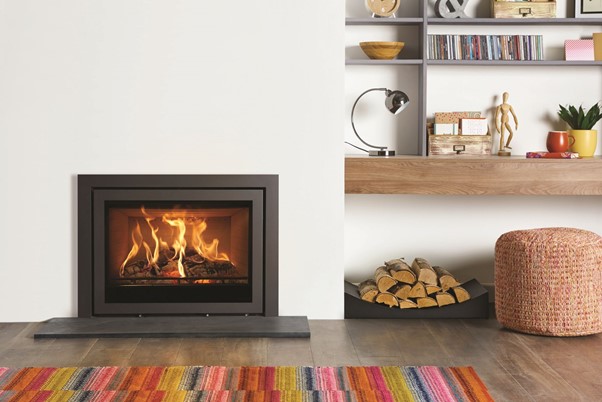 Want to find out more about any of the fires we have on offer here at Real Flame? Please feel free to get in touch with us today, and we'd be more than happy to help you find the right fireplace in London or near to your home. Whether you're looking for a statement piece, or something a little more subdued, we have the perfect fireplace for you.
Get in Touch with Real Flame for more Advice and Information