During those summer evenings, there is nothing better than sitting around a fire with your friends and family. When the sun goes in and the breeze starts to pick up, you can continue into the night with the help of a firepit or outdoor fireplace. Not only do they provide warmth and light, but they can also act as a design centrepiece to a patio or garden, creating a rich atmosphere.
Whether contemporary and modern or traditional and rustic, we have a vast range of outdoor fires to suit any garden, balcony or patio. Still not convinced? Here are all the reasons why you should get an outdoor fire this summer. Also, you can visit our fireplace showroom in London and we'll give you more reasons.
Cosy Atmosphere
There is something about a fire that really brings a certain warm, comforting atmosphere to a space. When you're hosting a BBQ or outdoor party, and the sun has set, you can snuggle up with your family and talk into the early hours while you warm yourselves by the fire. It creates an irresistible ambient glow for a cosy evening outdoors.
At Real Flame, we have a fantastic range of manually controlled gas burner fires for outside that can be used even in wet weather! Available in a range of shapes and sizes, you can even use our famously realistic log set to add that authentic touch.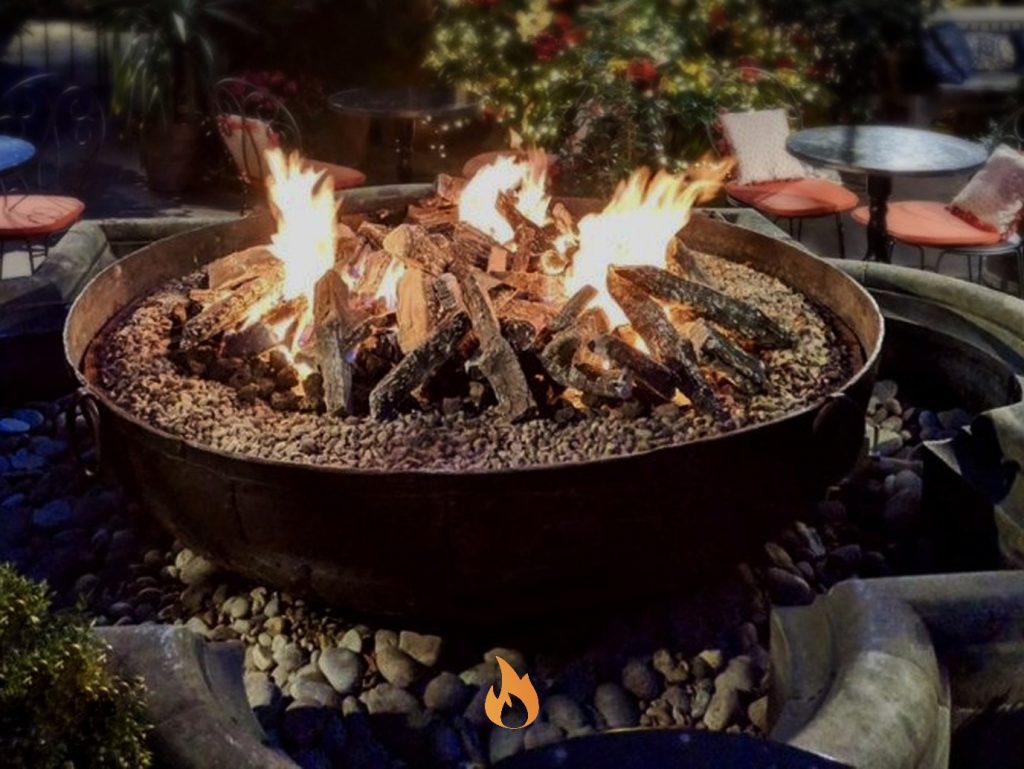 Extend Your Home
If you want to make your garden look more like a liveable, usable space, an outdoor fireplace can help. They are ideal for creating an alfresco lounge space, extending your home out into the garden into a place where you can relax and socialise. With some outdoor furniture surrounding your fireplace or firepit, you can create an exceptional outdoor sitting area for your home.
Add Style to a Patio
If you are looking for a way to do up your patio in a stylish way, a firepit could be what you're looking for. Outdoor fireplaces can be built to match the design of your home, as they are available in a wide range of designs that can set the entire tone for your patio or garden set up.
Use All Year
If you have a good garden space, it is a shame to only use it at certain times of the year. A firepit can keep you warm so you can get the most out of your garden for the entire year, enjoying all those events during colder months like Halloween, bonfire night or New Year's Eve.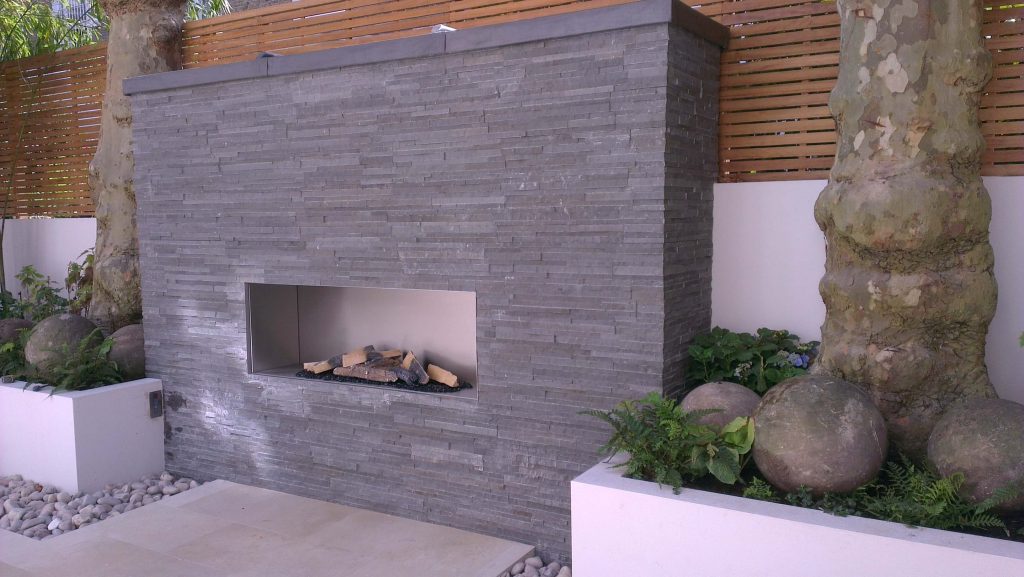 Social Hotspot
Firepits are a great way to create a focal point at any outdoor gathering. People just love to gather around a fire, and what better excuse is there to invite people round than to let them know you're lighting up the firepit? Make your garden the social hotspot for you and your friends with the help of an outdoor fire.
Suitable for All Spaces
You don't have to have a huge garden or patio area to have an outdoor fire. There are compact designs available that can create a beautiful centrepiece for even the smallest of garden spaces. So whether you have an ample space big enough for an extended seating area or a small balcony space with just a single chair, you can find an outdoor fire ideal for you.
Easy to Install
Outdoor fireplaces and firepits are a lot easier to install than you might think, especially more easily than other outdoor staples like a pool. When you opt for a portable bioethanol model from GlammFire, the process will take as little as a few minutes. They can also be moved virtually anywhere, so you can adjust the placement of your fireplace before lighting for ultimate convenience.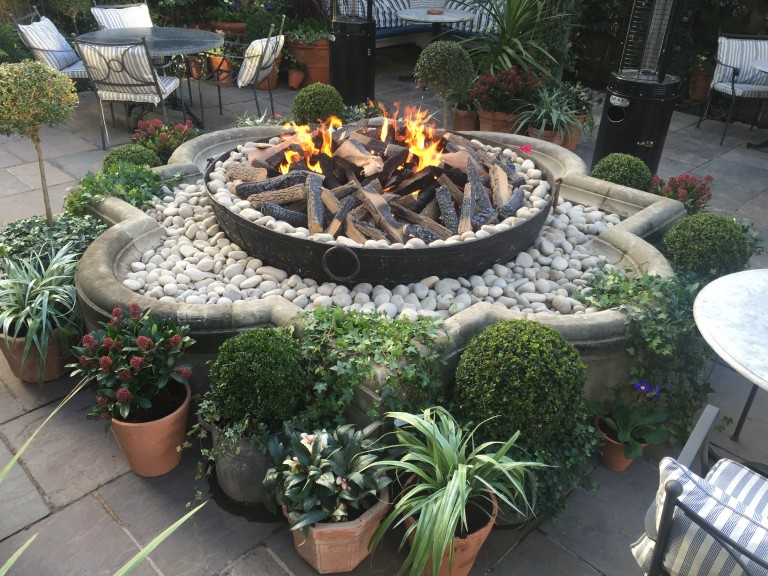 Make the Days Last Longer
When the day ends, that doesn't mean you can't enjoy those summer nights outdoors while they last. You and your family can sit in the warmth and comfort of an outdoor fire, star gazing and enjoying time together before the cold weather returns.
Versatile
There are so many options when it comes to outdoor fires. You can opt for a full-scale built-in model or go for the more convenient option with a portable, freestanding firepit. At Real Flame, we can offer you a bespoke option with a gas fire table, available in a range of sizes and materials with the option of manual or remote ignition.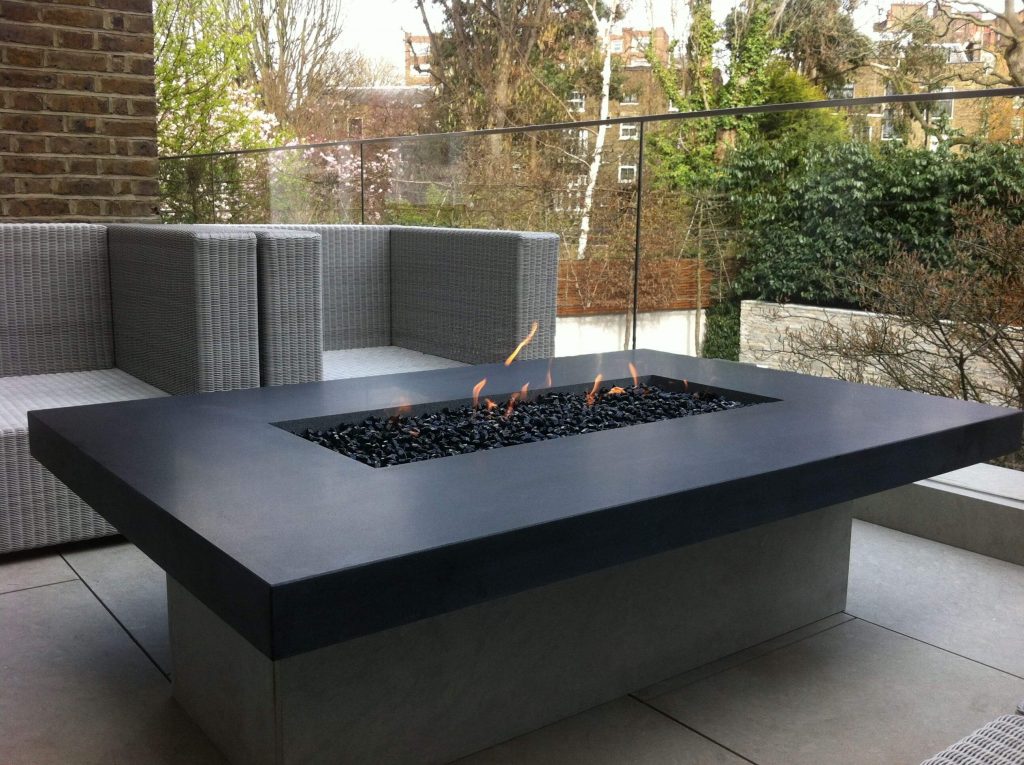 An outdoor fire is a perfect way to enjoy your outdoor space this summer. If you would like to learn more about our range of outdoor gas fires, contact Real Flame today. Our fires can provide you with an intense heat output for those relaxing evenings spent outside. Whether you want a freestanding fireplace or a built-in model, we can help with real fireplaces in London. You can take a look at our range online or pay us a visit to our London showroom to see our range of outdoor fires in London.
Get in Touch with Real Flame for more Advice and Information