The idea of a fireplace is often considered quite romantic; it conjures up ideas of sitting in front of the flames with a loved one in a warm, cosy and comfortable atmosphere. We understand why fires are loved by so many people around the world, and if you're looking for romantic fireplace ideas we can help.
Our design team can help you to understand what types of fireplaces are best suited to your home, but if you're also thinking about a home renovation then we ask that you contact us as early in the process as possible so that we can communicate with your builders.
What Makes a Romantic Fireplace?
Christopher Lyn, an anthropologist at the University of Alabama, authored a study on the social effects of fires on people. In this study, they found the following, to summarise:
"Findings confirm that hearth and campfires induce relaxation as part of a multisensory, absorptive, and social experience."
In other words, the mere presence of a fire is often deemed romantic on some level, because it relaxes us and improves the average person's willingness to socialise. This can encourage individuals to feel more open, which is important for all relationships, but especially couples who are looking to bond.
In this guide, however, we're questioning about how you might want to design an especially romantic fire in your home – how much does the type of fire matter when you're searching to create some romantic ambience? Follow our ideas below:
A Romantic Fireplace from Metalfire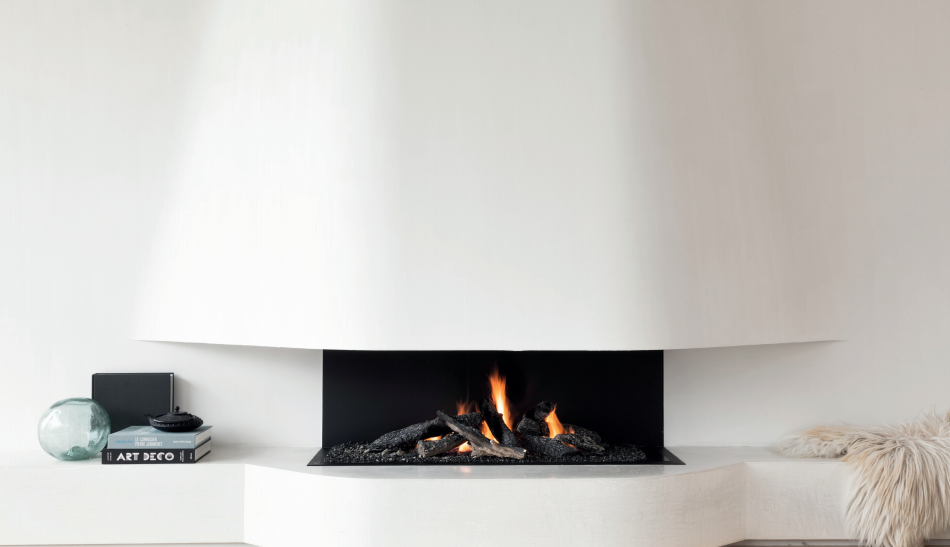 Sometimes, the romantic nature of your fireplace is as much about how you surround it, as much as it could be about the type of fire itself. This is an open gas fire designed with a gently curving chimney, and while we're sure that the warm heat and dancing flames are an important aspect of the luxury of this fire, we also think that the lush sheepskin rug to the left is quite suggestive of this fireplace's intentions. This is a fireplace that you're recommended to snuggle up with, the books to the left of the fire compound this idea further, suggesting that you should be cosying up with a book and settling in for a relaxing evening.
A Romantic Fireplace from Gazco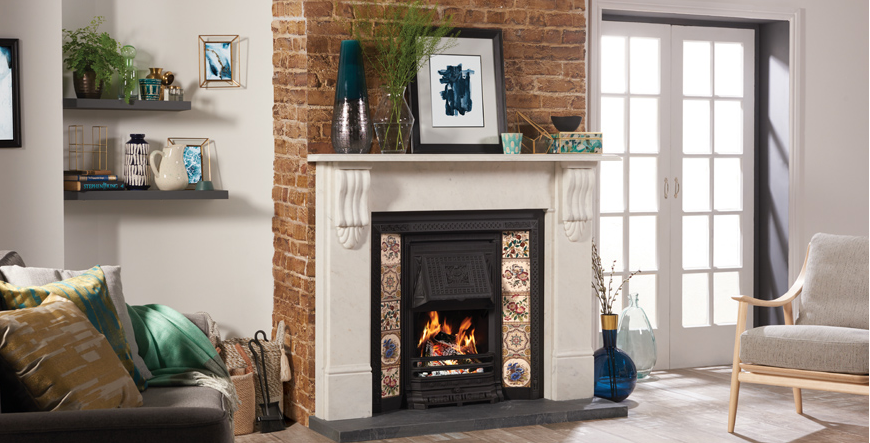 What constitutes the romantic will vary for different people, but sometimes looking back towards the styles of the past can be considered quite romantic. This Victorian style tiled fireplace from Gazco shows a living room situation that is both open and cosy simultaneously. There's a lot of bright airy space, but the cosy furniture pointing towards the fireplace brings forth dreams of family boardgame nights and relaxation.
The eloquent mantelpiece offers more room to experiment with objects that display a bit of personality, too. We think that the only thing missing from this fireplace is a nice rug at a safe distance from the fire, perfect for pets or children to curl up with.
A Romantic Fireplace from GlammFire

Your romantic fireplace doesn't have to be indoors; sometimes an outdoor firepit might be considered more romantic than an indoor fireplace. After all, there is something very natural and old about an outdoor fireplace, it harks back to humanity's roots in primitive societies. It is also scientifically proven that plants have a positive effect on the innate human desire to socialise, so combining outdoor surroundings with a beautiful fire could be more beneficial than an indoor fire if you're looking to make strong connections.
Alternatively, if you're stuck for choice, you could consider installing both an outdoor fire as well as a more traditional fireplace in your living room.
Romantic Traditional Gas Fireplaces
A beautiful traditional gas fireplace can give you all the warmth and atmosphere of real wood burning without all the inconvenience. Consider the wonderfully romantic image above, with plenty of natural light, a minimalist style of décor and the seating all focused and directed towards the fireplace. A truly beautiful room to curl up for a romantic night in.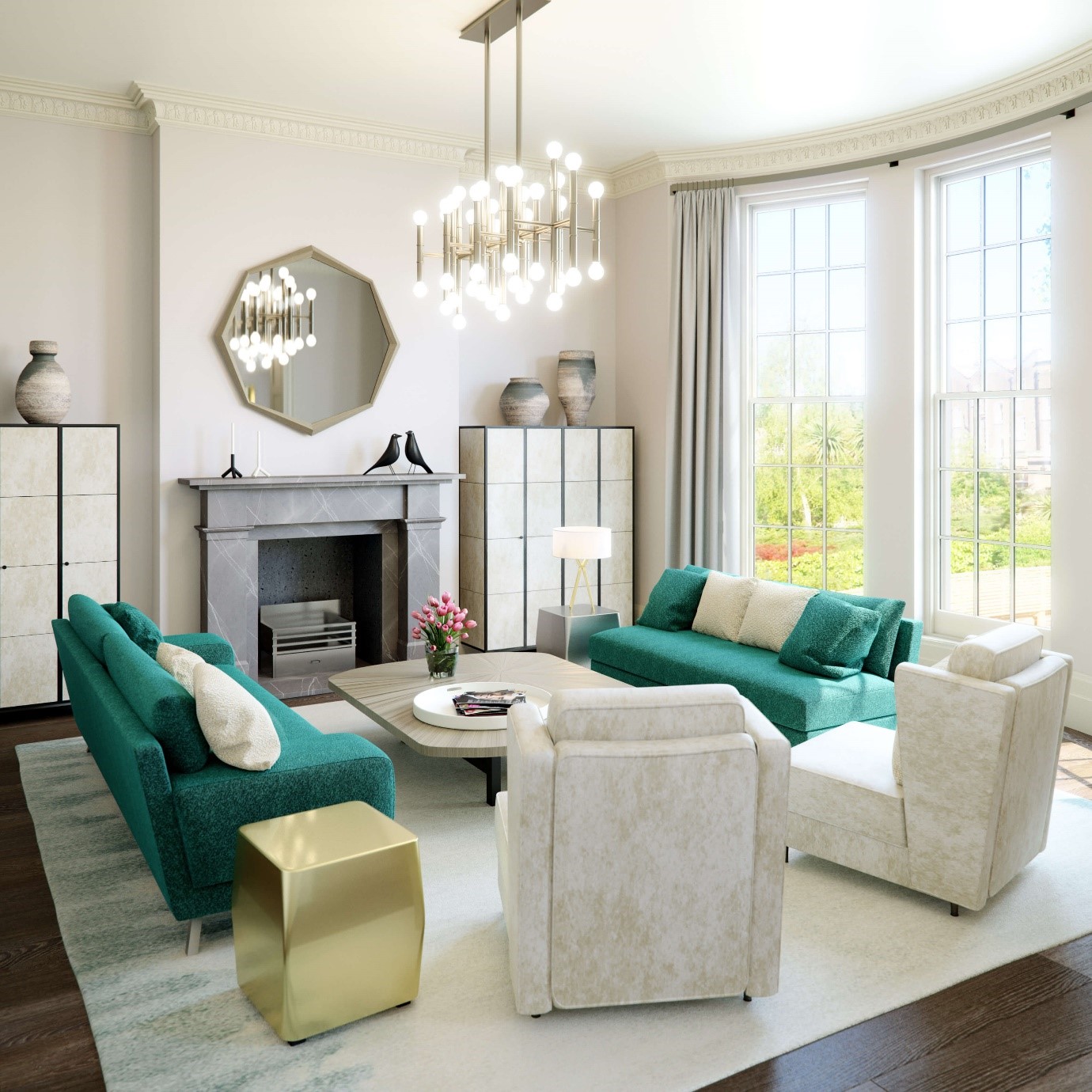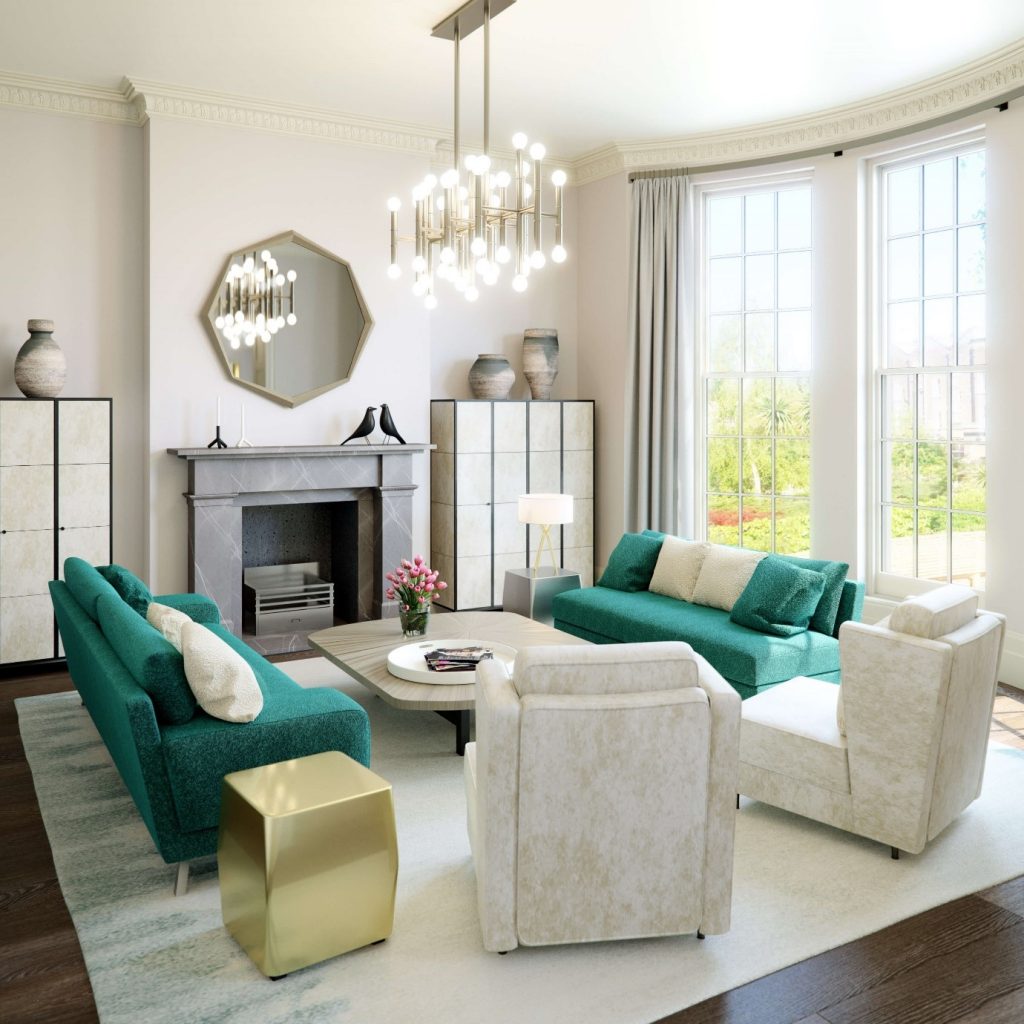 For a really romantic feel, consider accessories and accompaniments for your fireplace to add an extra touch of romance, like these metal hearts. They sit either side of the roaring flames, giving off those romantic vibes.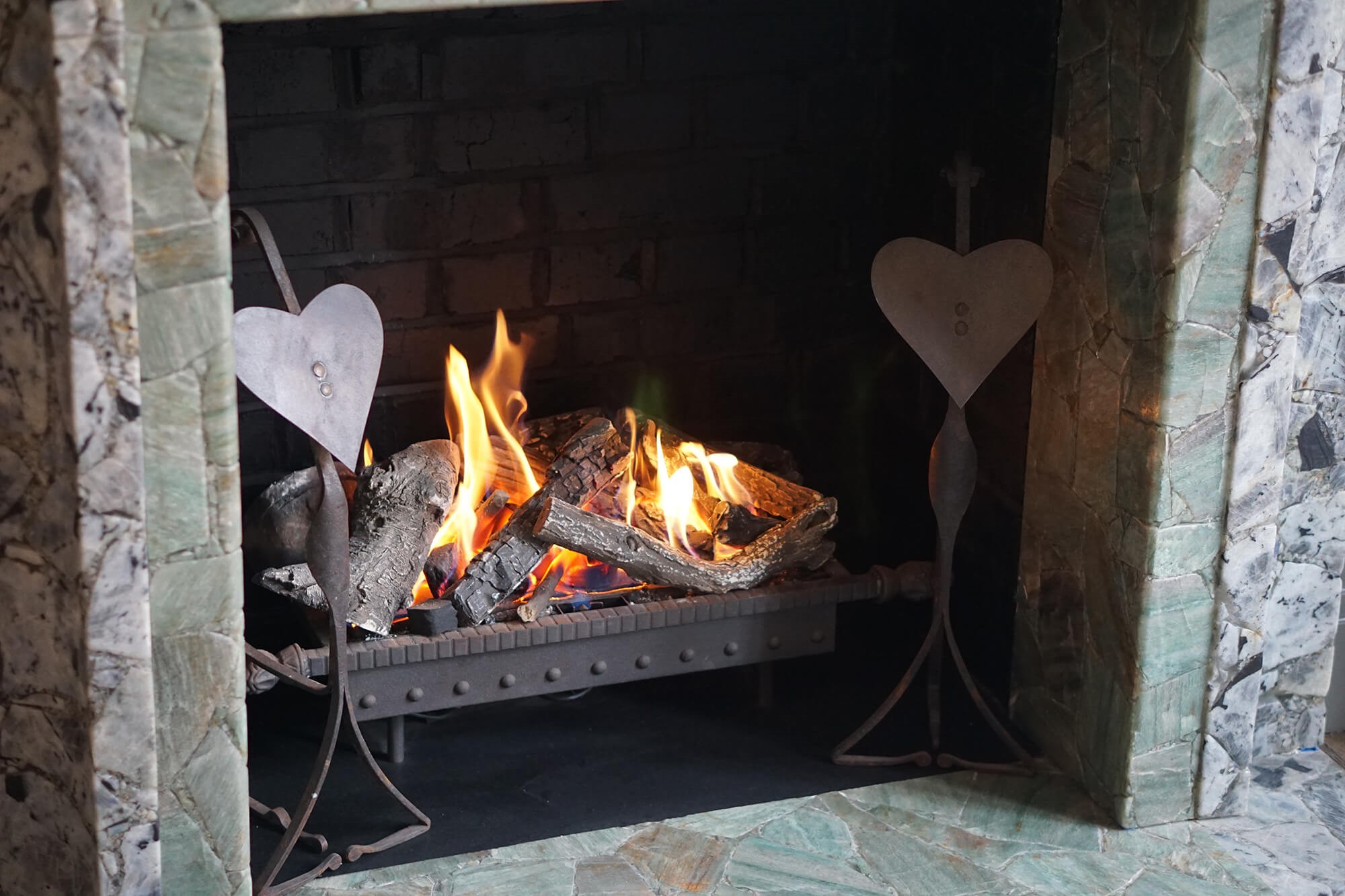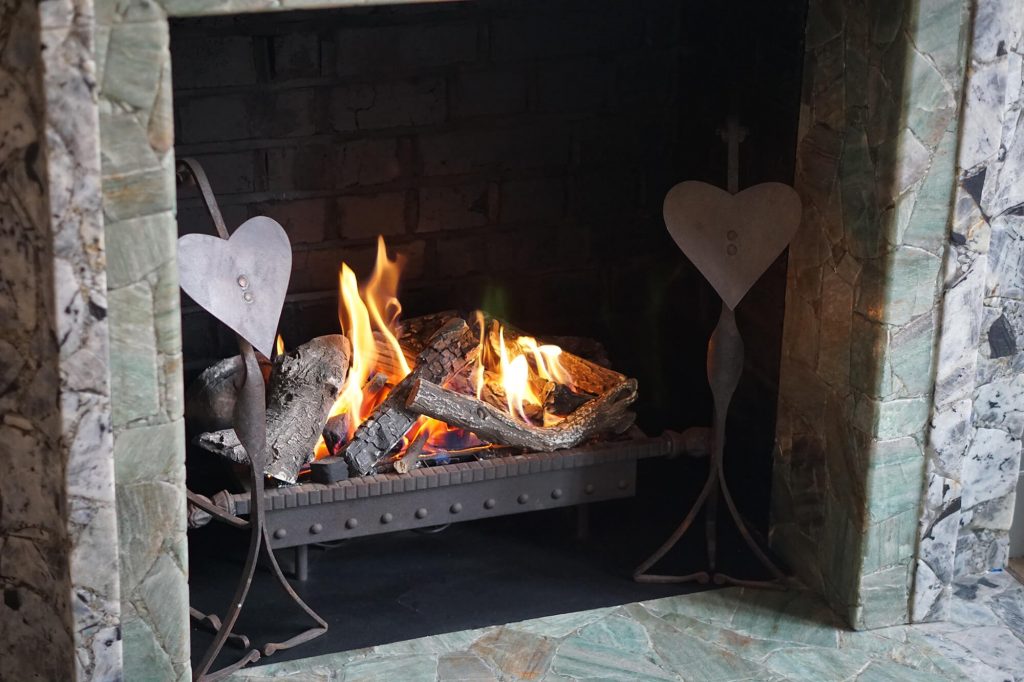 Romantic Traditional Bio Ethanol Fireplaces
Bioethanol fires are a fantastic way to create all the beauty of a fireplace, but with more flexiblity of placement and décor. See in the photo above how this stunning line of flames creates a beautiful orange glow across the wall behind it, and causes the mirror above to shimmer with the gentle light. Perfect for creating that ideal romantic night in.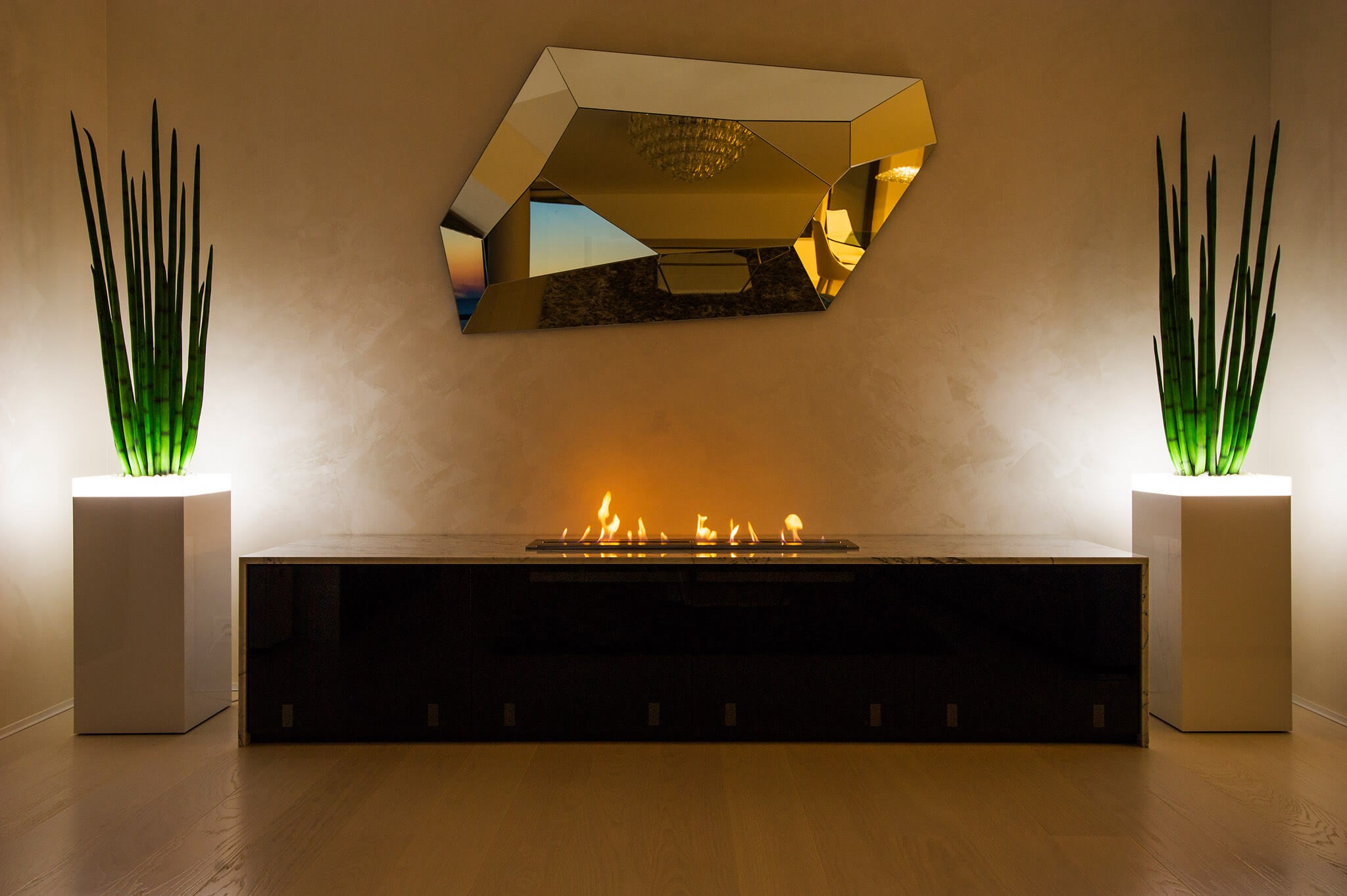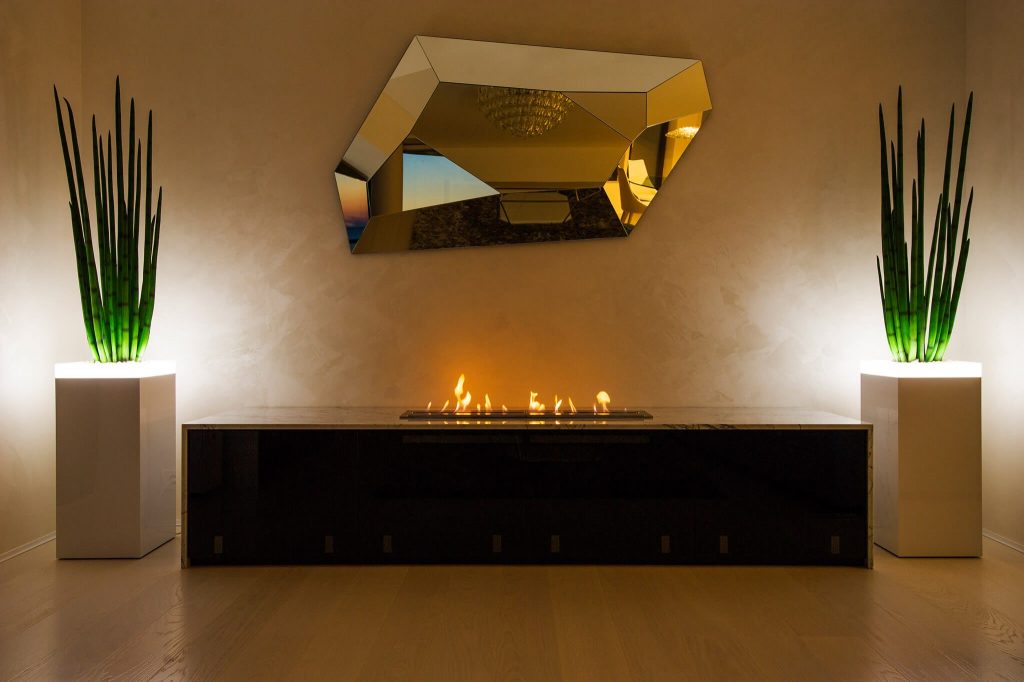 Or your bioethanol fire can sit inside a hole in the wall in a more traditional way, still giving off those wonderful warm glows. Note the unique bookcase beside the fire, and imagine all those wonderful romantic nights in curled up with your partner and a good book.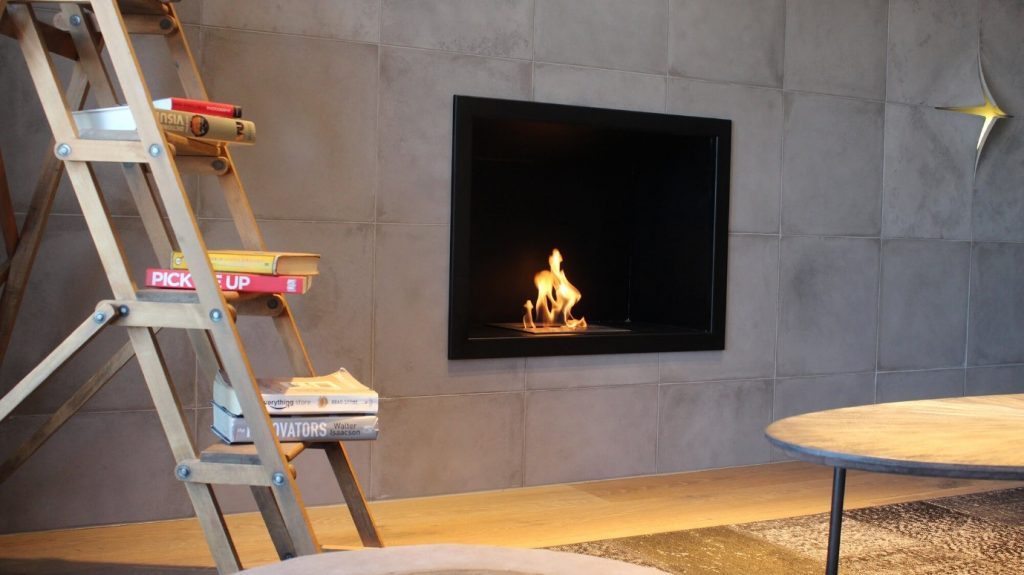 Romantic Contemporary Gas Fireplaces
Contemporary gas fireplaces are all about creating a more modern look, but just because something is modern doesn't mean it can't be romantic. This photo shows how this outdoor space has been transformed into a wonderfully romantic spot, thanks to the comfy seating, fairy lights and, of course, the roaring fire at the centre of it all.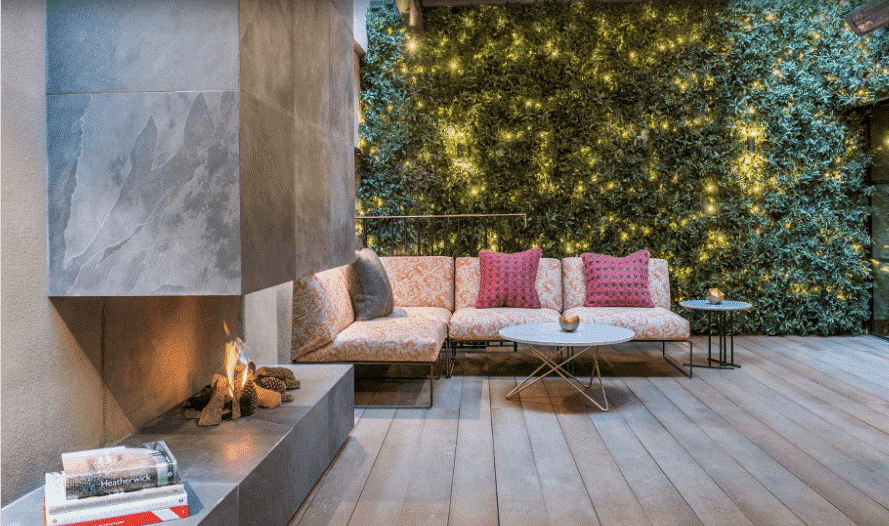 More Tips for a Romantic Fireplace
If you're looking to make the most of a fire that you already own, then you might want to think about getting annual fire maintenance – nothing kills the mood more than a chimney-full of soot falling onto your living room floor! If you don't have children or pets to worry about, you might also think about using some scented candles if you're indoors.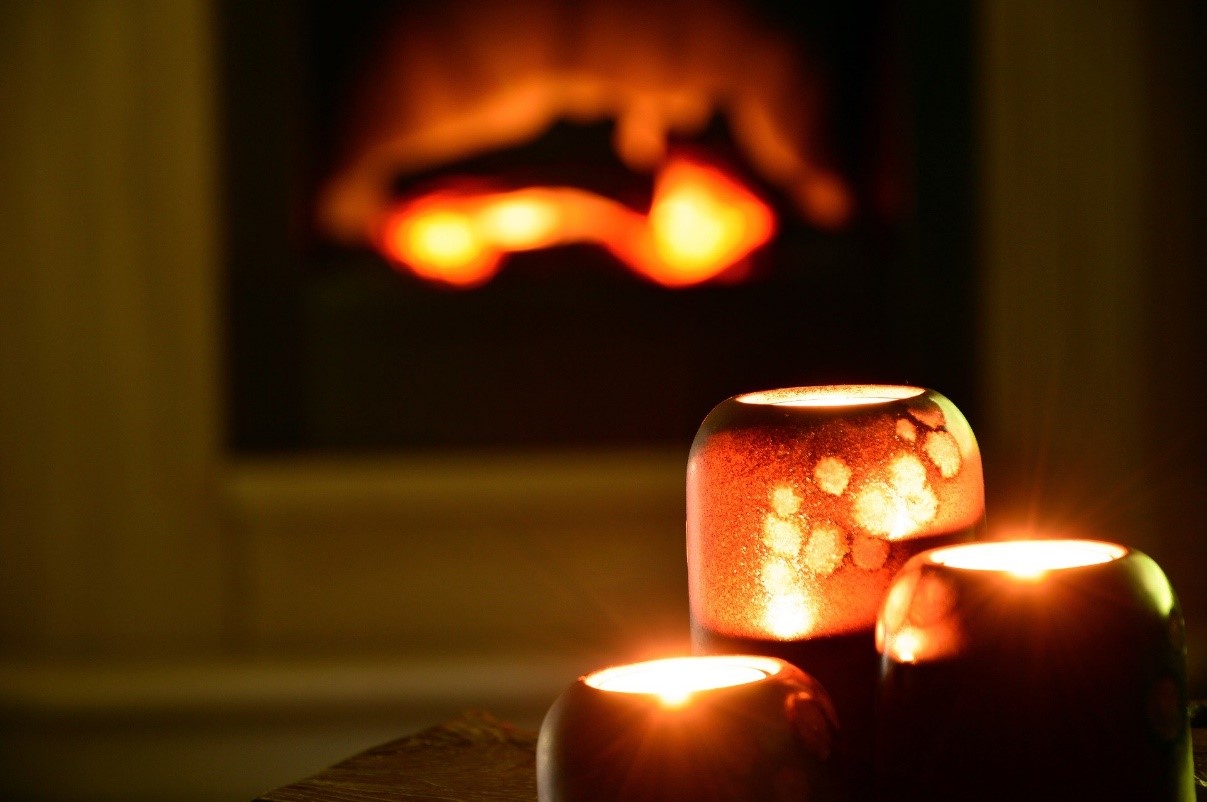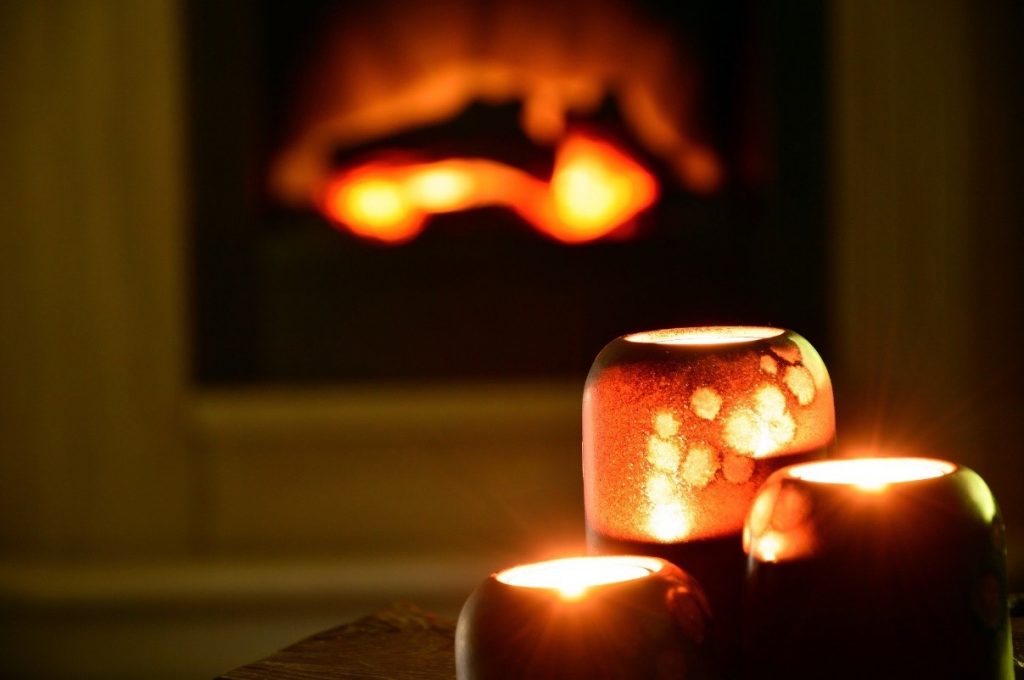 We install beautiful fireplaces in London, and we think that it's not about whether you're using an electric fire, gas stove, or bio ethanol that makes your room feel romantic, it's about creating a scene and decorating the area around your fireplace accordingly. You can look through our gallery to see how some of our previous clients have designed their fireplaces.
Get in Touch with Real Flame for more Advice and Information