The Electronic Fireplace has increased in popularity over the years, and this popularity only looks set to continue. The added benefits mean that more people are opting for electric over traditional gas fires.
The Perfect Investor recently released a report detailing the growing global market for electric fireplaces. It details the predicted increase in the market size from 2017 to 2023. This growth was predicated on factors such as industry news, opportunities and trends, and data was obtained from reliable sources such as annual reports of companies and journals – all of which were checked and verified by industry experts.
But why exactly is the electric fireplace market booming? In this blog, we explore the possible reasons for this market growth.
History of the Electric Fireplace
From humble beginnings, humans have gathered around fires since the dawn of time. Controlled fires started as outdoor firepits, and they then moved inside the home and holes were put in the roof to vent out smoke. This continued throughout the middle ages until the chimney was invented to allow multiple storeys within one home to be heated.
The electric fireplace occurred much later in history. Invented in 1912, the original electric fireplaces were not for homes, but for the stage – as a safer way to have fire incorporated into a show. The 1950s brought about the popularity of the electric fireplace in the home, but with the drawback that they did not look very authentic. The wood burning flame effect was patented in 1995, making electric fireplaces more commercially viable as a realistic, environmentally friendly alternative to gas and wood.
With fireplaces no longer being used as the primary heat source in households, they became more of a décor element and their popularity continued to grow.
Benefits of the Electric Fireplace
Electric fireplaces are popular for offering a number of benefits. They are easy to install, as they do not require a chimney; they are easy to operate, often with just a flick of a switch; they are energy efficient; they come in a huge variety of designs; and they are safe and reliable to use.
At Real Flame we have different types of electric fireplaces to choose from:
Electric Stoves
A fireplace or stove is ideal for settling down for a cosy evening at home, but many homes do not have a fireplace installed. With an electric stove, this ideal evening in, can become a reality without the need for a flue or chimney. An electric stove exudes style and sophistication whilst eliminating the chore of lugging fuel from outside and emptying the ashes. With an electric stove, you can enjoy a beautiful fireplace and the warmth of a fire all while creating a homely atmosphere.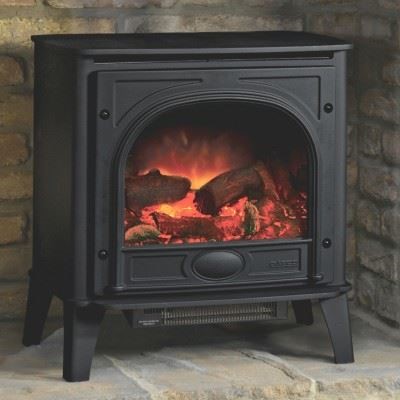 Wall-Mounted Electric Fires
If you are looking for a more modern, contemporary style for your home, look no further than the wall-mounted electric fire. These fireplaces breathe life into any room, transforming a house into a home. These beautiful heaters disguised as roaring fires are perfect for those seeking a touch of elegance in their home. With authentic flames and stunning warmth, a wall-mounted electric fire could bring heart-warming comfort to your home.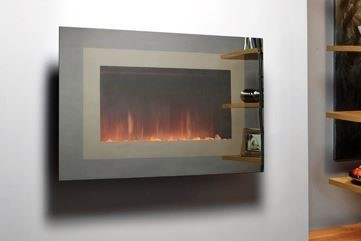 Electric Fires with Fire Baskets
For those seeking a more rustic, open fireplace look, an electric fire with a fire basket could be perfect for you. A genuine alternative to a real fire; an electric fire basket can create the illusion of an open fire with its flickering glow effect that is so authentic you could almost believe that you were sat in front of real blazing flames. Create the perfect cosy focal point for any living space with a fire basket.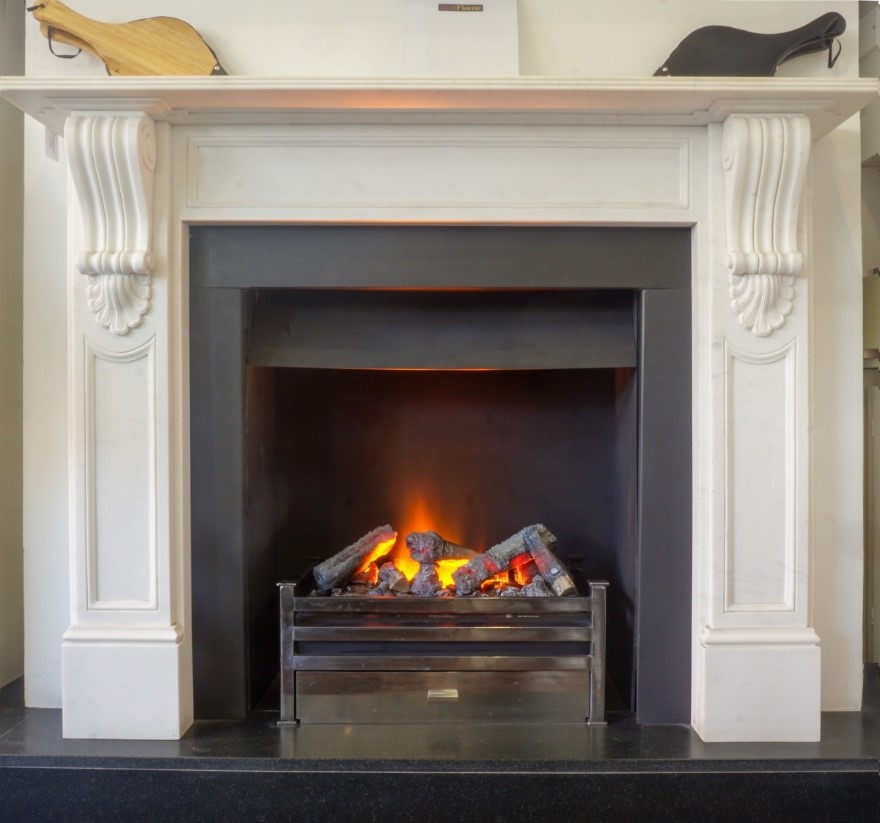 Electric Inset Fires
Easy to install and operate – with a touch of a button on a remote control – an electric inset fire can create all the comfort and cosiness of a gas fire with none of the inconvenience. Available in chic modern designs or a more classical design and perfect for households trying to create a contemporary or modern look, these fireplaces will bring your home to life and add a touch of luxury. These real flame electric fires also offer an excellent alternative to more traditional fires whilst creating the same warming ambience.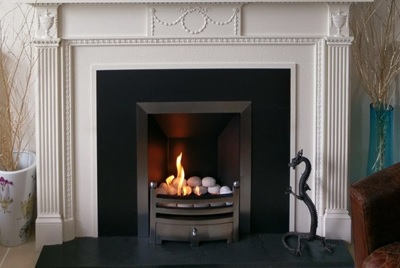 Installation of an electric fireplace couldn't be simpler, just plug it in and you can create a warm, cosy atmosphere and enjoy all the character of a real fire with the convenience of electricity. For more information on electric fires, do not hesitate to contact Real Flame today.
Get in Touch with Real Flame for more Advice and Information