With so many different types of fire to choose from, we understand the struggle to decide what kind of fire and design is correct for your home. First, you need to ask yourself about things like efficiency, output and fuel type, but where it will go and what it will look like are equally important. We are going to discuss the pros and cons of our various fires in this article so that you can feel confident when you make your future purchase of a fireplace in London.
Gas Stoves
A gas stove is perfectly suited to a traditionally styled home and their continued popularity means that they also suit modern styled rooms by adding a sense of character. Their output is strong, they require very little cleaning and produce no smoke. And they are also quite smart as most are controlled by remote.
Before you buy a gas stove for your home, you should know that being connected to a gas line and having an available chimney will make the process a lot easier. If not, then you will need to be prepared to fit a balanced flue into an exterior wall or consider flueless gas stoves which convert dangerous fumes into carbon dioxide. Alternatively, a gas stove might not be right for you so you should consider our wood and multi fuel stoves.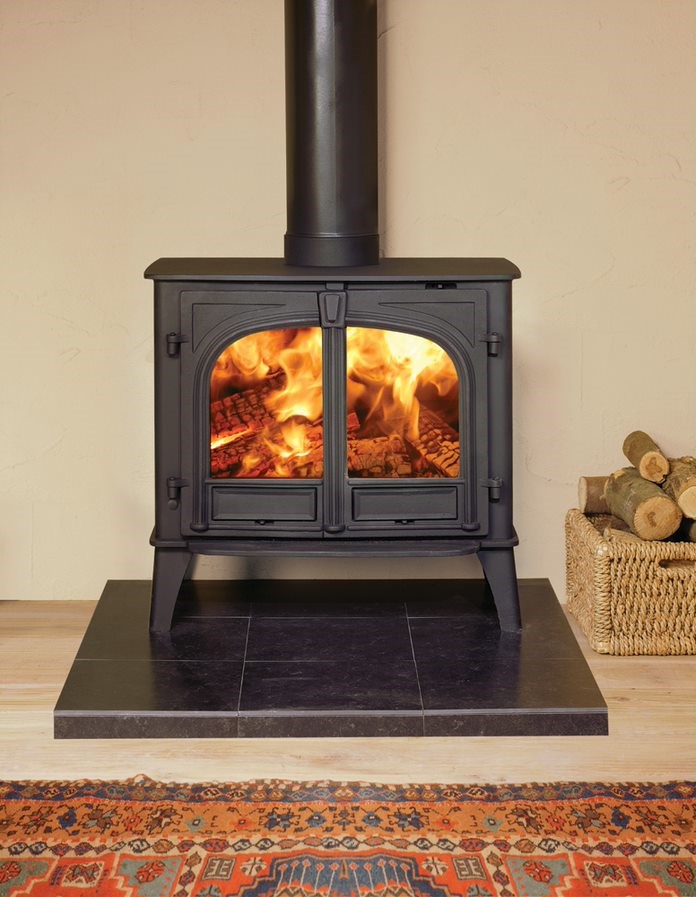 Convector Gas Fires
If you still think that the image of the gas stove is a little too traditional for you then the convector gas fire might be more suited to your taste. This fire is functional with a smart design and full of character, perfect for any home with a pre-existing space for a fire.
We have plenty of gas fires in London available to view in store so why not visit us for a chat about your hopes for designs? Convector fires come in two types, open effect and glass fronted so there's plenty of choices when it comes to design.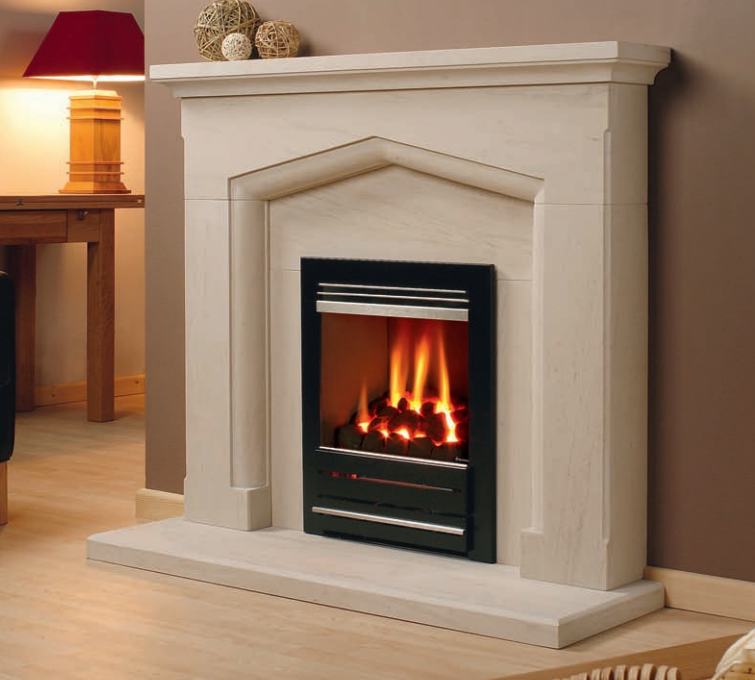 Outdoor Gas Fires
Your home includes your garden, and an outdoor fire is sure to impress guests and neighbours during barbecue season. Stay outside for longer and really make the most of those long summer evenings by firing up your garden's centrepiece. The days when the water fountain was the focal point of your garden are long gone, so stay on trend with an outdoor fire.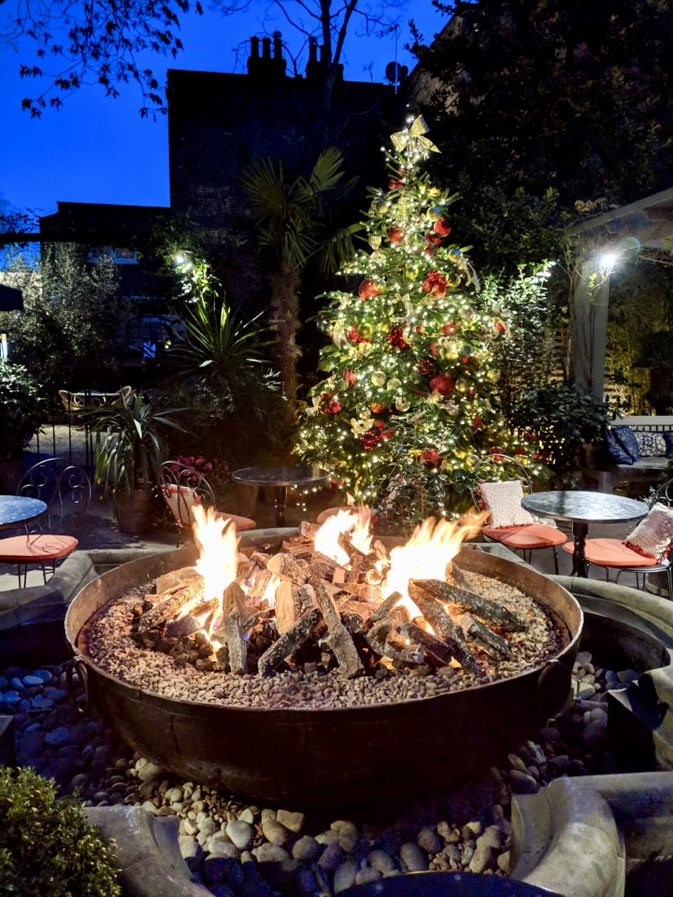 Electric Fires
This is a modern fire with endless benefits: huge variety in style, high performance, extremely low maintenance, flueless, easy to install and eco-friendly. Their only restriction is a connection to a standard plug socket, and while we offer plenty of standard sizes, we can also offer made to measure products to suit your room's layout perfectly.
An electric fire can easily become a great focal point in your room, especially when you choose a brilliant wall mounted fire which is sleek, tidy and space saving. Electric real flame fires also benefit from the warming feel of traditional fires whilst being easier to maintain and install.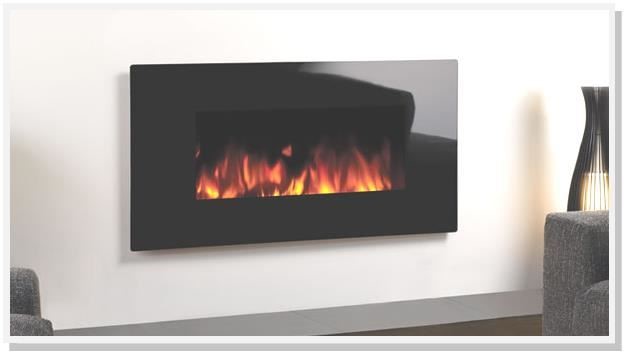 Bioethanol Fires
Like the electric fire, a bioethanol fireplace is also very eco-friendly but it does require a little extra thought and preparation compared to the fires we have previously discussed in this article. Unlike the gas stoves and fires which link up to your gas supply, or the electric fire that you simply plug in, a bioethanol fire will need you to purchase and store the fuel separately.
If you are purchasing a GlammFire bioethanol fireplace, it is mandatory that you use Smart Fire fuel or you will invalidate the fire's warranty. An advantage to buying a bioethanol fire in London is that they are flueless so you can place them anywhere in your home or garden, but Smart Fire fuel is also made from renewable sources and doesn't emit any harmful emissions. You can purchase Smart Fire fuel from us online or in store.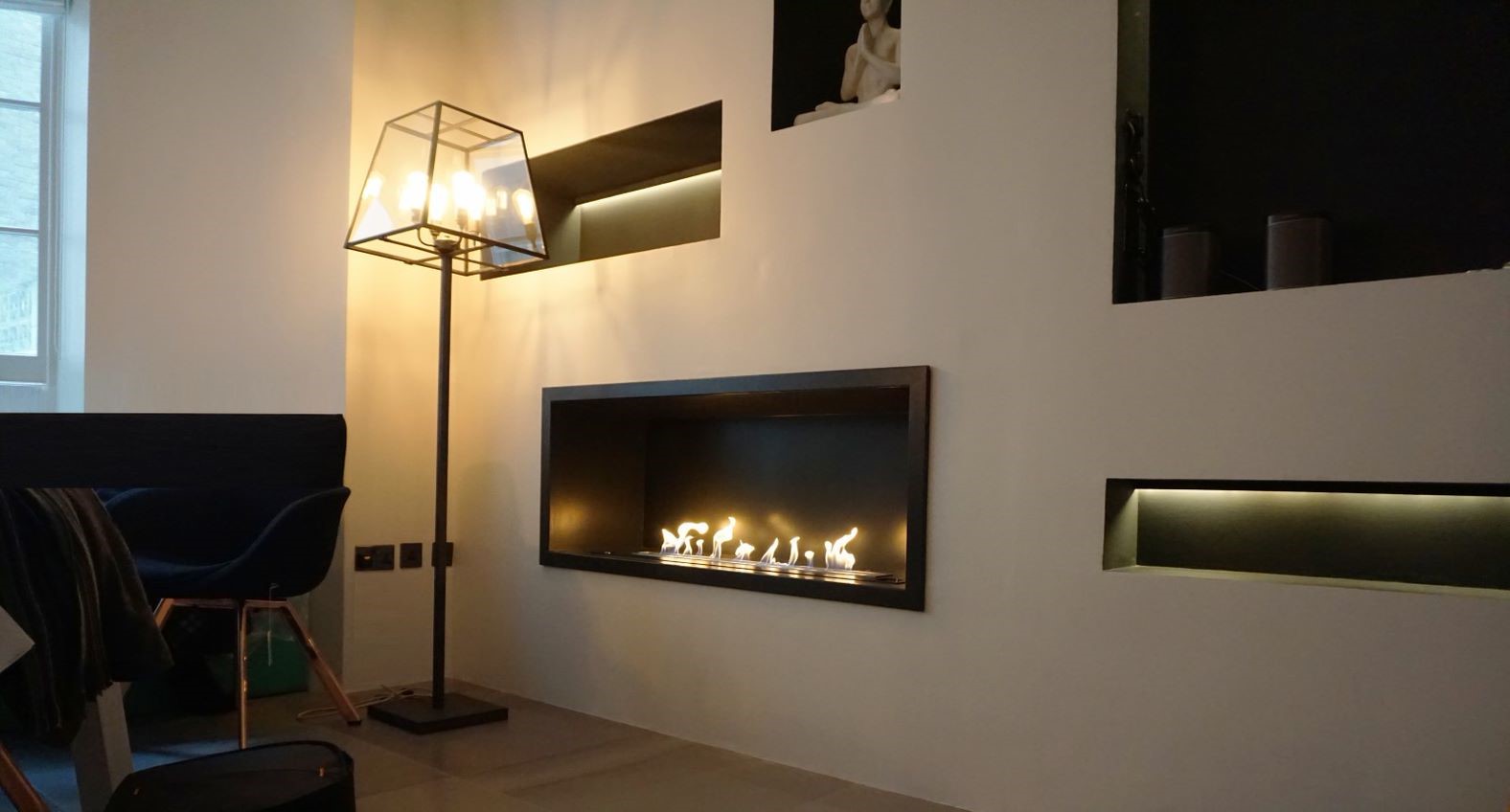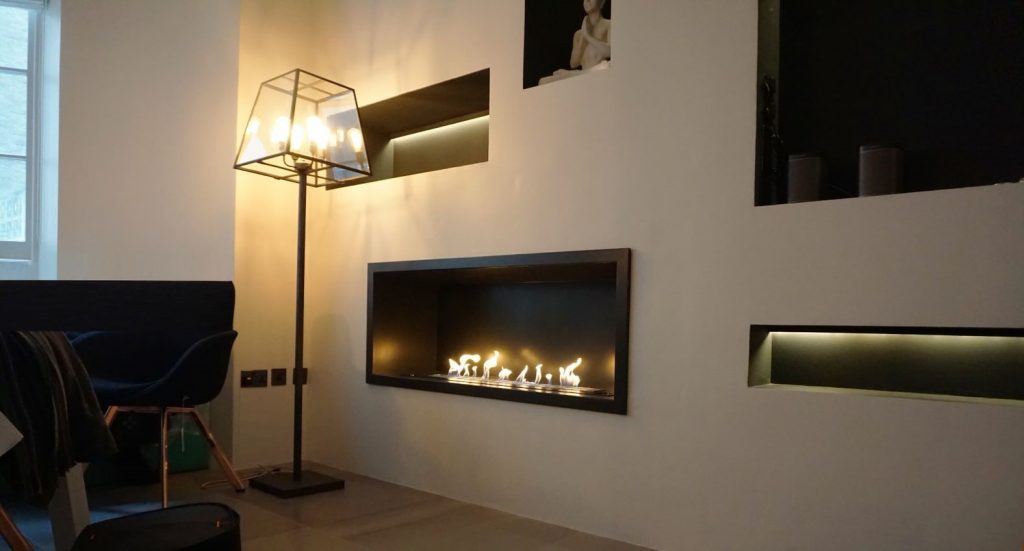 Minimalist Fires
We understand the importance of maintaining your style in your home and are expertly versed in the creation of bespoke fireplaces, but before you settle for a bespoke option you may want to peruse our minimalist fires in London. They are the cutting edge of design, utterly stunning in any room and always state of the art.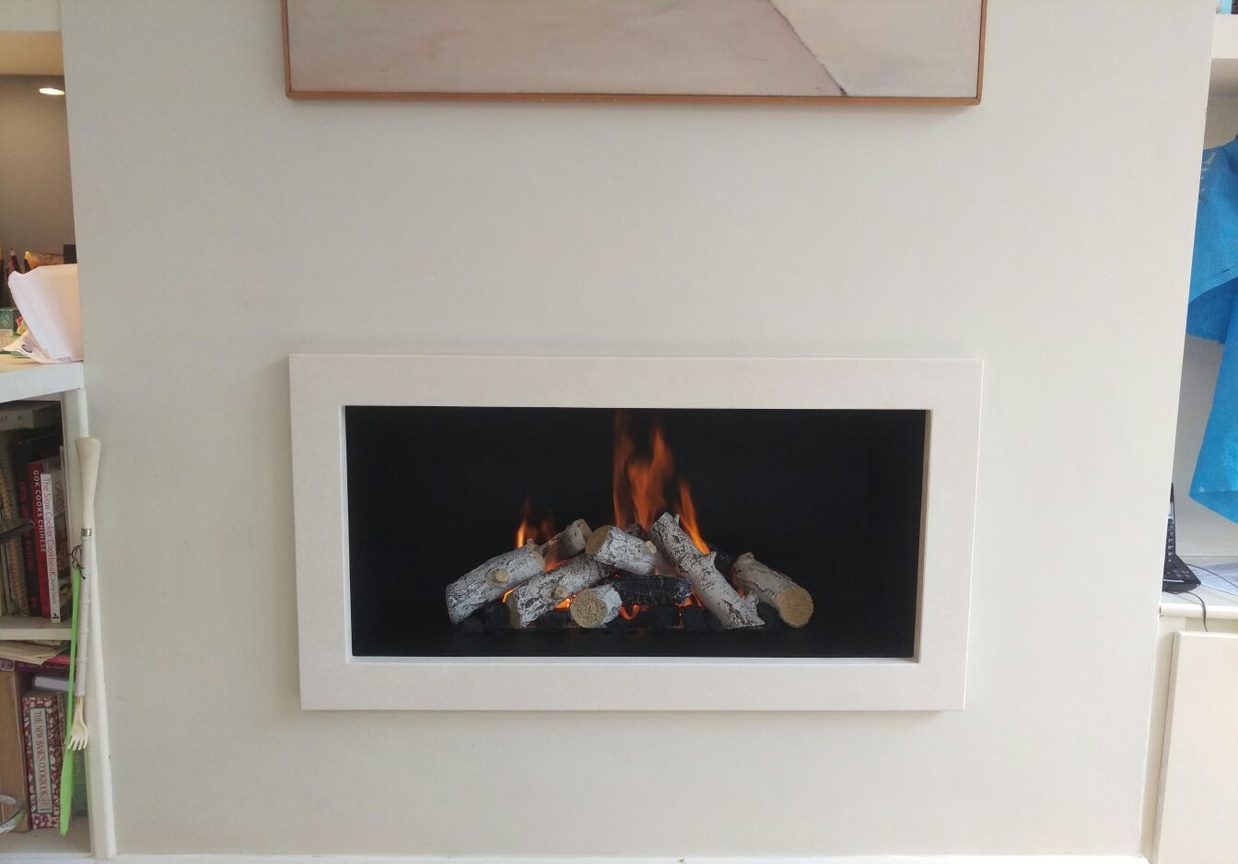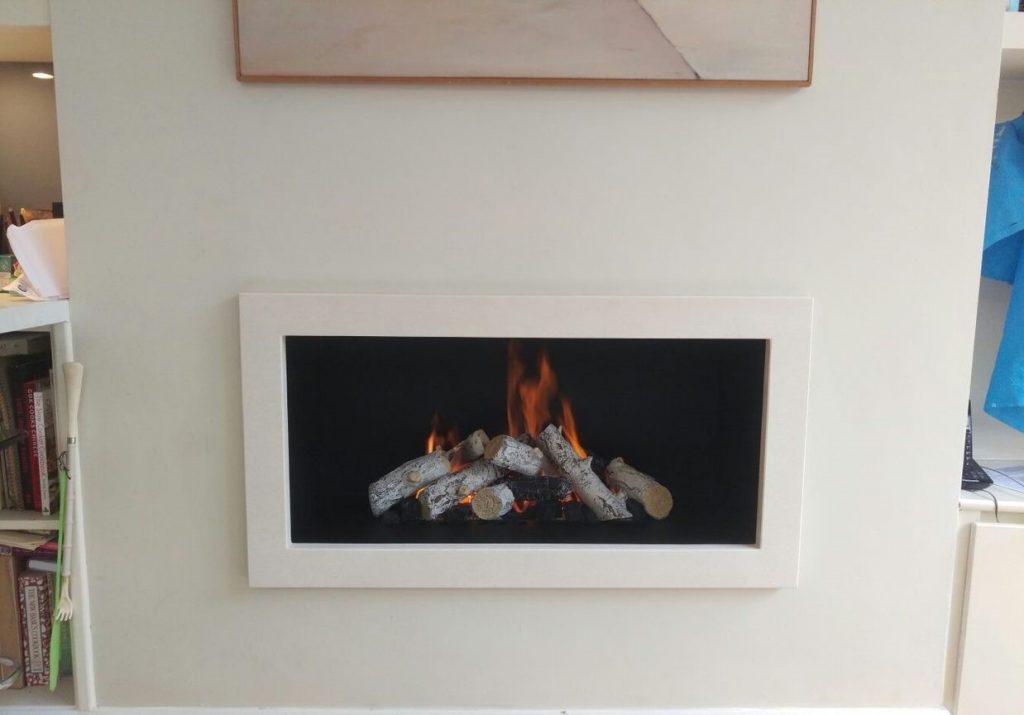 A fire from us not only provides warmth for your home on chilly evenings and bleak winter days, but it also adds value to your property, a focal point to your room design, and in some cases shows your allegiance to eco-friendly values. Realise your dream fireplace by visiting us in store or talking to a member of the team on our company phone line.
Get in Touch with Real Flame for more Advice and Information