As we finally move away from the bitter cold of winter, you can be forgiven for being impatient and wanting to get out into your garden to enjoy spending time outdoors again. But it's fair to say there's still a bit of a cold bite to the weather when the sun sets in spring, which can prove problematic when you're entertaining friends and family outdoors on a spring evening.
There are options out there for you though and in this article, we will discuss just how effective an outdoor fire can be to battle against a chilly spring evening.
Spring Temperatures
You might be thinking, spring days aren't generally warm enough to enjoy the outdoors fully, let alone a spring evening or night. But you might be surprised to hear that England actually experienced it's warmest February on record this year, with a temperature of 21.2c recorded in Kew Gardens, London. If this trend continues, we could be set to see temperatures soar well above existing records for March, April and May which currently stand at 25.6c, 29.4c and 32.8c respectively.
With temperatures like this possible in the coming months, there is a good reason to make the most of your outdoor area. During the day time, you can expect temperatures to be warm enough to fully enjoy your garden throughout the spring, it's in the evenings when things become a bit troublesome. If there does happen to be a bit of a chill in the air as the sun sets, you could choose to invest in an efficient outdoor fire to keep the cold at bay.
Now really is the perfect time to start considering an outdoor fire if you're particularly fond of inviting family and friends around to enjoy an evening at your home in the spring and summer months. You can comfortably assume that your new burner will be installed with plenty of time to spare before the true summer nights do hit.
Our Range of Outdoor Fires
We have several fantastic outdoor fires available to purchase, all of which are both ideal as a centrepiece for your garden, as well as an efficient outdoor heating option. Here are a few of the options we have available, all of which are perfectly suited to any home:
Outdoor Manual Gas Burner – If reliability is one of the key components you are looking for from an outdoor fire, then one of our Outdoor Manual Gas Burners could be exactly what you're looking for. Boasting a robust manual control, this burner also features a fantastic and authentic flame to provide the 'Wow-Factor' to all your guests. We have a wide range of design options for this burner, but the vast majority of our clients opt for our famously realistic log sets.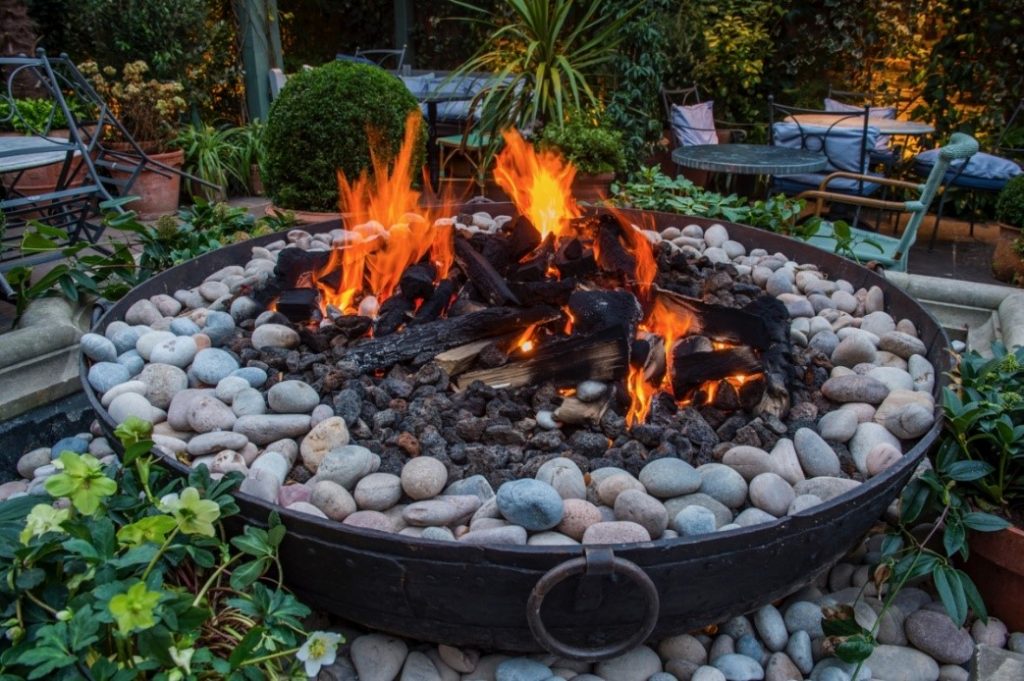 Bespoke Outdoor Gas Fire Table – Perfect for those who are looking to entertain guests on a regular basis, our Bespoke Outdoor Gas Fire Table is a fantastic centrepiece to any outdoor area. Made in a variety of sizes and materials to seamlessly fit into your garden, these burners are also available with a manual ignition or remote ignition. As these fires are completely bespoke, they do vary in price depending on the size and materials you are looking to utilise. If you are interested in purchasing one of our bespoke tables, be sure to get in touch with one of our experienced members of staff who will be more than happy to provide you with a quotation.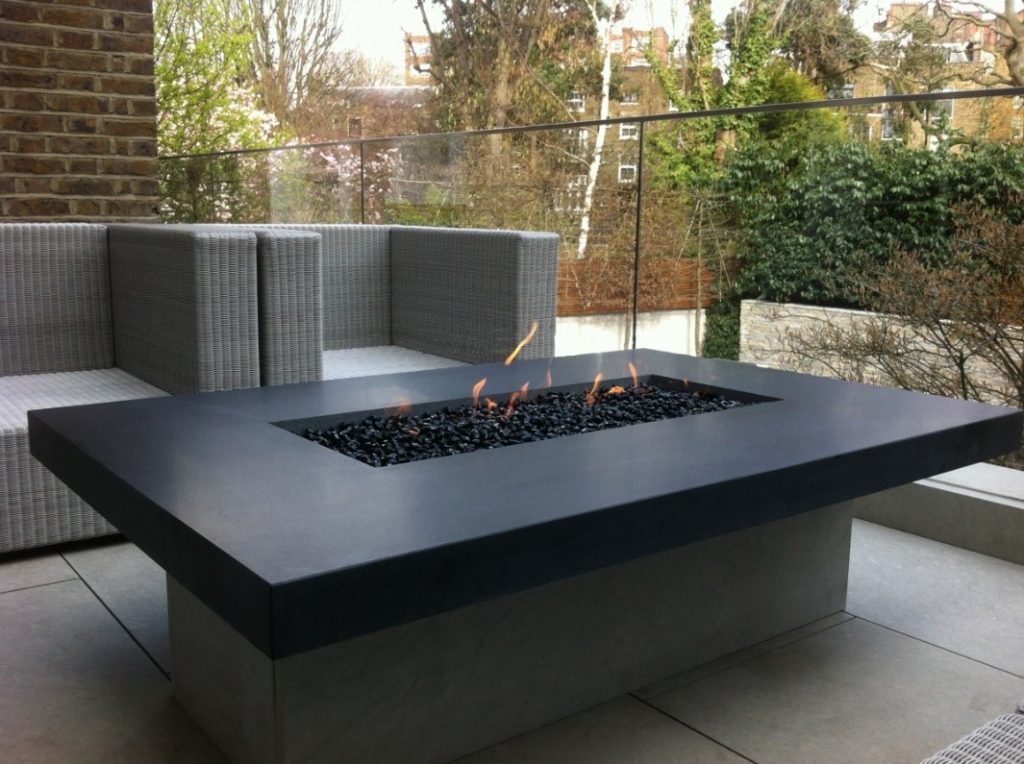 The Stix – If you're looking for something a little more 'out there' then The Stix could be the perfect burner for you. This abstract fire comes in either stainless steel or a black powder coat and features a bioethanol fire with a round bioethanol burner. This burner is perfect for the environmentally conscious homeowner too, as bioethanol fuel is completely plant-based, meaning that there is no pollutants or soot created when burnt.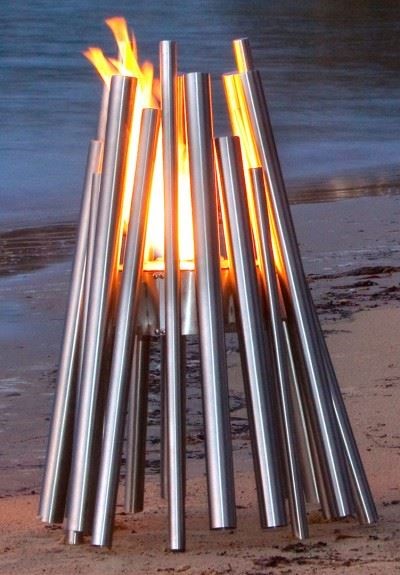 With the summer months quickly approaching, now is the time to invest in a brand-new outdoor fire in London. You could have your fire installed and ready to be used to entertain friends and family throughout the next few months. Our team of friendly experts are more than happy to discuss your exact requirements, so feel free to pop into our store to discuss your outdoor fire options!